The star, Yasmine Abdel Aziz, was suddenly exposed to a health problem, which led to her undergoing a very delicate surgery, and when the operation was performed, a surgical error occurred from a doctor in a hospital, in which she is currently residing, which caused a bacterial infection, and necessitated her placement in the intensive care room for her treatment Her health condition will improve in the coming hours.
Yasmine Abdel Aziz and her husband
The truth about Yasmine Abdel Aziz's illness.. Her brother and husband are asking the public to pray بال

Her husband, Ahmed Al-Awadi, and her brother, Wael Abdel Aziz, are discreet about the type of operation that Yasmine Abdel Aziz performed, and they were satisfied with praying for her with the audience's participation on social media, with touching words and that she is in a serious condition, which made many of the audience and her fans expect her to be infected with Corona and to be hospitalized, and some The other expected that she would have an abortion after he had been hesitant about her pregnancy in the recent period, but all these are speculations and expectations, and the truth still does not want her husband to reveal it, and the details are kept secret and he refuses to respond.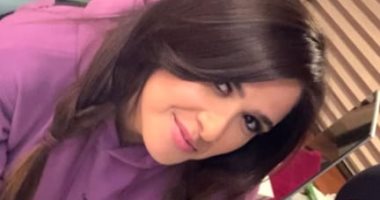 Yasmin Abdel Aziz
"The One Who Doesn't Do Big" .. The latest work of Yasmine Abdel Aziz

It is noteworthy that Yasmine Abdel Aziz had participated during the last Ramadan season in the series "Elly Malush Kabir", along with her husband Ahmed Al-Awadi, in addition to the stars: Khaled Al-Sawy, Mahmoud Hafez, Donia Abdel Aziz, Ahmed Abdullah Mahmoud, Ahmed Saeed Abdel-Ghani, Eman El-Sayed, Badria Tolba, Aida Riad, and others, and the work was written by Amr Mahmoud Yassin, directed by Mostafa Fekry, and produced by Synergy.
.