Game News Xbox: an unloved exclusive could be back
Crackdown, does that mean anything to you? Despite a complicated liability, the first rumors of a fourth episode are beginning to flourish on the web. And with some rather interesting arguments.
Crackdown 3 devs on a secret new game
If the first Crackdown was received rather warmly when it was released in 2007 – with us, the game had collected a nice 15/20 – the reception of the rest of the saga was a little more complicated. The Microsoft franchise has never been able to do so well and above all, Crackdown 3 was a terrible wet firecracker: after years of teasing and grandiloquent promises, SUMO Digital's sandbox shooter really did not convince in 2019, on PC as on Xbox One. A title that has somewhat sealed the reputation of the saga, moreover quickly forgotten.
And yet, we are talking about a potential Crackdown 4. The theory comes to us from Tech 4 Gamers, who reveal that Microsoft has brought together three veterans of the last game to work on a secret site… and has been for a few years now. The first is James Goddard, design director on Crackdown 3; the second is Mark Simon, design director on this same game and, finally, the third is Dave McCrate, then senior producer also on Crackdown 3.
Crackdown 4 sur Xbox Series ?
Three major Crackdown 3 developers on a new game, wouldn't it be for a full-fledged sequel? It is still too early to say and it could be a completely different project, but the question arises legitimately. On the other hand, given the reputation of the previous game, announcing a new opus would be a risky bet, unless the power of the new consoles really makes it possible to realize the ambitions of the developers. We remind you that this is a game that relies heavily on large-scale destruction, something that had not been fully realized in 2019 despite multiple announcements.
By the way, let's highlight the fact that SUMO Digital (the developers of Crackdown 3, therefore) has since been acquired by Tencent in July 2021; the Crackdown franchise still belonging to Microsoft, the latter can therefore entrust it to whomever it sees fit… or directly do it internally. If that's his wish, of course.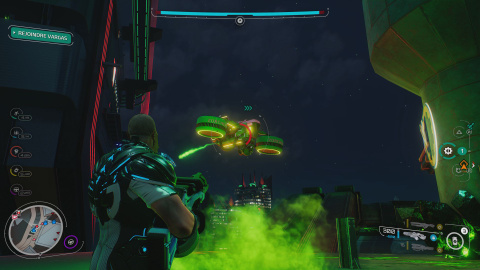 ---

Par Max_CagnardJournalist jeuxvideo.com
MPTwitter