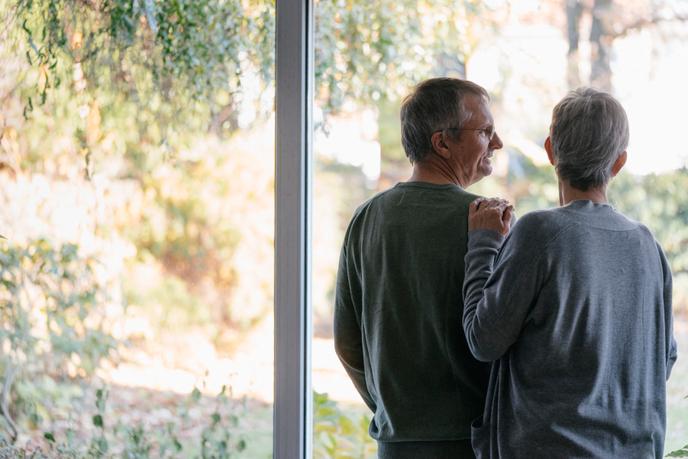 Revaluation of pensions, act II … Usually, basic retirement pensions are reviewed once a year, on 1is January. This year, however, it is (much) more complicated.
Of course, pensions were revalued at the start of the year.
The idea was to compensate for inflation, by raising pensions by 1%, for the most modest only, those receiving monthly 2,000 euros of maximum gross pension (all pensions included, basic and additional). And apply a reduced rate of increase, 0.3%, to the others. A smoothing mechanism was however devised between 2,000 and 2,014 euros in gross pensions, with intermediate revaluation rates of 0.4%, 0.6% and 0.8%.
A difficult to read mechanism
All of this being complex and having only been implemented at the end of 2019, the planned mechanism could not, technically, be fully implemented in 1is January.
Retirees affected by the different rates could not be "Precisely" identified in such a short time, for those close to 2,000 euros, then explained the pension insurance, the basic plan for employees and self-employed. Intermediate rates, in particular, have not been applied.
This is why a recalculation was immediately planned for those whose total pensions were very close to 2,000 euros. It was to be made on April pensions, paid in early May, but was postponed due to the health crisis.
In detail :
Revaluation of pensions: for tens of thousands of pensioners, the planned adjustment will wait
It is finally on the September pensions, paid in early October, that this second stage of the 2020 revaluation will take place, indicated to the World retirement insurance services.
However, for the time being, it is impossible to specify exactly how many people are affected by a reduction in pension or by an increase, they indicate. The scheme had estimated, in April, that a few dozen people would see their pensions a priori modified by this recalculation.
No catching up in the event of a drop
Among retirees close to 2,000 euros of total pension, some will see their basic pension drop by a few euros or tens of euros. These are those to whom the maximum rate of 1% was applied but who were, in reality, entitled to a smaller increase: 0.8%, 0.6%, 0.4% or 0.3% (examples here ). For them, there will be no catching up for the previous months, in other words they will not have to "return" the overpayment.
Others will see their pensions increase: those who have seen a revaluation of 0.3% when they were entitled to more (0.4%, 0.6%, 0.8% or 1%). For them, there will be a catch-up: they will be paid at the beginning of October the sums that should have been received in previous months, announces the pension insurance.
Read also
Retirement: no more reversion in the event of domestic violence
This difficult to read mechanism concerns all basic pensions, with the exception of those for lawyers. Remember that at Agirc-Arrco, the supplementary plan for private sector employees, the annual revaluation must take place on the 1is November.