Shot from the film "The Man and His Dog"
© Stephane Cardinale / Getty Images
author

Yaroslav Zabaluev
06 September 2021
Jean-Paul Belmondo died in Paris at the age of 88. Film critic Yaroslav Zabaluev reflects on the figure of one of the most popular artists of the 20th century
As a child, Jean-Paul Belmondo dreamed of standing on the wing of a flying plane. The dream came true at the age of 44, when the son of a famous sculptor, who did not want to follow in his father's footsteps, played in the film "The Beast" by Claude Zidi. This picture cost Jean-Paul a tiger chewed ear and several more ordinary injuries (like a sprained ankle on the steps of the Sacre-Coeur), but, you must admit, all this is a worthy payment for the realization of a childhood dream. On the same filming, the insurers declined responsibility for the wishes of the eccentric actor, but he finished filming alive, and died almost half a century later.
The Monster (1977) Trailer
Belmondo said that clowns inspired him to take up acting – freedom, spontaneity, the speed of achieving an emotional result. For this swagger he was scolded when teaching acting, but it was for this sinewy flexibility that he was noticed by former film critic Jean-Luc Godard. First, he shot it in the short film "Charlotte and Her Jules", and then promised the main role in a big movie. This is how Michelle Puaccard was born – an irresistible boor and a poor gangster, in love with the heroes of Hollywood noirs from "On the last breath."
The actor instantly became a walking icon of the "new wave" – ​​this status he will confirm in a few years in Godar's "Mad Pierrot". Spirited, ugly, almost inexplicably attractive, Belmondo already then fully secured a place in the pantheon of film deities, but, fortunately for us, all his life he wanted to spit on any status. Belmondo was a kind of "anti-Delon" – the antithesis of French refinement and the personification of the French love of life. This is partly why Delon, in fact, in 1970, invited Jean-Paul to play a duet in Borsalino, which he produced.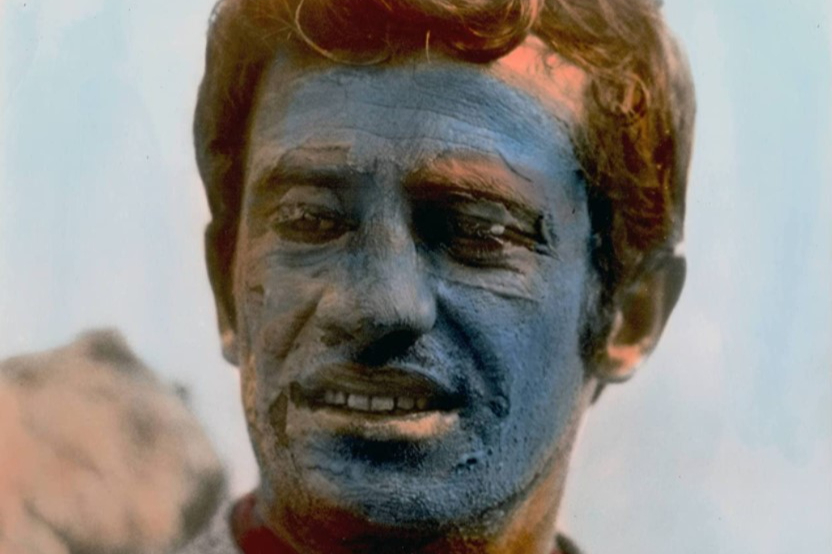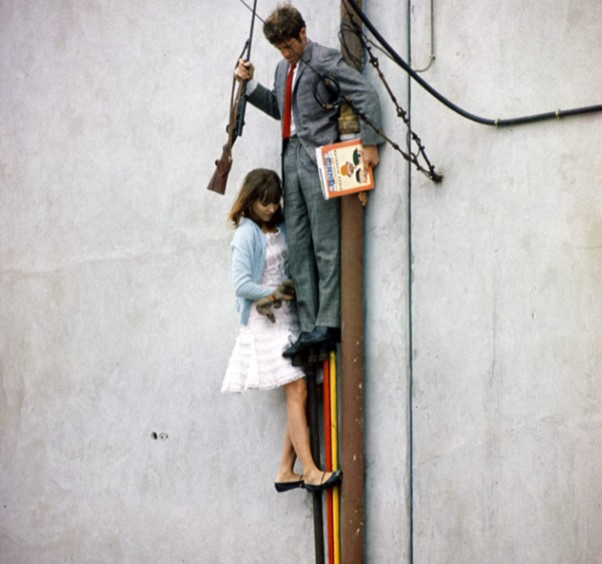 Stills from the movie "Mad Pierrot"
© SNC
The seventies gave us a completely different Belmondo. Somewhere else at the stage of "The Man from Rio" Jean-Paul convincingly proved that he was not at all going to be too choosy in his life in art. He became the star of the genre of adventure – and the widest range. Here are detective stories ("The Corpse of My Enemy"), and action films ("Professional", "Fear over the City"), and, of course, comedies – take the same "Monster" or, say, "Magnificent".
"On the last breath" (1960), trailer
When analyzing the filmography of Belmondo, there is no chance not to get bogged down in the material: he played under a hundred roles, very different and always irresistibly recognizable. You can probably accuse him (posthumously) of self-repetition or the fact that he never played one of the most important roles. But, admittedly, it is difficult to imagine a sane person who could make such accusations. A gait, a smile, a look, instantly – literally in the blink of an eye – become sharp and tenacious from tenderness immediately arise in memory.
It makes no sense to say that Belmondo was loved – colleagues, the public, the most beautiful women (take, for example, the "Bond girl" Ursula Andress). It is difficult, perhaps, to remember the artist, whom it was so impossible not to love – the nickname Bebel (beautiful child) was more than justified here. Having become the hero of one of the most significant film phenomena of the twentieth century, by its end he had already turned into a living myth, a smiling legend, which only had enough to appear here and there, so as not to turn into a fiction. Here it never entered anyone's head to accuse Bebel of promiscuity or laziness – especially given his youthful boxing activities and his cheerful disposition.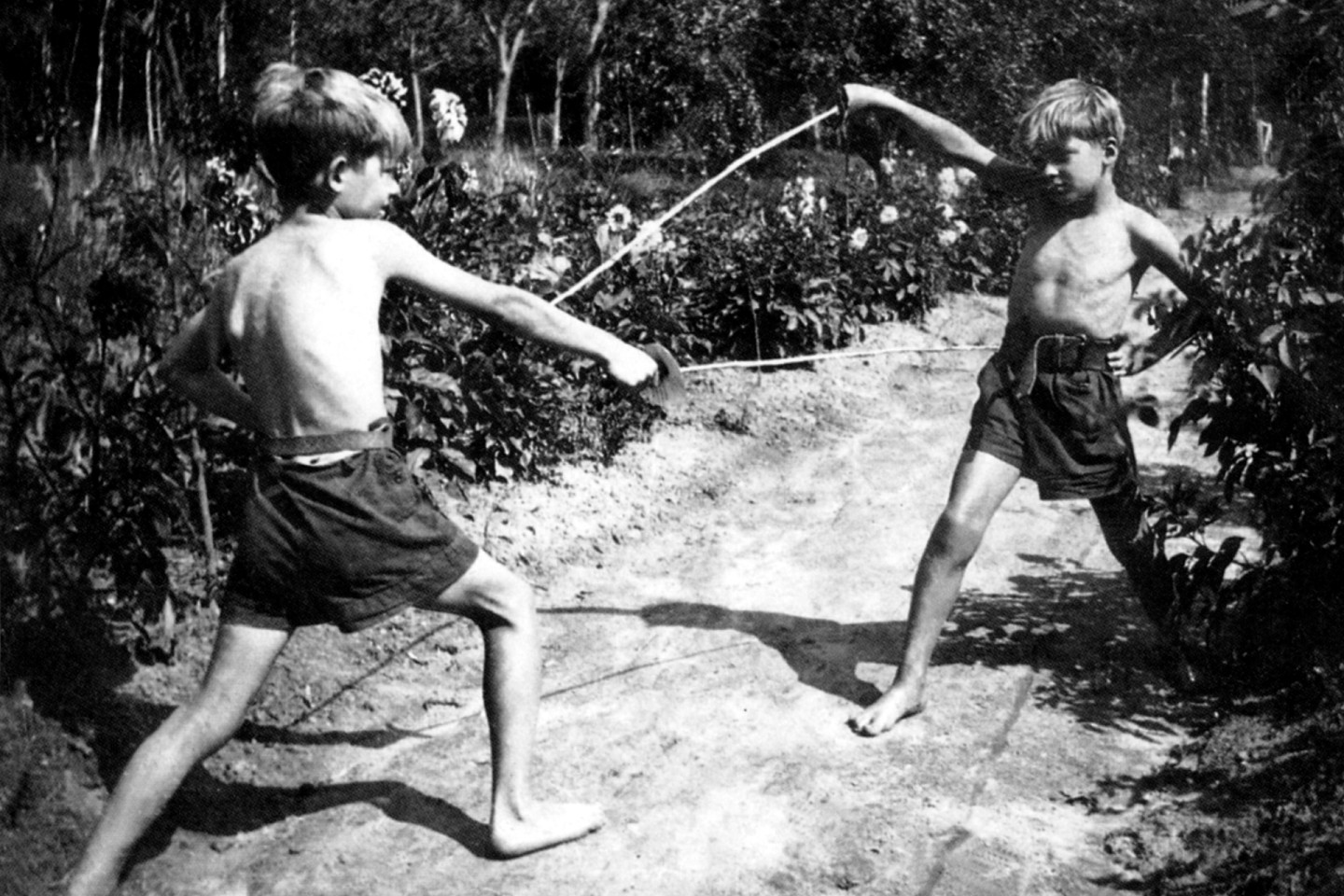 With brother Alain in Clairefontaine, circa 1940
© Apic / Getty Images
In 1994, right before going on stage, Belmondo learned about the death of his eldest daughter Patricia. After playing the performance, he fell backstage with a heart attack. Later, doctors diagnosed him with cerebrovascular accident. In 2001, Belmondo suffered a stroke, and no one really counted on his return to acting. It was all the more surprising when Jean-Paul celebrated his 75th birthday with a role in the film "The Man and His Dog". The film by Francis Huster was a remake of "Umberto D." Vittorio De Siki (he starred Belmondo in "Chochara") and was furnished as the actor's farewell to the screen. Agreeing to the role, he set the only condition – to play as it is, with all violations of speech and facial expressions. He set this work apart from dozens of others, claiming that at a venerable age he managed to create an image completely different from everything played earlier.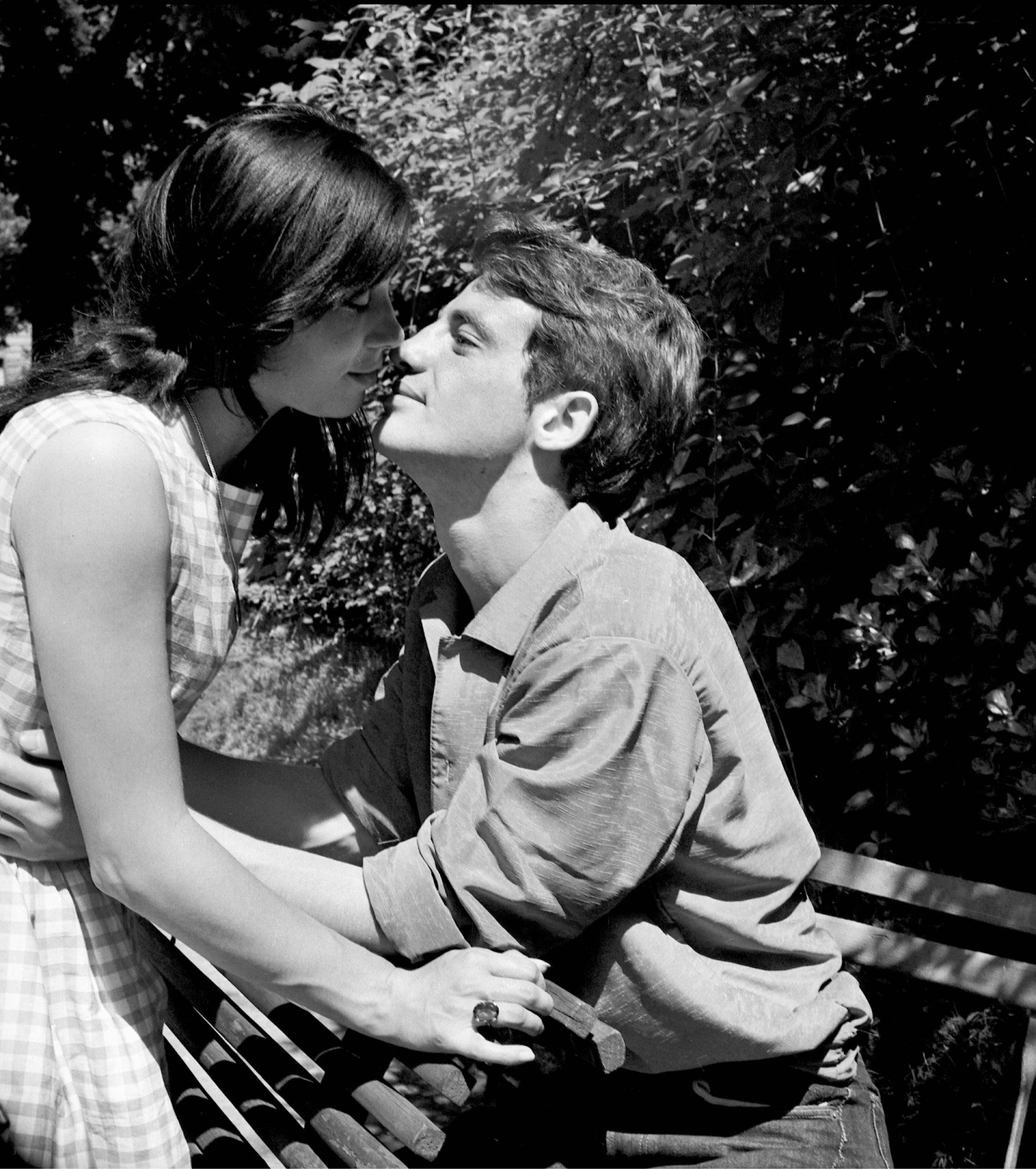 With his wife Natti Tardivel. Paris, 1959
© Roger Viollet / Getty Images
In these words there is both truth and innocent cunning – the very thing that cannot be expected from those eyes, which no stroke could extinguish. By this time, Belmondo had played Belmondo for a long time and could well afford it – anymore, this role would not have been given to anyone anyway. In 2015, he announced the end of his film career and turned his entire living space into a film set. Wherever they saw him – at the airport, at a football match or at a film festival – gazes were riveted only to his face, and the footage with him then traveled for a long time from tabloid to tabloid. Signatures, of course, were not needed – the name of Lelushevo's "The Fool of Fate" was erased in connection with Belmondo in the last century. For this picture, by the way, Jean-Paul was awarded the only "Cesar" in his career, which he refused, because the sculptor who sculpted the statuette spoke unflatteringly about his father. But in recent years, he received "prizes for contribution" in Cannes and Venice – the festival functionaries, apparently, distracted from the conjuncture and realized who all these years made them really happy.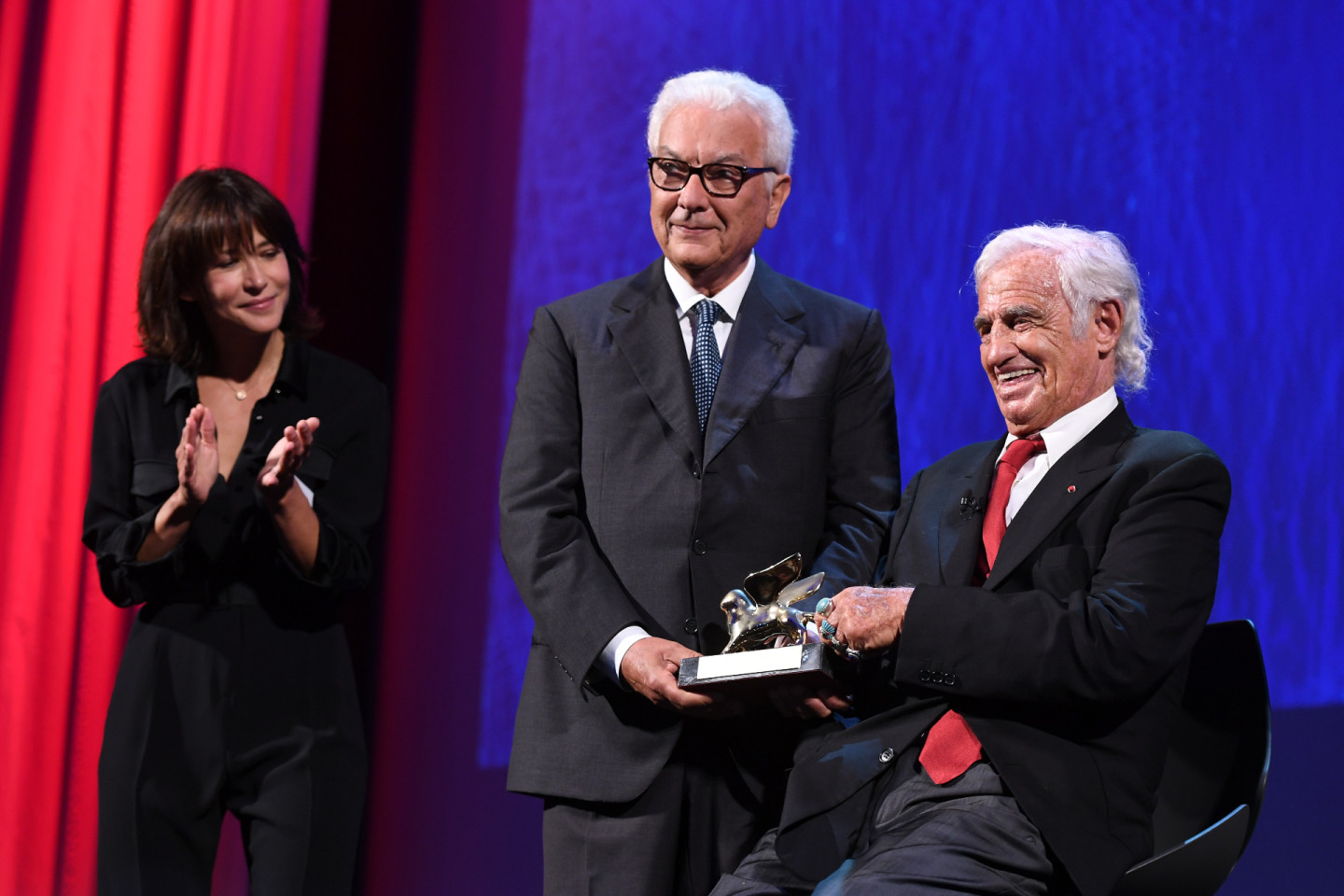 Jean-Paul Belmondo wins Golden Lion for his contribution to cinema at the 73rd Venice Film Festival, 2016
© Venturelli / WireImage / Getty Images
Macron named Belmondo a national treasure