Recently, there has been a cleaning in the RFU referee corps. Suspended for life Vilkov, the contract has expired since Kaloshin, who was in charge of VAR, and today the head of the referee committee Ashot Khachaturyants confirmed the dismissal of judge Stanislav Vasiliev. At a press conference, Khachaturyants summed up the results of the season for referees and spoke about the changes in the arbitration system.
The entire season of the RPL judges was criticized. It's time to find out which one was the best
"While I am in charge, Vasiliev will not be in the judiciary"
Kirill Verkholetov has been appointed the new head of VAR. According to Khachaturyants, this is an experienced person who will correct system errors and present the concept of VAR development in the near future.
"We are grateful to Kaloshin for the work he did, he stood at the origins," Khachaturyants said about the previous project manager, "but he will not interact with VAR in any way. Leonid ended his contract with the RFU. I was not satisfied with the number of scandals that were around VAR. And the fact that the judges receive different signals on the interpretation of one point from the heads of the judging department and the head of the VAR.
Another person who finished his work under Khachaturyanets is Judge Vasiliev. His departure is related to the results of the audit: the referee committee did not recommend his inclusion in any of the lists for the next year. Khachaturyants also reacted to the information about a bribe to Vasiliev in the amount of five million rubles.
"If I had the capabilities of the investigating authorities, and he was caught by the hand, then it would be considered elsewhere," he assured. – But we are talking about rumors. Before the game, they called me from four sources and said, but the information has not been legally proven. How can I say this openly?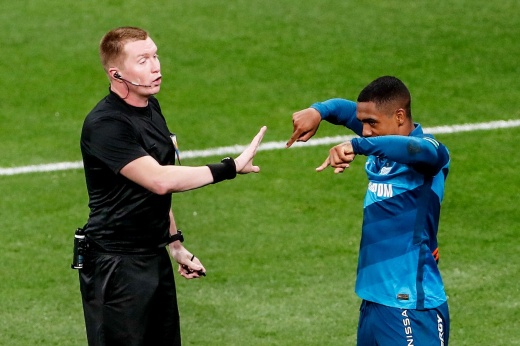 Another Russian judge was suspended from work for life! Why is Vasilyeva so?
– He will never judge again?
– I told you no, but this applies to the moment when I am in charge of the judiciary. Theoretically, the new head could bring Vasiliev back. As long as I am in charge, this will not happen. We accumulate information, do not react sharply to scandals in the press. But when the critical mass becomes decent, the verification process starts at that point. Now we have a clear mechanism – the decision of the ESC. And then it is submitted to the executive committee, where the decision is approved.
– What did the polygraph show?
– Vasiliev voluntarily agreed to undergo a polygraph. But this is part of an internal investigation. Vasiliev will not be able to return to refereeing next year. I am not drawing an analogy with Vilkov.
– Can his departure be compared with the departure of Eskov?
– People experience different amounts of stress in front of the VAR screen and in the field. Unfortunately, not everyone who does well on the pitch can be good VAR inspectors. An example is Kazartsev, who made a large number of mistakes, but he understands VAR very well, gives interpretations, intervenes in a timely manner. The same can be said about Sukhoi, which we removed due to negative ratings. But the person works great for VAR. Teaching at the academy is now the best option for Eskov, he passes on his judicial experience to the younger generation. There are enough qualifications to work on VAR, but my desire is not enough. What is the reason for this? He's a great teacher.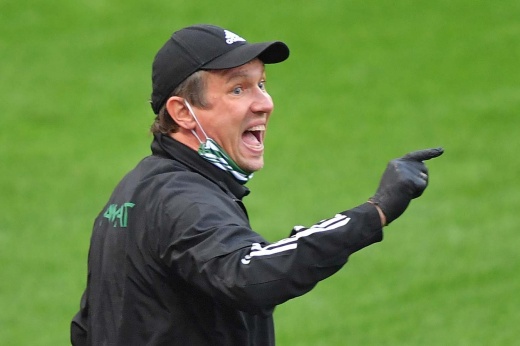 "Do they have no conscience at all ?!" New referee scandal in the RPL
"If there is no tax return, then it is better to be silent than to lie"
Theme Mihaila VilkovaKhachaturyants, who was suspended from refereeing for life this season, did not bypass it either. And he spoke harshly:
– A very interesting explanation about the property was given by Vilkov. It would be better if he did not comment on our meeting and his property. A more or less reasonable person pulls out a tax return for the last 10 years. If there is no tax return, then it is better to remain silent than to lie.
– He left with the wording "loss of confidence." Can you explain it?
– The wording "loss of trust" is very often accepted. I have two essential qualities of an employee: professionalism and loyalty. Any hint of corruption is a blow to the back of the head of the judiciary. The main task is to fight corruption. There are red flags that I talk about with the judges: do not take money, do not place bets. We will be able to solve the rest: to raise the image, and to do training, and insurance. And you cannot go behind these flags.
– What happened in Vilkov's case?
– Vilkov lied to the FTC, he was suspended for eight matches. I warned him personally that if this happens again, I will remove it forever. Game Lokomotiv – Rostov: two productive mistakes. The judge was in line of sight. Such an experienced judge cannot have this. Do you need the judges not to make mistakes or catch him by the hand? I have no detectives, informants, but his mistakes are obvious. These mistakes were made after a warning.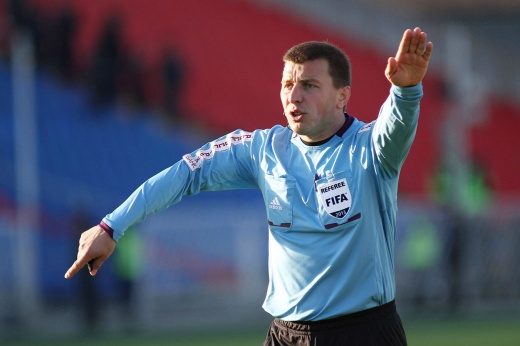 "They shoot us one by one." Judge Vilkov responded to the charges and turned to Dziuba
– What will happen to the detached Lapochkin?
– The UEFA decision is made today. Unfortunately, he made a mistake. If UEFA had allowed Lapochkin to pass the polygraph to prove his innocence, he would have passed 99 percent. With a high degree of probability Lapochkin is not involved in what he is accused of. I hope that the decision will allow Lapochkin to remain in the profession. There was contact with the club, which he did not report. The man who tried to corrupt him was caught.
– Will Bezborodov and Voloshin continue to work?
– Bezborodov did a pretty good job after the suspension. I see no reason why he cannot continue his career. Voloshin is still in question. His grades are poor.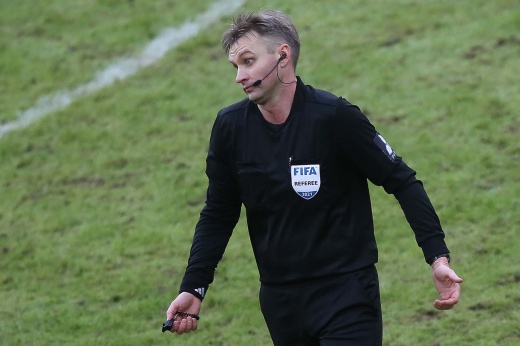 Russian top judge suspended from work! What is Lapochkin suspected of?
"I'm not a prude, I can drink myself, but you have no right to do it with team representatives"
Khachaturyants did not ignore the interview with Ural President Grigory Ivanov, who did not support the removal of Vilkov, did not agree that no one from the club should meet the referees and go to their dressing room:
– I have great respect for the person who leads this important team. But based on the example of his commentary, I can say that we are on different planets. Coming to Turkey and getting a 30 percent discount is normal for the average person. I'm not a prude, I can drink myself, but if in this case you are sitting with the team representatives in a restaurant and drinking alcohol, then you have no right to do so.
– And what to do with visits to the referee's room?
– To go to the referee's room – everyone considers it the norm. But if the judge doesn't want it, doesn't want to hear your emotions? Someone's emotions go beyond boundaries, someone can go in and threaten with a gun, someone can threaten without a gun. How to define this shape? A single rule was adopted – no one has the right to enter the referee's room. This is the law. In these moments, I can never agree with this respected person.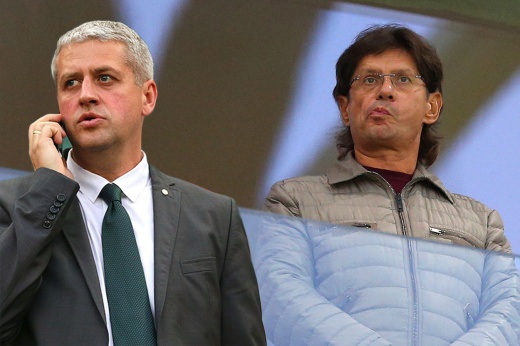 Spartak is again accused of whining. Do people in Russia like it when laws don't work?
– How do you yourself experience criticism in your address?
– They send me to the market to sell peaches, then they discuss my nationality. This is a normal story, there are people who can afford it. But on the part of journalists, I would like people to do their job more professionally. I definitely didn't watch football from space. I would like to receive professional criticism. When criticism concerns vital things, shortcomings, of course, this is only beneficial.
– And how do you like criticism from Slutsky?
– We discussed his words with the judges. Slutsky is an emotional coach, I spoke with him, with the head of the club. They understand that you cannot insult. But the height of unprofessionalism is not to shake the given hand. I explained that if you met Slutsky on the street, you can go to the other side, but at a match where this person represents the club, you cannot do that. The guys heard me. Football is an emotion, we do everything for the fans. This issue was settled, I felt understanding on the part of my colleagues.
– Will Viktor Kashshai continue to work in the RFU?
"He seems to be in Hungary right now while he works. I don't want to comment on any rumors. I have dissatisfaction with the results of my own work. There are also complaints about the team. Of course, there are questions for everyone, including Victor. But this does not mean that conclusions have been drawn and Victor will stop working. There are a number of wishes, we'll see and discuss.
– You were really offered to become the president of the RPL?
– You know that the proposal was received, it is pointless to deny. I respect Pryadkin, he does the maximum for the RPL. I really want to finish the work that I started, I want to complete these reforms. I am sure that with my team we will be able to take a serious step. I want to finish what I started. I am very optimistic about the next season. This optimism was given to me by a meeting with the judges, which was very frank, and not very pleasant things were discussed. But I sincerely believed that those who stayed love the profession and will not cross certain flags. Pryadkin, on the other hand, put all his strength and capabilities to make the RPL better. There are always critics and disgruntled people, but there is a main rule – the consistency of work can lead to a result. My team understands the requirements for consistency, it's the same in RPL. I am sure there is no less enthusiasm there. Dyukov expressed his point of view on this matter: it is necessary to bring to its logical conclusion any business that you have started.