It seems that in the near future Russia will become the main generator of new (or well-forgotten) names. It has already been confirmed that Moskvich will return from oblivion, the head of the Ministry of Industry and Trade, Denis Manturov, admitted that the Volga and Pobeda brands could be taken from the dusty shelf, while the Chinese, meanwhile, fussed and announced the appearance on our market of a completely new brand – Omoda. Although without some cunning here it could not have done.
What is Omoda? This is another sub-brand of Chery along with the already launched Exeed. But if the "Eksida" belong to the premium class (or rather, they are positioned as such by marketers), then "Omoda", according to the statements of the same marketers, is aiming at a space called "high middle". That is, it falls between Chery and Exeed – and if you start from other companies, then this is something like Toyota, Volkswagen or Mazda. At the same time, one must understand that the Chinese themselves were not even going to form this separate brand: the initiative belongs to the Russian representative office.
Initially, the word Omoda appeared as part of the name of the Chery Omoda 5 crossover, introduced in 2021. The presence of a digital index suggests that other Omods may appear, that is, as a result, a whole family will be formed – by analogy with a scattering of different-sized Chery Tiggo crossovers. And if so, then in the Russian office they decided to immediately simplify everything and launch an independent brand. Moreover, the only model presented at the moment is really unlike either Chery or Exeed.
The crossover, which we will sell under the name Omoda C5, falls into the most massive and sought-after class: with a length of 4400 mm, it is a competitor to Nissan Qashqai, Skoda Karoq, Volkswagen Taos and Kia Seltos. Or, if measured in "Chinese", this is something between two Russian bestsellers – Geely Coolray and Haval Jolion.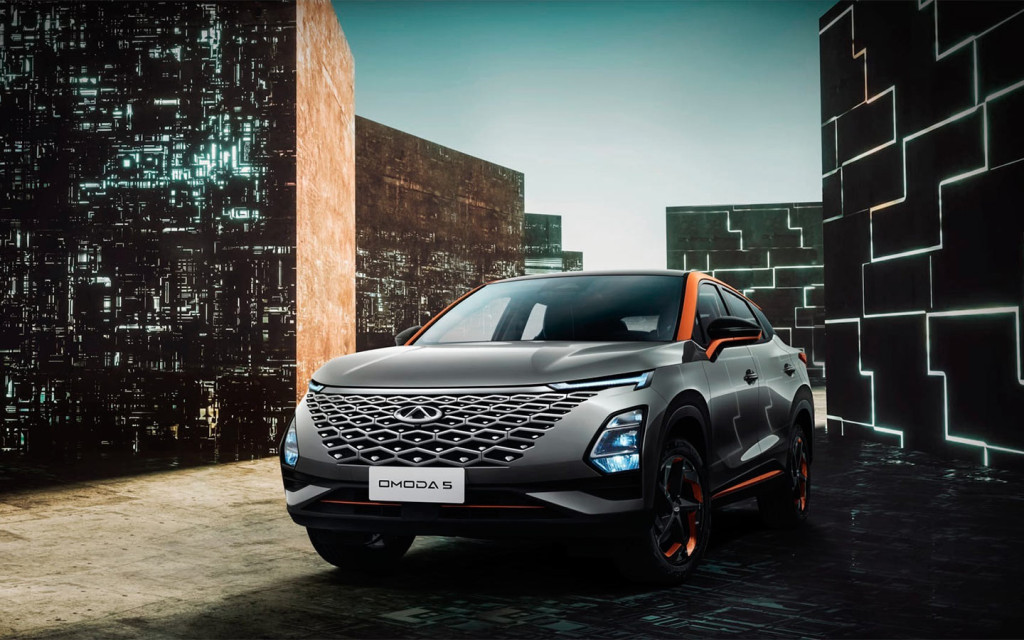 Designer Steve Hume was responsible for the appearance (it must be admitted, very bright). Behind him is work at Hyundai, Ford and General Motors, and in Chery, a Korean of American origin has been working for five years, that is, almost the entire current line of models is his work. Of course, in the modern world, you can't just draw cars without coming up with some beautiful term for them – that's the Omoda style declared by the Art In Motion philosophy, which is based on "avant-garde art as an experiment – with concept, color, form".
The interior is tailored according to modern patterns: a pair of 12.3-inch peakless displays on the front panel, a minimum of buttons, a two-story central tunnel – in short, conceptually nothing that we would not see in Chery, Exeed and hundreds of other new cars from around the world. Perhaps the crossover will take its toll with original combinations of colors and textures, as well as the quality of materials – in this regard, the "Chinese" are progressing the fastest.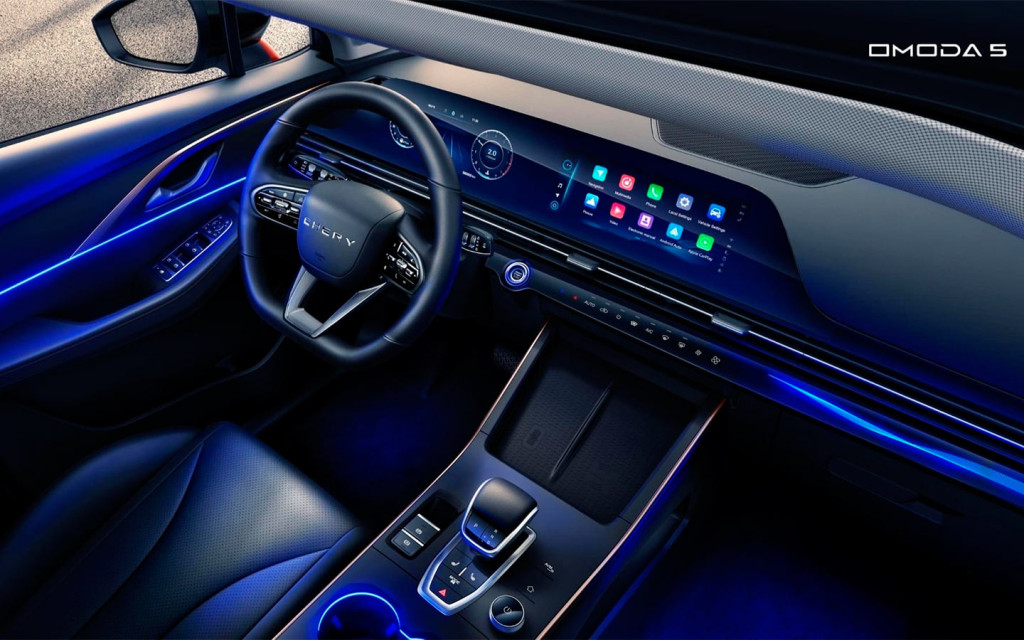 As for technology, there is not much information about it yet. It is known that the drive will be only front-wheel drive, the Omoda C5 has McPherson struts in front, and either a multi-link or a semi-independent beam at the back, depending on the engine and transmission. So far, there are two of them: either a 1.5-liter turbo engine with 156 hp. and a variator, or a 1.6 engine (also supercharged), which develops 197 forces and is combined with a seven-speed "robot" with two clutches. Let us clarify that these are data for the Chinese market, where the start of sales took place quite recently – on June 8th. Details about the technique of the Russian version, as well as about the trim levels, are not yet available.
The exact start of sales has not been announced either: the representative office only states that it will take place in the coming months. But it is known that Omoda will create its own dealer network, not necessarily intersecting with Chery and Exeed. Exactly 100 partners across the country are expected to be selected on a competitive basis. But a long period of loneliness does not seem to threaten the Omoda C5 crossover: by the summer of 2023, an expansion to three models is promised with the help of another crossover and a sedan.