The 10-hour diet is a rigid method of losing weight that is associated with the vein of intermittent fasting. Let's see how it works and what we eat.
Many people are continually looking for one diet that they can follow easily and that it can work. Unfortunately, there is no magic bullet when it comes to losing weight and losing weight for your health. You must necessarily commit yourself, be determined and want to lose weight for the right reason.
Also, you need to avoid doing it yourself and go to an experienced nutritionist. This is because each person is unique and different from another. Each person has their own needs, their own lifestyle, their own parameters and their own health problems. There is a type of diet that consists of intermittent fasting. It means that you can eat for a few hours, while fasting for the rest of the day.
YOU COULD ALSO READ >>> Diet after 40: essential nutrients and vitamins to combat aging
The 10-hour diet. Let's see below what this diet consists of, who conceived it, what you can eat and when during the day.
10-hour diet: how it works and what you eat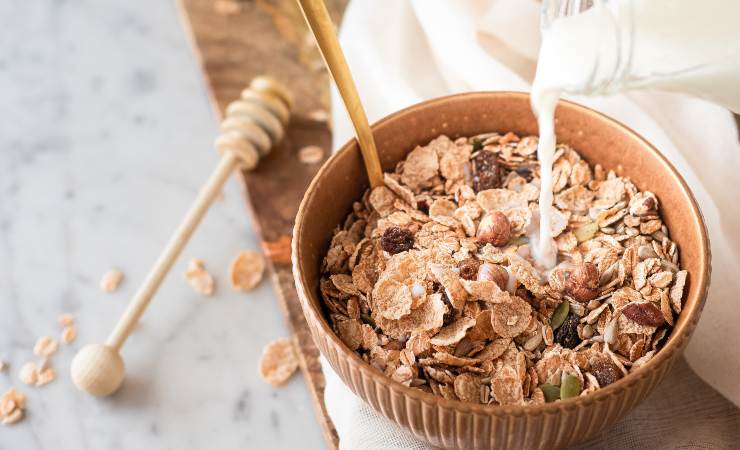 The 10-hour diet was created by nutritionist Jeanette Hyde, who is convinced that this diet can be very effective and not just for healthy weight loss. It can also be used to fight blood sugar, for example. According to her, it is necessary to stop eating at 20 in the evening to give the body many hours of fasting.
In this period of time the body, to maintain its energy, will go to take the excess fat to burn it naturally. It is about understanding not only what to eat to stay healthy but it is also important when to devote to food. It can be a rigid way of proceeding and only needs to be followed for two weeks, no more. The strong points are intermittent fasting and foods full of fiber.
It is a diet that, however, does not change a person's lifestyle and eating habits too much. Whole grains should be preferred for breakfast, while for lunch you can choose between fish, meat, eggs or dairy products. From 5 pm, however, it is advisable to take herbal teas that can have important health benefits. Finally, at 8 pm the time to be able to eat expires and then 14 hours of fasting must follow.
YOU COULD ALSO READ >>> Brain diet: what it is and why it is good for health
There are several diets that rely on the hours you can eat and the hours you should fast. However, never do a DIY, always contact a specialist. Not everyone can face this type of diet in order to lose weight.