(Motorsport-Total.com) – "The big winners of the first two races were the Formula 1 fans and Formula 1 itself," says McLaren team boss Andreas Seidl after the opening races in Bahrain and Saudi Arabia. Because these were basically the baptism of fire for the new regulations, which were developed with the aim of seeing better racing again.
The duel between Leclerc and Verstappen has been electrifying so far
Zoom

Download

"There were two main intentions: firstly to reduce the gap between the top teams and the cars behind them and secondly to have closer racing – and both goals were achieved," Ferrari team boss Mattia Binotto draws a positive conclusion. Because the cars can follow each other better, the chances of overtaking are higher.
The two duels between Charles Leclerc and Max Verstappen for the lead in Sachir and Jeddah also showed this – each with a different outcome. Both tried several times to overtake each other. Leclerc had to defend himself three times in Bahrain and was always able to counter immediately, in Jeddah he had no chance the third time.
And the fact that there are several attack options for a driver makes the pilots happy: "Before you had to try it as soon as you had the chance because there was probably only one," says Alpine's Esteban Ocon, who fought a lap-long duel with his teammate in Jeddah Fernando Alonso had delivered.
"But now you have two or three chances per round," says the Frenchman, seeing "a new philosophy" as a result. Because now you have to time your attack correctly and open the gap at the right time. "You know: if you don't open the gap to the cars behind you, they'll get DRS and overtake you right back."
Better predictability
What drivers praise most about the new cars is their predictability. In the past, so much downforce was lost behind another vehicle that the driver didn't know what to expect in the next corner. "Back then it was difficult to understand whether you were going to lose grip in the front or in the back," says Ferrari's Charles Leclerc.
---
Formula 1 crazy: whoever brakes, wins!
video is loading…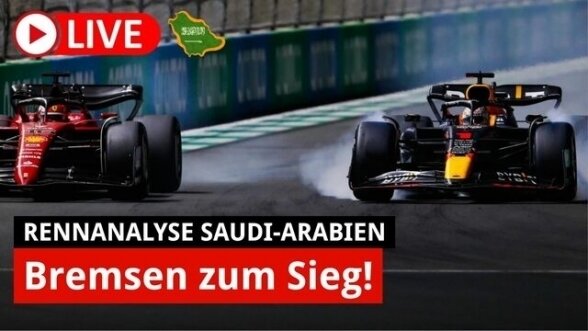 Charles Leclerc wanted to brake for victory in Jeddah, but Max Verstappen ultimately won the Grand Prix.
More Formula 1 videos

But because the downforce is now increasingly gained through the ground effect instead of through aerodynamics, the loss of downforce is no longer as high and the car becomes more predictable. "This is a great help for our confidence in the car," says Leclerc. "It's definitely a step in the right direction and I love it!"
Even when Verstappen briefly overtook him in Bahrain, the Monegasque knew it wasn't over yet. However, he admits he was surprised at how well he could follow. "I thought it was going to be extremely difficult, but I was able to follow. That was nice."
Do you need the right tires?
However, one must remain cautious with the assessment. On the one hand, Bahrain and Saudi Arabia have long straights that invite overtaking, on the other hand, the teams will continue to develop their cars over time, so it would be premature to draw a conclusion after two races. And: There have already been some construction sites.
---
Ferrari F1-75: The Car That Will Be World Champion?
video is loading…
Sky expert Ralf Schumacher takes a closer look at the car with which Ferrari is leading the Constructors' World Championship in Formula 1.
More Formula 1 videos

Max Verstappen says overtaking was easier when he was on the hard tyre. "The other mixtures just collapsed," said the Red Bull driver. "As soon as you follow someone else for a few laps, they break up."
For him, this also has something to do with the significantly higher weight of the new Formula 1 cars, which is not exactly beneficial to the new tires. "We have to look at that for the future," he demands. "We've certainly improved the tracking and racing, but if for some reason the tires don't let you, then that's a shame."
Australia and Imola as a touchstone
Formula 1 has to pass the next test on the next two race weekends, because Melbourne and Imola have long been regarded as hostile to overtaking, even if a lot has been done on the track, especially in Australia, to change that.
---
Albert Park: Formula 1 track in Melbourne is being rebuilt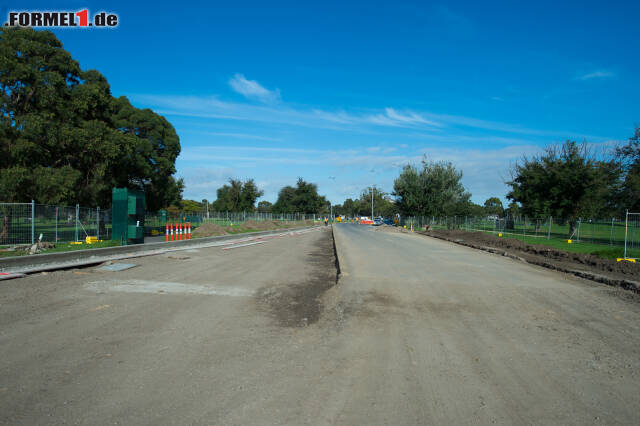 Conversion work in Albert Park in Melbourne
Gallery

"We have a lot of DRS zones there again, so we could get an interesting race there," says Fernando Alonso. "But then we have to wait for normal races like Barcelona or Imola and see how easy or difficult it is to overtake," said the Spaniard.
Andreas Seidl also knows that it is still too early for a real conclusion, but the first two races have shown him that the measures taken by Formula 1 and the FIA ​​are "very promising". "I think we're in for another very exciting season."