Here we are immersed in all the work of the month of Virgo and on top of that with a return to "school" or what is the same, to our obligations, which in most cases makes us very lazy. It is true that some say that in the end, after a long summer, what we need is a good vacation to rest from the vacation itself. In addition, this year is being "complex to handle", an intense year, of ups and downs, of a lot of change and of a lot of inside work that is giving us a lot of trouble. Of course, a year of infinite opportunities available to all.
And as I say, working as we have been doing in our SELF over the last few weeks, on the need to establish those changes that the Tower reminded us of a few days ago and with that capacity for balance and healing of Temperance added to the incredible energy of Luna Azul from last week. We now arrive at the ineffable moment of finalizing and concluding what we had left pending to finish. Well, if not, it's hard the good and new comes into our life. Remember! Well, this week is a good time to review those tasks that we have left unfinished.
An optimal moment to fulfill those promises that we left unfulfilled. Also to visit that person that we haven't seen for a long time or make that call that makes us so lazy and that deep down we know what we should do. Also, it is a amazing moment to ask for forgiveness and free ourselves from everything that we carry in our backpack and weighs us down a lot. And be careful with the way of communicating during these days and until next September 15. Indeed, we are in Mercury retrograde again!
You know, before we speak, let's apply that precious gift of restraintLet's think carefully, let's focus on what we want to convey and, above all, ask our brain and heart for permission before speaking. Especially before letting go of our dear little mouth anything that we later regret, only to have to ask for forgiveness again.
So, let's take a deep breath and get out of trouble, because we have a weekly regent that when we see it causes us a bit of fear. Although the reality is that a positive letter, especially, depending on how it is presented. What is certain is that it always brings with it ffinals and transformation and above all freedom. We refer to arcane XIII, Death.
What does the regency of Death mean?
If a few days ago we imploded with the Tower in order to provoke those necessary changes, especially in paradigm and thought, with death We fully embrace change as it is, in itself, the unmistakable sign of metamorphosis. Through its energy we leave behind our past identity in order to continue growing.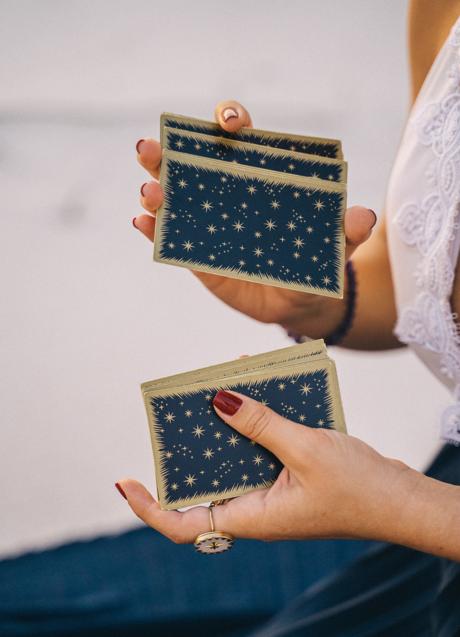 This week, hand in hand, we are going to enter the deeper detachment process that we can meet We free ourselves from that great weight because understanding its essence helps us understand how ephemeral everything is. Through the endings we understand that everything changes, everything flows and therefore we have to learn to leave things behind in order to continue moving forward. In other words, we cannot stay "forever" in the same thing, in a single place or terrain.
Indeed, we are in a moment of profound transformation. I've been saying it for weeks now and this one, our Tarot makes it even clearer, because our regent is accompanied by three pages who are the spitting image of the renewed, the young, the new. This trio represents three of the elements that make up our world: Earth, Fire and Water as a sign of vitality and renewed emotions in our lives. Young and vital and with a lot of opportunities that open up before us.
Something very good to keep in mind this week is that there will be great energy for end conflicts that we have been dragging behind, especially with those that prevented us from progressing forward. These days, with the minimum investment of effort and time, all these conflicts will go down in history. Very especially those related to love, the economy and health.
It is a perfect week also for put limits and put an end to uncomfortable situations. Be careful with Mercury retrograde, think two minutes before opening your mouth. Let's not go like "I'll take out the scythe and finish everything"… We will feel super agile to mark what we don't like, what doesn't satisfy us and no longer fills us up. To defend our rights and to decide quickly and with certainty.
If a few days ago it was difficult for us to make decisions, this week we will be agile as gazelles to decide what is best for us and interests us. We will also be aware that, embracing that attitude of certainty and detachment from the regent, everything will seem to be paving our way, as if that same scythe were removing the straw from the path that prevented us from advancing.
The arcana bring the necessary energy to make changes in your life
If you were looking for an ideal time to put order at home and get rid of things that are no longer useful. Start a work, move, change your wardrobe, work, even a partner (sorry) or initiate any type of renewal, this is definitely the right one. Also to put an end to limiting concepts and beliefs that we had about ourselves that stagnated us to a model of a person that already, my dears, does not exist at all. Although we cling to believe yes, deep inside we know no. Of course, we can continue to deceive ourselves, but reality is what it is.
As I indicated, we have three of the four pages this week in our circulation. The three youngsters are showing us that fresh sap that comes to us. They tell us about being open to understanding all these new messages that come to us in the form of ideas. Be open to new relationships, new realities. They're like catalysts of that transformation and they are telling us about opportunities that are coming our way right now. They also tell us about taking risks and not saying no to new possibilities.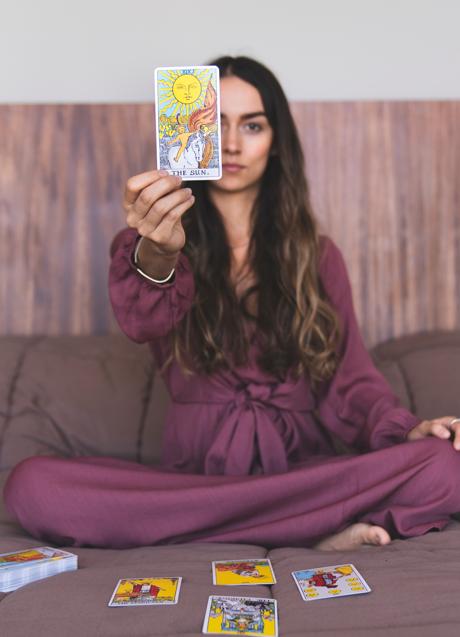 To say here I am open to love with the innocence of the Page of Cups; yes to the desire to live with the strength and impetus of the Page of Wands and yes to knowledge and new challenges with the restlessness and desire to learn from the Page of Pentacles. These three arcana invite us to get out of that "boredom" in which we had turned our day to day and that after the passage of Death (XIII) no longer makes sense in our lives.
We will find some difficulties, especially related to discretion. He will take care of it The Queen of Pentacles in shadow that, together with Mercury retrograde, will push us to fall into gossip and "gossip." Beware of misunderstandings. We could also fall into disorder, or excess, at the other extreme and become super fanatical about cleanliness and order. In any case, any of these outbursts, letting ourselves be carried away by the energy of the regent, can be cut off with a stroke of the pen.
This is a good week to consider: What is transforming in my life? With what or who do I need to cut in the bud? What prevents me from moving forward? What gives me new illusions?
YOUR TAROT GUIDE THIS WEEK
GENERAL REPRESENTATION: Uprooting habits. Finals. Need to eliminate blockages and obsolete and useless forms. Change of consciousness. Transformation. Nip things in the bud. Renaissance with more ideas and strength. Renewal. Metamorphosis. Fall back in love with life and what you have.
KEY FOR THE WEEK: CUT TO THE HEALTH
AMOR: Finals that can be of attitudes, thoughts or relationships. New illusions and opportunities knock on the door.
MONEY: Finalization of debts. Issues of inheritance, insurance, donations or legacies.
JOB: Absolute changes. Situations that were entrenched are over, giving way to new exciting and necessary projects.
HEALTH: Attention to the bones, back and joints. Take care of the diet.
ADVICE: Transform and renew yourself by letting go of what no longer serves you or needs to continue growing. Don't be afraid of change, learn to overcome losses and move on with the illusion of a child. Forgive your past and those who hurt you, apologize to who you hurt and reconcile with him, then let him go and start your new life. Endings can be painful, but they inevitably lead to new beginnings that can be much more wonderful than you ever imagined.