Wando-gun, Jeollanam-do, which is piloting a marine healing center, introduced the 'Living Lab' to verify the efficacy of the marine healing program.
According to the military on the 14th, this 'Marine Healing Living Lab (clinical experiment)', which was conducted for the second time since last year, is part of the Ministry of Oceans and Fisheries' research to build a smart healthcare system based on the Ministry of Agriculture, Forestry and Marine Affairs to develop Wando's specialized marine healing program and provide smooth marine healing services. It was carried out to prepare an operational plan.
From the 10th to the 13th, about 60 residents and local residents of Seocho-gu, Seoul were treated at the Wando Marine Healing Center using 16 programs at the Wando Marine Healing Center, such as 'musculoskeletal pain relief', 'stress relief', and 'skin improvement'. It was operated according to purpose.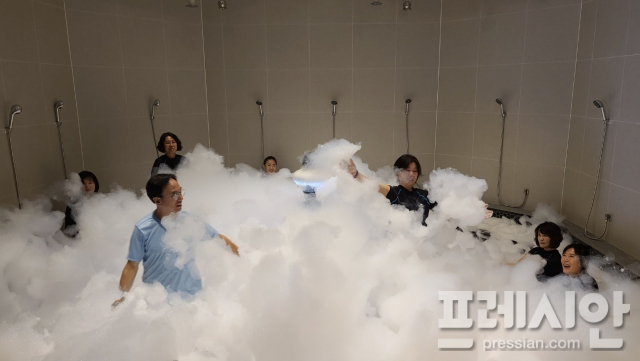 In particular, Korea University medical staff participated and conducted a study to verify the efficacy of the ocean healing program by measuring the health status of participants before and after the program experience through infrared thermography, skin measurement, and stress measurement devices in the measurement room on the second floor of the center.
Participants do various water exercises in the thalasso pool and meditation pool that help relax the whole body and relieve muscle pain, foam therapy that is effective in improving skin diseases, stone therapy that is effective in back and knee pain, and seaweed mud wrapping that is good in relieving muscle pain. I experienced various programs such as therapy.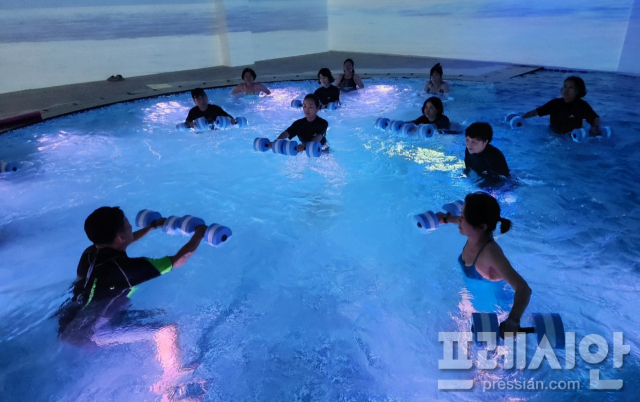 Through the operation of the Living Lab, the county plans to supplement the program and operation manual prior to the opening of the Marine Healing Center and develop healing products linked to programs operated at the Marine Climate and Marine Culture Healing Center and the Yaksan Coastal Healing Forest.
Currently, the Marine Healing Center is conducting a pilot operation for internal stakeholders along with a test run of various facilities, and plans to pursue a phased pilot operation for Wando-gun employees and residents at the end of September.
I would like to subscribe to this article.
+1,000 won added
+10,000 won added
-Add 1,000 won
-Additional 10,000 won
Payment may not proceed smoothly in some Internet environments.

343601-04-082252 [예금주 프레시안협동조합(후원금)]Account transfer is also possible.