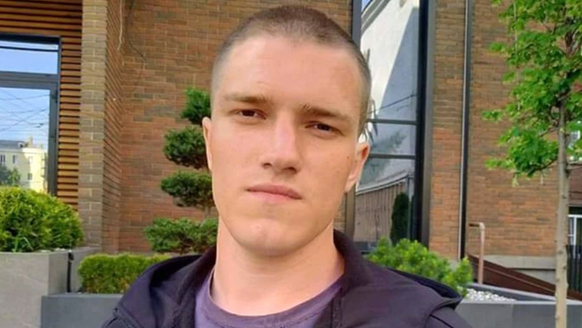 Andrei Medvedev.picture: sc/vkontakt
Andrei Medvedev, as the North Norwegian internet publication The Barents Observer calls him, has a hair-raising story to tell. He is a member of the Wagner paramilitary combat group, fights in the Ukraine and eventually deserts. On his spectacular escape, he crosses the Pasvik, the river that freezes over in winter and forms the almost 200-kilometer border between Russia and Norway, near the mining town of Nikel.
According to his own statements, Medvedev was pursued by the Russian secret service FSB during his escape – he even had to dodge bullets, as the NZZ reports. Once in Norway, he was first taken in by private individuals and then taken away by the local police. As is usual with asylum seekers in Norway, he was then flown to Oslo. The Norwegian Ministry of Foreign Affairs has confirmed that Medvedev has applied for asylum.
Not much is known about Medvedev's exact role in the mercenary force, other than that he held a low-level cadre role. As reported by the Norwegian media, he is ready to testify about the Wagner paramilitaries under the mysterious "cook" Yevgeny Prigozhin. There's a good chance he might know about war crimes.
Medvedev deserted the Wagner group last year and then went into hiding in Russia for several months, according to his Norwegian legal representative. In Norway he has since been accused of illegally crossing the border – for the time being. The Norwegian judiciary and the intelligence services have not commented on the case. (cpf)
These pictures show: War does not spare children
1 / 17
These pictures show: War does not spare children
those: keystone / emilio morenatti
Russian pensioner criticizes war in Ukraine – and flies off the bus
Video: watson
You might also be interested in:
Even if people are getting older, they are still a long way from being healthier. Researchers have therefore been working on solutions to rejuvenate organisms for a long time. Two studies with mice have now produced astonishing results.
The world population is getting older. The median age between 1900 and 2020 has doubled, creating an increasing societal burden. This is due to the fact that aging is the greatest risk factor for most human diseases. For this reason, it is imperative to delay or even reverse the aging process, researchers find.