Each week we ask the subject of the interview to say who they would like us to talk to. Miguel Murat recommends Virginia Martín, who has behind her a long and varied career of almost 15 years as a designer. Both agreed on Enigma Software (Hydra Interactive Entertainment) around 2008.
Martin's parents were reluctant to accept video games as entertainment, although they bought Virginia a Donkey Kong Game & Watch with two vertical screens and her twin sister a Super Mario Bros. also double but horizontally, Martín tells us in a video call. They also agreed to have a Master System with games that they exchanged in second-hand stores, at that time there were stores where you could exchange a novel or video game in those stores for another for little money. "We never chose anything, whatever it was, but there were interesting games like Sonic o Shinobisays Martin.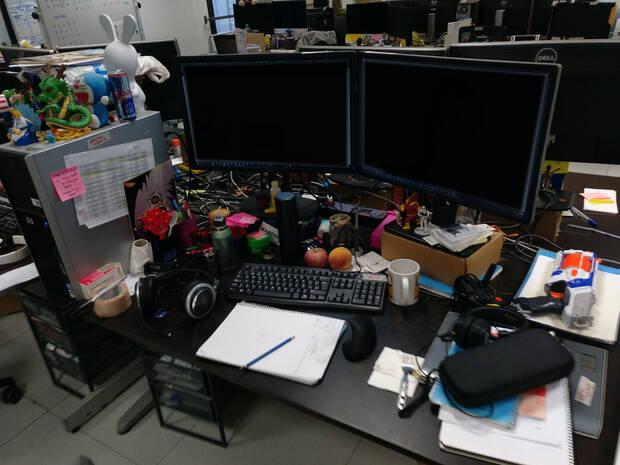 only They can play on weekends as long as no one was watching television at home and the three brothers took turns. Virginia was attracted more than her brothers, to the point that she paid part of the PlayStation from her savings to have it, although her mother further limited her use "first because described consoles as children's toys, I don't see well that my sister and I play. Secondly because I had afraid that we would become gamblers and, thirdly, because I have the beginnings of epilepsy and the doctor told me to limit the hours of television. It took me a while Final Fantasy VIII one year and the XIX I didn't get to spend it because I forgot the story," he explains.
From having highly controlled video games to preparing to be an artist
They also installed very few games on the home computer because it was supposed to be just for studying. Even after he had been at Enigma for a while, he tells us, His mother knew what it was to program or draw, but she was not very clear about what a designer did. of videogames, "I told him that we create worlds and I set the rules, what a character does, if he is a boy or a girl, if he can walk, if he can jump and how much…, but I don't think he understood it very well either". He also remembers that he had been working in video games for more than a year and his brother told him that to see if he was looking for "a real job".
I was a bad student and didn't get a good enough grade to get into college, so I entered a Higher Image Cycle ("without sound", he points out between laughs) that included photography and filming, and later he received training in digital art and design at the ESDIP and Arteneo private schools learning modeling, animation, drawing, narrative or composition. His parents paid him "but my mother told me that I promised him that I was going to be worth it in life". Meanwhile, he worked on weekends at the telephone consultation service 11888 and was moderator on the PlayStation forums (without remuneration).
"They told me I was a level designer and now, that I had to place trees, houses… I thought it was like painting but in 3D"
He sent five CVs to the best-known studios in Madrid at the time, among them Enigma Software, who was the only one who answered him. The studio was then in Getafe and occupied two floors of a building. Show up for interview with a CD with your portfolio,. "Miguel Murat was in the same test. Then my boss told me that he had been about to catch him because he spoke English," describes Martn. Murat joined the company shortly thereafter.
Martin's initial intention was not the design: "I wanted to be concept artist, Although I didn't give it a name, I wanted to paint, but I didn't know the stalls there were, I threw [el cv] and that's it. They told me that she was a level designer and now, that she had to place trees, houses… I thought it was like painting but in 3D, "she explains. For a while I thought that it could happen at some point in level design to create art of the game but the change was towards game design "Because we were only two designers, we did a bit of everything. You had to make your levels or design the game, but if you had to support the artists, then I would start painting. One day you made music and the other scriptbamos things at a very high level. I made the instruction manual Legends of Warwhich was all very monotonous," he says.
Making the most of all the resources at Enigma Software
Enigma was a small study, around 15 people. When Martin entered they were finishing War Leadersshe was in charge of the levels of the main cities of the game, among others, and testing the game. It was a long and hard development, according to account: "I I was last year but I don't know if it lasted 7 years, the company went bankrupt, then it resurfaced and continued the project, they ran out of money, we didn't get paid…", he recalls.
After finishing the game they thought about what to do and decided create a game for PSP but reusing all the material they had, "My boss, Willie [Guillermo Aguilera] said we were going to do a turn-based strategy game, take the Warhammer and what was not cool to try to do better, that's why we did the Legends [[Legends of War: Patton's Campaing]", he alleges. This meant lowering the resolution of the graphics and choose which was used because there was a lot of material. Adds Martín: "The first thing we did was select which units were going to come out. We decided that the Americans sold the Americans. They were Americans and Germans, so we focused on Patton, to remove the rest of the characters. we set standards like if it was a town you could only select three different rock models, a tree, a bush and two houses and with that you built the level".
The designers resorted to a trick they had seen in a post-mortem. Martín says that it was "Willy's idea, because we came from the PC, with some huge games in which we had space" compared to the limitations of the Sony laptop. So, when you start a level included in part of the memory unnecessary elements and when the programmers saw that the console was at its limit, they optimized the code as much as they could and, when they couldn't anymore, the designers eliminated something and these freed up part of the memory Removing that unnecessary material, "that's why the game came out so polished, because from the beginning we thought about the future", points out Martn, although later the programmers were not amused by the idea, "but it came out very well, we were very happy with the project. we only knew one bug that was replicated very rarely," he adds.
Enigma worked somewhat chaotically, Martin points out, especially in War Leaders"the programmers programmed and, when the day of a build or whatever, everyone uploaded everything and the codes started colliding, there was crashesterrible. Hacan muchsimo crunch, I remember a programmer who came in at 9 in the morning and left at 4 in the afternoon the next day. I came in one morning and there was a programmer who had fallen asleep on top of his keyboard. Miguel Murat, who was upstairs, was sleeping on a table… terrible. after War Leaders we said we had to organize more so it wouldn't happen again. continue to be crunch but i don't remember so heavy", he affirms. And it was like that in successive projects, although Martín also acknowledges that the way the studio works It allows them a lot of creative freedom. Legends of War: Patton's Campaign It finally came out, in addition to PSP, for Xbox and PlayStation with better textures and a little more organization in details such as the name of the objects used.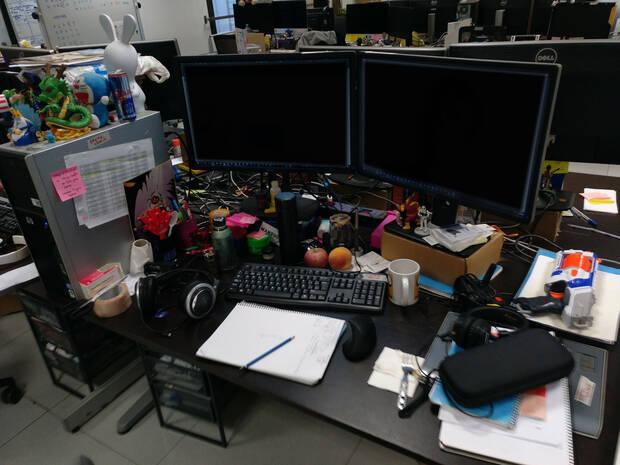 A change in the genre of Enigma games with an alien spider
The next and last game that Martín worked on at Enigma was Alien Spidyin which the team was asked create a game different from the strategy ones for which the study was known. An artist began to make the drawings following an idea by Miguel Murat for the Nintendo DS, because the studio wanted to take advantage of the pull of the Nintendo console but later it became a PC title. "In the title it happened like Guybrush in Monkey Islandbecause a programmer who was programming for the Nintendo DS put it in a folder called Spidy and so we decided the name of the game. We decided to give the design a spin, that he had big teeth and I began to go around those times instead of the artists. He had already been painting spiders for 5 days, I did not know what to do and I began to deform them a lot and when Juan Tamargo saw them [director de operaciones del estudio] said they look a bit alien and the title was already there", affirms Martín.
Martin he took care of several characters and designed the levels on several A3 pages"we took care of do sounds. In Alien Spidy they told me to put anything in very early in the project for when you pick things up so you don't lose feelingI did not have time and I put some sounds of Zelda. They were preparing a demo to send it to different distributors, one of them Nintendo, and 24 hours before a tester commented that the sound of picking up was cool, that it sounded like Zelda and I realized that I had not changed it. I told them not to even think of sending the demo with those sounds, that they had to be removed," he says. Alien Spidy It finally came out for PC, XBLA and PS3.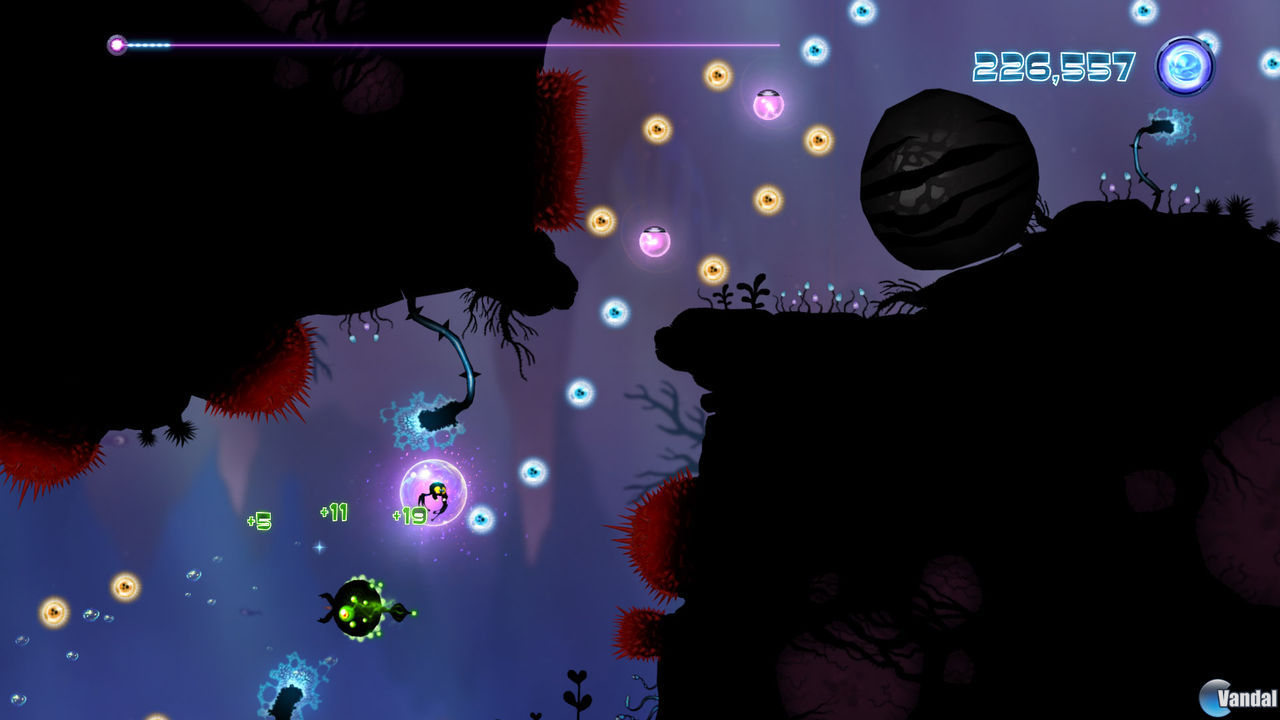 Martin was worn out. The study went from Getafe to Madrid and that meant more expenses for the trip, to which is added that in the almost five years that he was in the study did not raise his salary "because there was no money, it was always the same," he says, and the pressure due to the financial situation of the study and work on two titles at the same time: History Legends of War: Pattonwith graphic improvements compared to LoW and the addition of more units; Thus, in addition to the American and American ones, Russian snipers, Spanish soldiers and British paratroopers were added to the player's army. Martin says: "In the morning I was doing the History Legends of War: Patton and in the afternoon the Alien Spidyone was in Vicious Engine 2 and the other in Unity and from time to time they asked us to prepare some concepts based on World War II with other stories to see if they could sell another game, it was crazy to think of another game, concepts, missions, history".
A leave of absence to clear up and improve English
To make the situation worse, had problems with a producer "At a meeting, we were starting Alien Spidy, and she mentioned everyone who was participating in the room by name, and when she got there she jumped at me and an artist asked her: 'And Virginia? And he answered that there were people who at the beginning of the production were not they were necessary. I remember sometimes coming home and crying wondering what I was doing there. One day I came home with a green coat and boots, thinking about sitting down for five minutes before taking off my boots and when I looked at the clock again two hours had passed, I took the remote and turned on the TV, there was an ad for the movie Looking for happiness And Will Smith just comes out and says, 'Don't let anyone tell you what to do.' I turned off the TV and the next day I asked for a leave of absence of 6 months. was relative [Daniel Parente, director de Enigma] and he told me to take a vacation, but he wanted leave of absence. There was also another boss who knew that I was already wrong because Willy had warned him that he was about to explode."
"One day when I came home with a green coat and boots, I thought about sitting down for five minutes before taking off my boots and when I looked at the clock again two hours had passed"
During that leave He went to Vancouver (Canada) to improve his English, because the people with whom he was studying Japanese told him that England was going to be full of Spaniards and he was not going to learn English well: "I had been working on Enigma for almost five years and I didn't have time to leave, I had to borrow money from my parents , because you have to say that you have enough money for all that time that you are going to be [en Canad]", specifies.
On her return she felt renewed and returned to the development of Alien Spidy but the company was going badly and the opportunity arose to go to Andorra to work at Arkalis Interactive, an adventure that did not end well. "I should have gotten a lot of alerts Martin points out, but I just thought I wanted to change. During the interview they told me that at Enigma we worked long hours, we knew what it was like to work. I went to Andorra because I earned 1,000 more turkeys. I was only there for a year and it was another time when I was about to give up video games, "she says.
Arkalis, a promising studio from Andorra
The journey did not start badly; according to his account, "at first everything was going very well. It was for mobilethe first time I worked for mobile but it was a paid game. The idea was to make the competition to Telltale Games. we were doing a game of Stargate and we had enough freedom within that we had to follow Warner's parameters, especially with the characters, who had to have their mood. I loved those kinds of games." Soon after, she was promoted to head of the department: "They were looking for lead and in a meeting they said that the position was there and if someone wanted it, they only had to ask for it, and I asked for it. I already had 6 years of experience and I felt like it. My design colleagues, there were 3 of us, were upset because I had not taken them into account and that I had not asked them, that they did not see me as lead. What I was saying was that if there was someone more veteran who deserved it, it would be for him. [el puesto], but they told me that I was the only one who had asked for it, and they gave it to me. One in particular told me that of a lead I hoped that I would know more than he did and that I would teach him and that he would believe that if he ever had to teach me mine. And lead it is more than knowing, it is also organization and you have to have certain skills to carry a team", says Martin.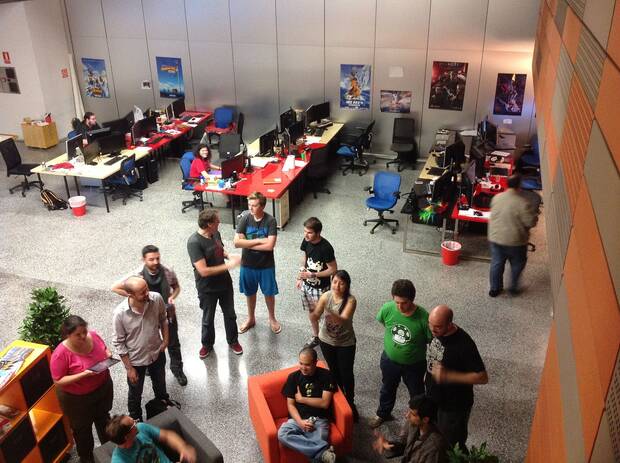 The relationship in the department became cloudy and they hardly spoke to each other and it also affected the programming team. "Also We worked long hours, Monday through Sunday, no vacation. Maybe we were there on a Saturday and they went to eat and didn't say anything to me. Later my classmates gave it a name and told me that they were making me mobbingand I didn't know it", he adds. The other two colleagues left, as well as several programmers, but she even felt bad physically. New designers had to be hired and more people came to the studio. He tells us: "The people who arrived were super nice, I was finally able to talk to the whole team. It was like a reset. My sister and a friend came to see me and asked what I was like as a boss and people started saying great things: that I was proactive, that I was super organized for tasks, and my sister said 'organized is my sister?', but people in the street is one way and the job is another, but they said very nice things".
A hard end for Arkalis
Stargate It was going to have three chapters. the new additions to the team arrived for the second project, which was finished in three or four months, "imagine the rush", he says. The game came out at the expense of the backs and the rest of the workers, "sometimes I went home at 12 -I lived across the street- and at 9 again to work". The people in charge of the study, who had received a grant from the Andorran government, they told the team that everything was going well, although the truth is that the company was sinking.
In fact, it was a disaster; those responsible practically disappeared, leaving money owed to the workers. The most affected were the last to join the company, people who had been there for one or two months and had left other jobs even in other countries, in addition to paying for their move to Andorra, and who did not get paid anything since the last two months they did not pay. At the end of the second game They gathered them to congratulate them on having carried it out and to tell them that the company was closing. "I saw people cry that day, because we hadn't been paid for three months. It was very hard, there were people who had just rented the house and had paid two months in advance, according to Martín. That's where the people I met take me. I always say it was a super hard experience and that I would repeat it again for the people I met, the friendships I made are wonderful. From each suit in life I have been learning a lot".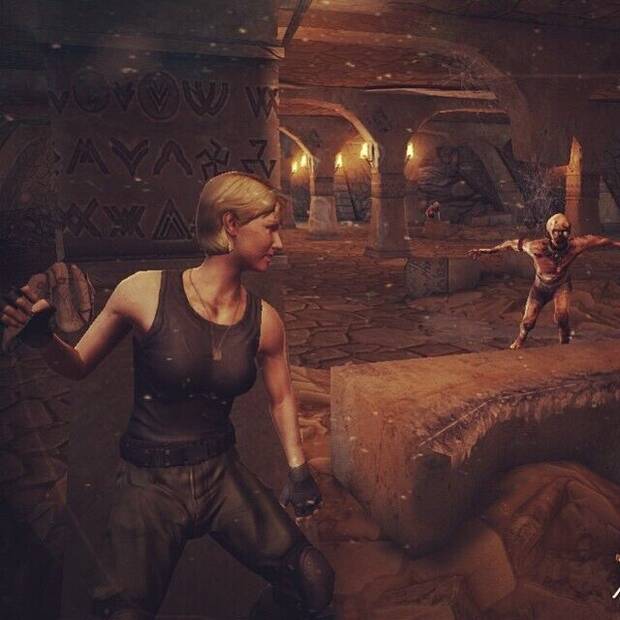 Martín returned to Madrid and shortly after contacted her from the Ubisoft Barcelona Mobile studio, a part of the videogames that he was interested in learning about, he explains: "he wanted to know how they made so much money, he wanted to learn and on top of that Ubisoft, and I have learned a lot, it has been very good for me in the future. when i talk to him recruiter told me it was senior but I had never worked in free to play in mobile and that it was a risk for them, that they were not going to catch me senior but of mid and that, after a year if the performance It was good They will make me indefinite and promote me. I told him to give it to me in writing and he gave it to me except for the salary increase."
She was happy working at Ubisoft and with good ratings from video game producers, "we had annual ratings and They said that I gave them much more than what they asked for. They even said that I was the best designer in the studio, that they asked me for a circle and I gave them a knight on horseback. The year passed and they congratulated me, that they wanted me to continue, they made me indefinite and They raise the floor… 1% and it continued to be mid", Be the. She spent three days talking to those responsible but did not achieve anything else even though they did tell her, he tells us, "keep going, you're very close."
An unsatisfactory experience in mobile development
She thought she would get it the second year, but the same situation repeated itself, with a 1% salary increase and no category promotion: "I spent four years at Ubisoft and I was never promoted to senioralways stayed very close to me", confirm.
He started in the Barcelona studio in the team of Sandstorm Pirate Wars and asked for mobility to go to another Ubisoft studio because she felt stuck, but Ubisoft Barcelona Mobile started working on the development of Angry Dragon, "At first they didn't want to transfer me to that project because I had requested mobility, but when they saw that that was not progressing either, they transferred me to the project," says Martín. He was assigned duties of lead although without the charge and they told him that if he solved a problem that was in the equipment and they worked well he would have the title. I made decisions to remedy the situation by dividing the functions of the designers and the better department, but Martín did not get the promotion. I asked what requirements he lacked to be first senior and later lead and I did not get concrete answers.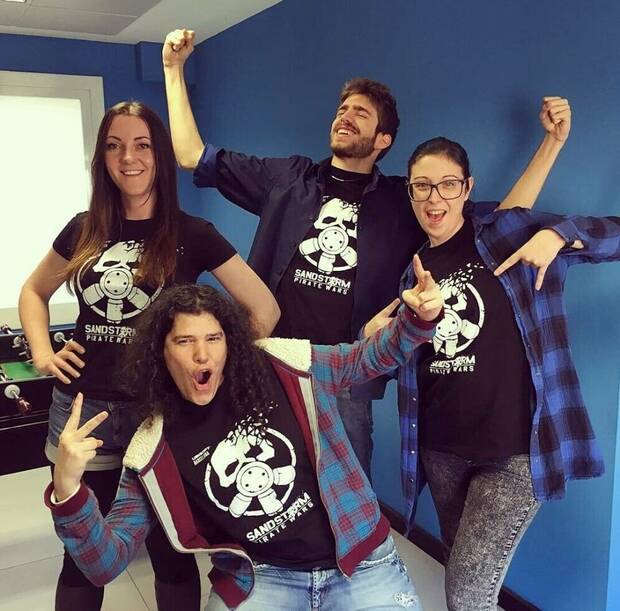 From the third year felt unmotivated and experienced the same crisis as the previous times about whether his future lay in video games. To the lack of stimulus in the company were added several difficult personal situations and made him notice that there were ups and downs in his performance. At one point, the producer who was in charge of her evaluations changed and proposed to motivate her again, but she was going through a crisis, "I told her that what I wanted was to be happy, that if it was not senior was not senior but I was not going to do work lead but if it was middle that they told me what I had to do, that it wasn't being lazy, but that if I wasn't going to get there I wasn't going to get frustrated by it," he tells us. About three months later they told her that her productivity had decreased and they fired her.
The difficulty of designing a video game for young children
I returned to Madrid wanting to search something new away from free to play and the mobile world, "which is much more compact. It can't be complex things, so that the players get it right away, and all the systems are reduced, I wanted to go back to PC, on PC you have to measure everything, if the character jumps and with what force It does it but on mobile it jumps and that's it", confirms Martín. He wanted to learn Unreal, and saw an offer in Lingokids, where they were working on an application for children to improve their English. He was with the company for almost half a year, "and it's one of the most difficult jobs I've ever done, I thought that the bigger a game is, the more complex it is but designing for children has so many restrictions… You're used to teach an adult user. A child may not have touched digital as much and does not have the knowledge of how things work", he considers.
Lingokids works in applications for children from 1 to 5 years old, who cannot read, and there cannot be even the slightest sign of violence. In fact, Martín says that it was necessary to convert a game of popping balloons into another in which the balloons were touched with a magic wand.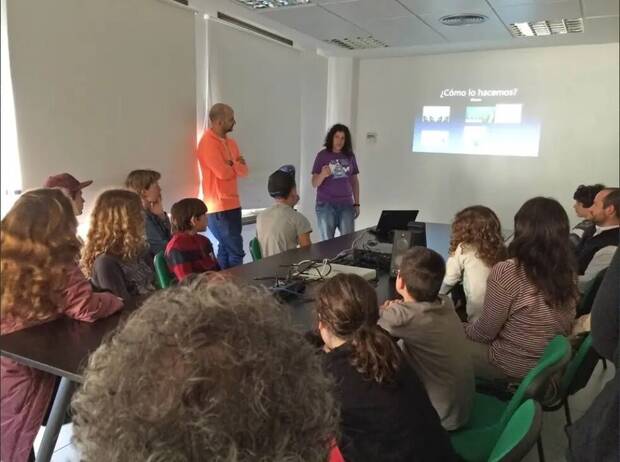 The Lingokids apps were based on listening and reading and wanted to give more strength to writing and oral expression. The creator of Pocoy entered the studio at the same time as Martín and redesigned the characters and created small themed stories that implied new content in the form of stories or songs. The metrics indicated that What children wanted was new content such as stories or songs, Therefore, the studio redefined the production objectives of the project in the short and medium term, giving priority to this type of content, which is why it did not renew the contract with the design team.
The start at Lingokids carries an anecdote: "The company of my dreams is Quantic DreamsEvery year I send them a resume. The first day at Lingokids I was taking the computer out of the box and they called me on the phone, it was a recruiter de Quantic Dreams, They had seen my resume. I told him that it was my first day at another company and I said no. How much I have regretted that, because they have not called me again! Five months later, when the contract ended, I wrote to the recruiter, but no. Quantic Dreams is the only thing I would go to Paris for," recalls Martín.
Forced remote work at Turia Games
Martín started working at elite3D, which was dedicated to making art for other companies (among the latest games in which the company has participated with its conceptual art and modeling of objects and characters are Call of Duty: Black Ops 4, PUBG y Diablo II) but wanted create their own small development studio, Turia Games. "There are times when being a generalist closes doors for me, but there it came in very handy," says Martín.
It was March 2020 and he had to join on the 11th in Valencia, where Turia Games was, just before the Fallas, but the state of alarm for Covid-19 arrived and he could no longer travel. They arranged to contact her but a month passed before they called her to inform her that they had had to change everything and people work remotely, something that was not done until then in the studio. "I didn't get to know the studio, they sent me photos. It was crazy," he says.
The game, points out Martín, was somewhat disjointed and it was necessary to give unity from the feeling from the basic animations to the lace of the mechanics with the story or the location of the camera. He spent a year on the project as part of a small team. There came a point, he says, where he couldn't move on because there weren't enough programmers, "at that time I was in charge of UI then." [interfaz de usuario]support in level design, searching and implementing sound among other tasks… it was like a return to Enigma", he points out. When the contract ended, they did not renew it.
In the time between Lingokids and Elite 3D I made a course in Unity and C# and when he finished in Elite 3D he trained in another course on the same subjects. He did not know what to look for for the next step in his trajectory, although you fancy some adventure. He came up with Pendulo Studios and I talked to an old colleague who was at Pendulum, but he was on vacation and didn't know if they needed a designer. "After two days I look at Stratos [pgina de referencia para buscar empleo en el desarrollo de videojuegos espaol] y there was an offer of senior game designer".

After this coincidence he began to work in the veteran studio, which was working on an adventure Tintin Reporter: Cigars of the Pharaoh. "I had an interview with Juanmi[JuanMiguelMartínMuoz[JuanMiguelMartnMuozlead producer and musician of Pendulo]and Josu[Monchn[Monchnsenior narrative designer in the study]. I was doing interviews with EA, I was on my fourth interview, it was very long and I only had one left to do to enter, but I spoke with them for two hours, they were super nice. They were going to fix Josu's washing machine and suddenly he would disappear, Juanmi's daughter would come in… I loved it because we were remote and these are things that happen, it seems superhuman to me. We loved each other, within a week I had an offer and I went to Pendulo. EA had a lot of perks and the salary was higher, but I went to Pendulo. We started remotely, I was senior and there was a lead and three more designers, all junior"Martin narrates.
The experience developing an adventure at Pendulo Studios
They started going to the office while they worked on the game and level design, "with little time, you had to go super fast", aim. For her, working on the Tintin game has been a positive experience, "The people there were great. He told the design team in moments of downturn to keep in mind that we were working on a game that can be rated AA on an IP like Tintin, in Unreal, that this was good for his resume. With Tintin fine, but it is true that in Moulinsart [la empresa belga que defiende los derechos del creador de Tintn, Herg] they are very restrictive with how the IP is, with the aspect of Tintin, and there was a lot of gameplay a lot of work", defines Martín, who They did not agree on some design issues on issues such as the camera. He remembers that after a meeting with Microds they gave him just a few days to redefine one of the gameplays and prepare a new prototype that he ended up working hard on.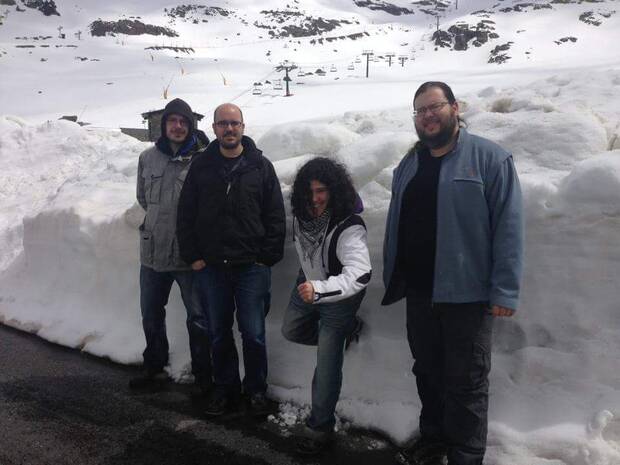 He was in the studio, which occupies several floors of the same building, for a year and a half. He was already beginning to talk about a new project when he was informed that terminate their contract "for not meeting the expectations that they had in me like senior", says Martín. He asked what those expectations were and initially they told him that the people who could answer those questions were not there, but later they gave him two reasons: one was not handling Unreal Engine well, "I told them that it was true that I did not handle Unreal like other people, that I had to ask questions, but within my limitations it had not prevented me from making levels or prototypes of gameplay", affirms Martín. The second was having committed design errors. "I told them that I can make mistakes because I'm not perfect, but what mistakes we've all made, because we're human," she tells us. Martin notes that the studio is still adjusting the processes after the growth experienced in recent years and that it means "not only managing projects and tasks, but also managing people" and adds: "I think Pendulo has a lot of potential and, although our working relationship ended abruptly, I really hope that everything goes very well for you. I would love to see how they grow.
Jumped into a big production at Nimble Giant Entertainment
As was becoming a tradition, at the end of that labor phase took a course, this time on Unreal, and he has spent a few months getting to know the Epic Games engine intensely. She now starts working for Nimble Giant Entertainment. He has applied what he has learned in all these years regarding all aspects: "This time I have negotiated the salary, anything or future promises are not worth it, either I have it now or I don't want to know. Everything that I have been living has served me as a lesson. When you have been in videogames for a few years, you have experienced many wars. My lead of Enigma, when I was going to go to Arkalis he told me that he had lived in the war and that from then on everything was going to be good. In benefits and salary I have been growing and now the consciousness of caring for the worker is beginning to be seen, his mental health and that he is happy although later you see everything".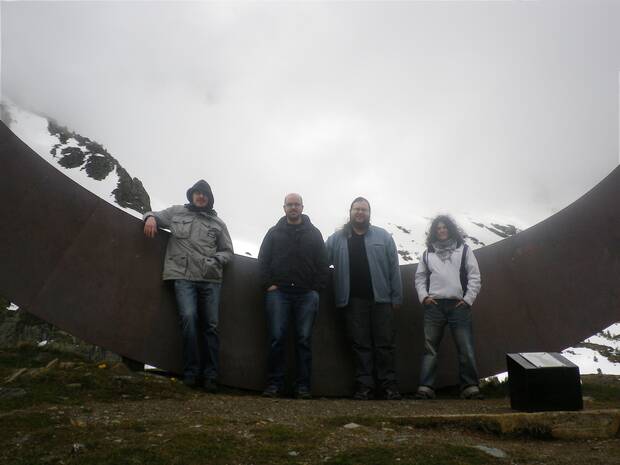 Nimble is an Argentine company that also has a studio in Sweden. Martin He now prefers to work remotely in a multinational company "where there is a clean mentality", he says, but he is clear about what he would do if he continued in Spain: "Barcelona is the hub of videogames in Spain, where you have to go to work, where the salaries are and there is work. Curiously, the capital, Madrid, for me, has become obsolete, with those companies that I already had, those bosses with archaic thinking and, above all, stagnant salaries and working conditions that have nothing to do with Barcelona," he says. Nimble has an office in Barcelona following an expansion after the Embracer group bought it through its subsidiary Saber Interactive.
The company was born in the 1990s and has developed games such as the real-time strategy series Kingdomthe game also of strategy Master of Orionhe shooter Quantum League or the MMO Champions of Regnum. Martín enters the strategy department for a large production. b>Among the many positions offered by the company there is a section for diversity since Nimble is increasing the hiring of women and non-binary people.
"I also liked that I've seen on LinkedIn that they've joined an academy and created 1,000 scholarships to help train people. I thought it was cool that they help people who may not have the means," says Martn, breaking a spear in favor of the workers junior that in the past, he says, they did not always receive the necessary training and to those who were assigned the tasks that others did not want "and always to test. There's a lot junior and few senior what is guiando in what is your future. In companies many times they hire a junior and they feel him and that he fights with life to learn, they are put in positions that do not correspond to them and without guidance. It's one of the reasons I want to be leadto find that time to mentor", he points out.
"In companies many times they hire a junior and they sit him down and fight with life to learn, they are put in positions that do not correspond to them and without guidance. It is one of the reasons why I want to be leadto find that time to mentor"
Martín says that he has found in the past that, when trying to work on mobile, they have told him that he did not have enough experience, and the same thing when trying to enter AAA games. Before getting the job at Nimble his candidacy came to be on the table to be lead in Avalanche Studios (Just Cause) after several interviews that, he explains, "instead of being very technical, they were aimed at seeing how you function as a team, how you lead, etc. In the end they told me that They didn't take me because I had no experience in AAA, which in the end is working with large teams. In the end they gave the position to someone who was already on the team, which I think is super good. My candidacies fall due to the lack of experience in AAA and perhaps they are companies that are dedicated to providing support. They also told me that I didn't know how to use Unreal, but they can't tell me anymore, and now I enter AAA, so I hope that at some point they stop telling me", concludes.
Virginia Martin in 5 questions
1 – What is your favorite genre?
To play, the graphic adventures, I would love to work on a graphic adventure and, if it were pixelated and such, better, but it is very difficult. For work, action and adventure is what I have enjoyed the most. The genre I've been chasing for years and haven't gotten is shooterbecause I love the systems that it has but the same thing happens to me, that they tell me that I have no experience in shooters yes, but I want to win it, it's the whiting that bites its tail.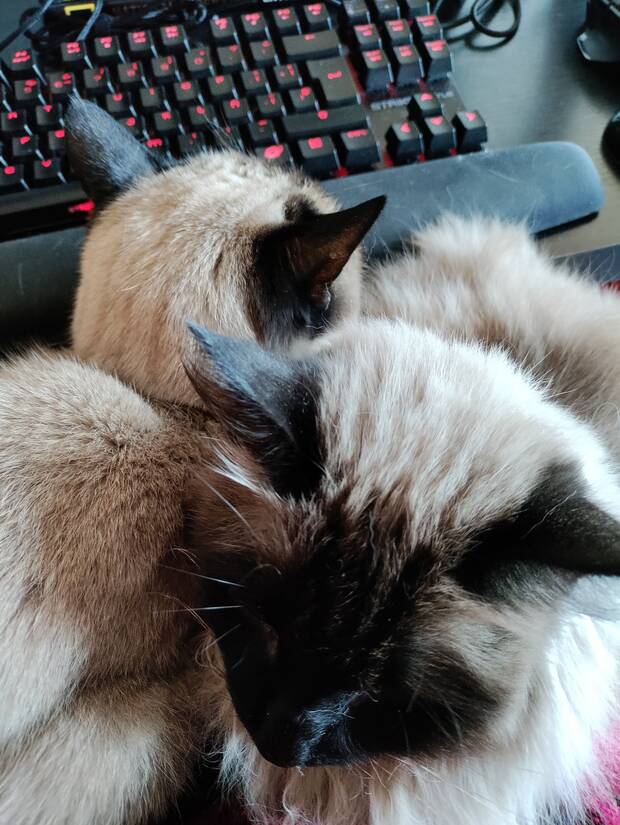 2 – Is there a video game designer who is your reference?
Not so much as a designer but because of the book that Scott Rogers wrote, Level Up. I thought the approach he made to video games and design was wonderful. And referring to the best, not so much for how it works but for i nspiration, Tatiana Delgado, is a woman, in the Spanish industry and is a benchmark, she inspires me. I have ever met her, I worked on Enigma, what happens is that she left and I came in, but sometimes she appeared there.
3 – With your years of experience, what would be your recommendation for someone who wants to be a video game designer?
Wow, this is not short. I imagine that what to do is very hackneyed jams. One thing we always said to the interns since I was at Enigma was to go work abroad because, and I know from other friends who have left Spain, there is an abyss. A friend told me: "You think you are senior in Spain and you come to work abroad and you are suddenly a junior. The very different way of working, of organization, of mentality is abysmal, you learn a lot abroad". My advice would be to try to go abroad to learn there and then come back here, because, although in the end the salaries may be lower, the quality of life is also better, prices are lower and there are more hours of sun, bars, socializing, etc.
4 – In which video game, series or studio would you love to work? Although you have answered it a little before
Indeed, in Quantic Dream. I watch their games and they all seem crazy to me. I follow you from Farenheit, that I love you see Detroit and it's wonderful. If I had been able to participate in one, I think I would Detroit. I would love any of these action/adventure games they make. I think they are now doing some competitive of mobile, the what? No idea or if they will ever see each other. And they are with the one of Star Wars and I only expect wonders from them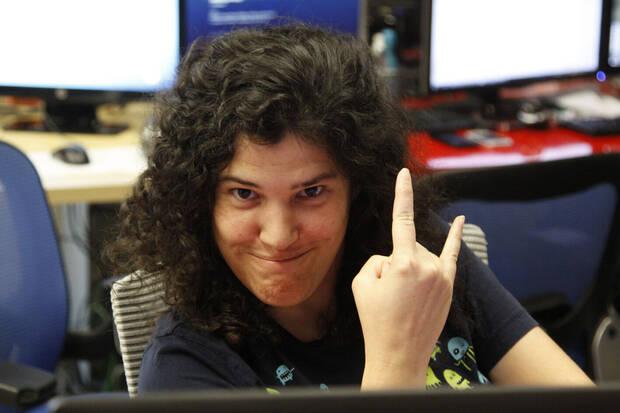 5- Who would you like us to interview?
Mercedes Serradilla. The first name that came to my head. She was a community manager for the PlayStation forums. We've been at a lot of PlayStation events. I have very good memories with her and in my opinion, she has an interesting story to tell from a point of view that is not development itself. It has nothing to do with it, but I worked in the visual effects department at The endless story.
Emma Bravo, from Wooga. I worked with her at Ubisoft. When she left Ubi she went to Germany, where she currently lives and works, and is doing quite well in that company. She is now an Art Director, she has worked mostly on mobile, and has seen video games evolve on that platform.
Alejandro Arque Gallardo, from Supermassive games, I met him briefly when I was jury for the BAFTA awards, and he was the one who told me that working abroad was a precipice of difference, that you leave Spain believing you senior and you find that you have so much to learn.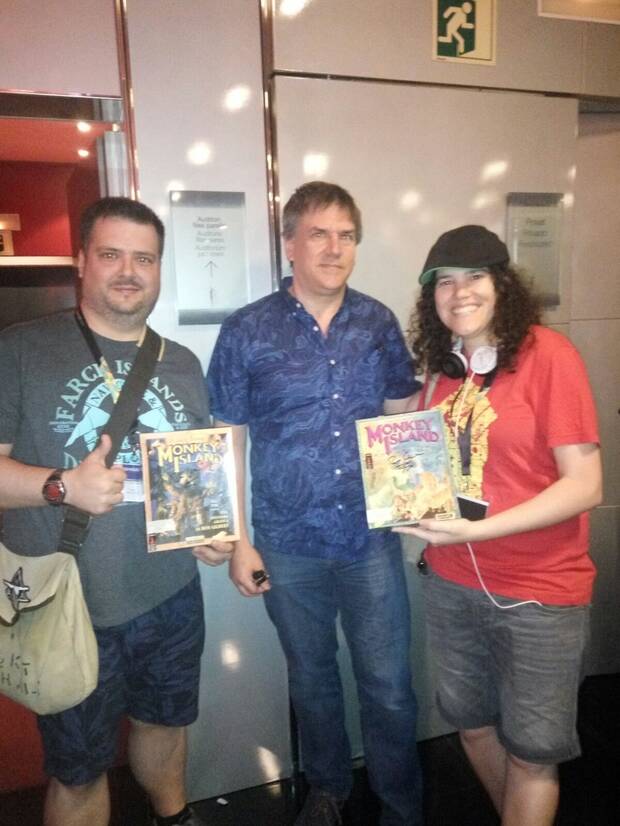 Rafael Jimnez, from Tequila. We met at Enigma. During that meeting where the producer made me empty, naming all my colleagues except me, this was the one who said, "but how is Virginia, who is a designer, going to stay out, if we are in pre-production and it is the most important phase of design ?".
I told you 4 names… But the truth is that I would like to add another, and it is yours. I would like to know more about you, about your evolution as a journalist, about how this project of interviewing people from the national scene in video games came about… I would like to know more about your point of view about video games and their professionals as a journalist, about everything that you have heard or seen in these years. The same is already written somewhere, but I would love this interview, like special interview number 100 of the series, or something like that. I would like to read a Sara Borondo by Sara Borondo. It will be wonderful.

Images: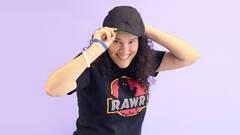 Other news about: