VIRGIN RIVER

"Virgin River" Season 3 leaves fans with one big question: Who is the father of Mel's baby? We'll tell you who is eligible.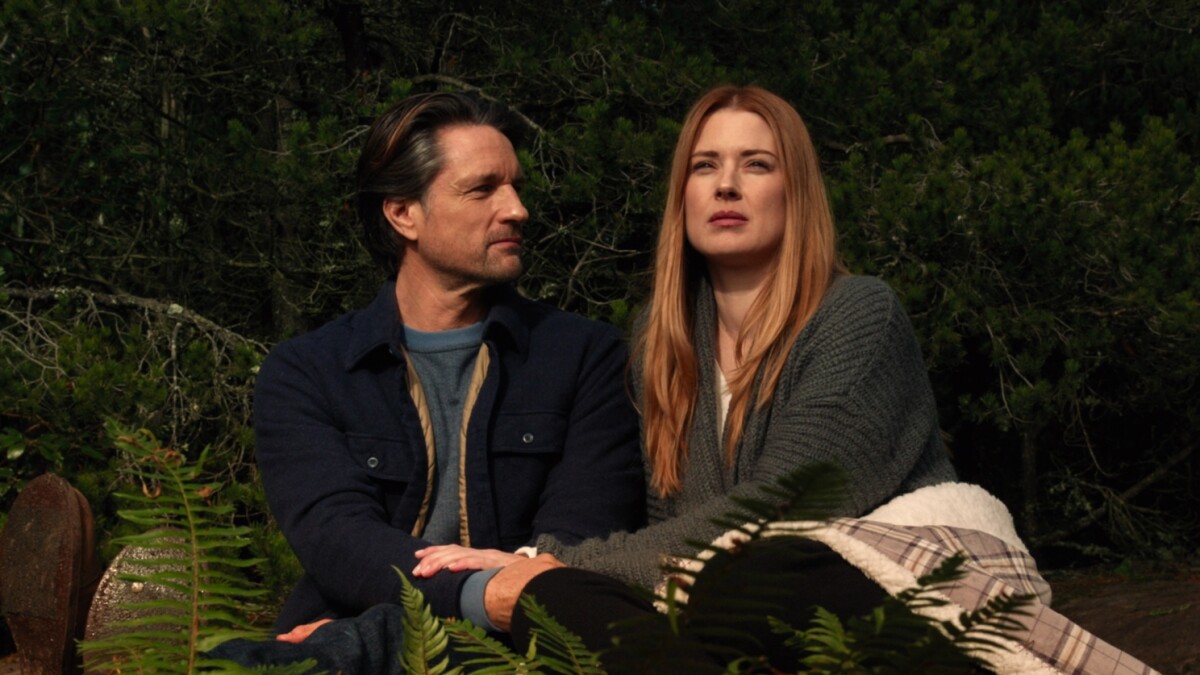 "Virgin River" season 3 ends with a big cliffhanger.
Mel is pregnant, but doesn't know who the father of her child is.
We'll tell you who is eligible.
In "Virgin River" season 3 on Netflix, one dramatic reveal follows another. But the most devastating thing is probably Mel's confession in the finale. Before he can propose to Jack, she tells Jack that she is pregnant. The catch: she doesn't know if Jack is the father.
Virgin River: is Mark the father of Mel's baby?

Jack and Mel talked about their future together a few episodes beforehand. Mel really wants to have a baby of his own, Jack does not feel ready for it when he is already expecting twins with Charmaine. This leads to the temporary separation of the two.
Mel seizes the chance and visits a fertility clinic, because she still has two embryos left from her attempted pregnancy with her deceased husband, Mark. At first it remains unclear whether she really had the embryos inserted, but after the final admission we have clarity.
Virgin River: is Jack the father of Mel's baby?

Many fans are already doubting that Mark could be the father of Mel's baby, because artificial insemination requires a lot of preparation and cannot simply be carried out spontaneously on a free weekend.
So it is still more likely that Jack is really the father. After all, he and Mel spent numerous romantic nights together. The question of paternity could only be a dramatic means to first bring the two apart and then back together.
How this misery is finally resolved, we find out in "Virgin River" Season 4. Until then, you can, however, pass the time with these series alternatives.
| | |
| --- | --- |
| Rate Virgin River | |
| Genre | Drama |
| First broadcast | 06.12.2019 |
| First broadcast in Germany | 06.12.2019 |
| Homepage | netflix.com |
| Other sources | |
| network | Netflix |
| production | Reel World Management |
| Seasons | |
This page was created with data from Amazon, Netflix, MagentaTV, Sky Online, iTunes, The Movie Database, Fanart.tv, Warner Home Entertainment, Sony Home Entertainment or the respective production studios and / or publishers. If you have any errors or problems, please use the contact form.