Sport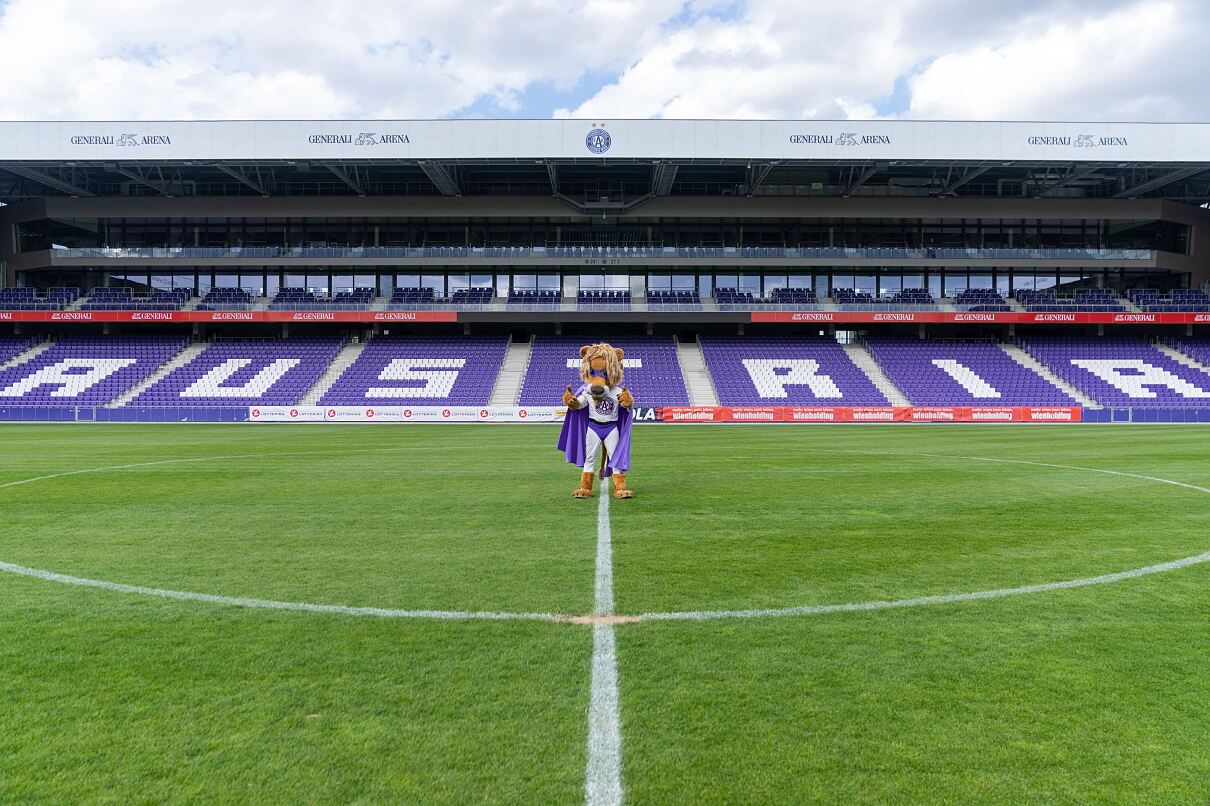 © Austria Vienna
On 11/19 the first VIOLA RUN takes place. Not only all running enthusiastic violets and favorites have the chance to Compete with the pros and collect as many kilometers as possible in 90 minutes. In three competitions, children and adults can achieve the goals they have set themselves. People with disabilities are also welcome to take part in the run. The aim of the run is to cultivate an open togetherness and to get the purple community moving. Five euros of the entry fee for each adult will be donated to a good cause.
On November 19, 2023, the Austria family will celebrate the premiere of a very special event around and in the Generali Arena. The VIOLA RUN takes place for the first time in violet history. The run according to the motto "Taking part is everything" should be a unique experience for all violets and favorites – whether small or big, whether young or young at heart – which makes the violet community stand even closer together. The winner is whoever achieves their own goals in 90 minutes.
Starting signal at the east forecourt
The starting shot will be fired in front of the East Stand. All participants first walk along the south stand, then behind the west and turn into the stadium at the north/west corner. There, all violets have the unique opportunity to experience our violet "living room" from the player's point of view. The route runs along the edge of the field along the west, north and east stands. Then the runners turn right in the north/east corner and aim for the finish line on the east forecourt.
Competitions for big & small
Our youngest make the start. At 9:00 a.m. the Super Leo Run starts for the 1-5 year olds (born 2017-2022), who run once around the field in the stadium.
At 9:20 a.m., the Leo Veilchen Run follows for children aged 6-10, who run the full distance over 1 kilometer.
At 9:40 a.m. the Special Violets Inclusion Run begins, during which people with disabilities do a warm-up run of 1 kilometer. The Inclusion Run is free and without registration or timekeeping!
In addition to the adult individual run (2×45 minutes, 15-minute break), which starts at 10:00 a.m. or 11:00 a.m., there will also be a team run ("chain of three"), for which the kilometers collected by three participants are added together.
The program at a glance
from 9:00 a.m.: supporting program with DJ, bouncy castle, goal shooting wall, gastro (east stand)
9:00 a.m.: Super Leo Kids Run
9:20 a.m.: Leo Violet Juniors Run
9:45 a.m.: Special Violet's Inclusion Run
10:00 a.m.: Viola Run 1st Half
11:00 a.m.: Viola Run 2nd Half
12:30 p.m.: Award ceremony in the east stand
Media info Austria Vienna
11.05.2023