Sport In 2008, Wales winger Mark Jones set the defense of the France team on fire. Julien Malzieu and Cédric Heymans had managed to stop him.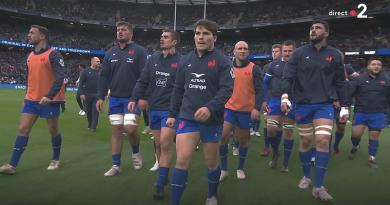 VIDEO. 6 Nations. They are all fans of this player from 15 de France (and it's not Antoine Dupont)The 15 of France impressed the oval planet by dominating England at Twickenham during the 4th day of the 6 Nations. A memorable success that will mark the spirits and that we will still talk about in twenty years or more. Will Wales suffer the same fate on Saturday? As it was difficult to predict the spanking inflicted on the English, we cannot advance any scenario for this last match of the Tournament. We leave that to Fabien Galthié who has undoubtedly imagined all the scenarios to prepare for this meeting as he likes to do before each match. The coach knows what his flock are capable of. But he also knows that Wales are not to be taken lightly. The Blues remain on four wins in a row of course. But before that, they had lost eight of their last ten games against this opponent. Is this the beginning of a new domination of France over Wales?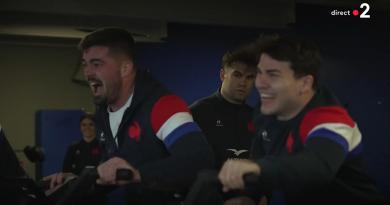 RUGBY. "We are late compared to what we hoped for", the France team not in the nails?Before this prosperous period of the 2010s, the 15th of France regularly won its matches against the Welsh. There were long series of victories like from 83 to 93. At the beginning of the century, the successes of the XV du Leek were also rare against the Blues. We remember that they came to win in 2001 in Saint-Denis in a spectacular match, 35 to 43, then in 2005 (18-24). Hopefully they won't be as inspired as they were then. Their only success at home during this period took place in 2008 in a close encounter until the hour mark. Then two tries from S.Williams (60th) and M.Williams (76th) made the difference. A meeting marked by the incredible race of winger Mark Jones in the 76th after an 80m race. Without a return from Julien Malzieu and Cédric Heymans, he would undoubtedly have scored one of the most beautiful tries in the history of Wales.