On the occasion of the meeting this Sunday afternoon, opposing the French team to Scotland, we can remember the old tricolor victories, including a magnificent one 20 years ago!
2003, a year that succeeded for the Blues against Scotland
Usually, the two European teams only face each other once a year, during the 6 Nations Tournament, and the friendly matches are primarily against nations from the southern hemisphere. However, in 2003, the Blues twice crossed paths with XV du Chardon, for two clear successes. Indeed, at the time, the band in Galthié had inflicted two fine corrections on the Scots, who had scored only 12 points in two games. The first meeting took place during the 6 Nations Tournament, on the second day of competition. Les Bleus had won 38 to 3, at the Stade de France, with 4 tries to 0, in a very warm atmosphere. Then, the XV du Chardon had once again suffered the law of France, during the 7th day of the group stages of the 2003 World Cup in Australia. That day, Fabien Pelous's teammates had won 51 to 9scoring 5 tries, including a double from Nicolas Brusque.
— Guinness Six Nations (@SixNationsRugby) February 23, 2023
A golden generation
But then, how is it that in the two matches of 2003, between these two neighboring nations, such a difference is possible? First of all, France had in its ranks true legends of French rugby such as Fabien Pelous (118 selections), Aurélien Rougerie (76 selections), Olivier Magne (89 selections), Raphaël Ibanez (98 selections) or even Fabien Galthié (64 selections). In addition, it was also the debut of promising Clément Poitrenaud, Imanol Harinordoquy and Vincent Clerc. To put it simply, this team had the experience, the solidity and the robustness embodied by warriors like Serge Betsen or Sylvain Marconnet, and the ardor of the minots who would later become inmates. Nevertheless, our Blues had lost in the semi-finals of the 2003 World Cup, against the England team, world champion, as well as against the All Blacks during the small final. This year, let's hope that France will seek a better place than fourth!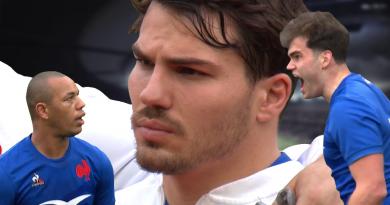 RUGBY. 6 Nations. The composition of the 15 of France for the match against Scotland: return of Haouas, Dumortier continues!