Sport The La Rochelle center Jonathan Danty will start against England on Saturday in the 6 Nations. A return that will do good in attack but also in defense of the Blues.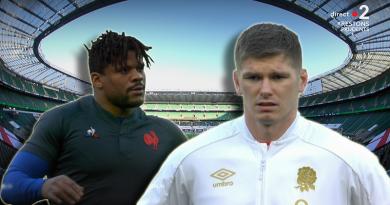 RUGBY. 6 Nations. How is the Crunch presented by the foreign press?
Predict the next matches of the Tournament
After two weeks of well-deserved rest, the players of the French team will return to battle this Saturday. And it's a very big piece of roast beef that awaits the Tricolores. The Blues have an appointment at Twickenham to challenge England. For information, France has not won in the lair of rugby since 2005, 18 years of scarcity. But we like to believe that this year is the right one for the Habs. The XV de la Rose is looking for the image of its new coach who continues to test six months before the World Cup. Opposite, his French counterpart is sure of his choices. At least when they are not dictated by injuries and suspensions. Injured at the start of the competition, the Rochelais Jonathan Danty made an express return to the scoresheet as a starter. A more than logical choice, even if it moves Moefana on the bench, as the center is important for the France team.
"His return is a godsend for this 15th from France", believes our editor. The Blues have certainly won two games, but they seem to lack aggressiveness. Their performances have not been as successful as in the past. "Danty's absence does not explain everything. Moefana has had some good games, but Danty has more experience, he's fresh and maybe playing the best rugby of his career. He is also more physical than the Bordelais. His return will restore momentum and bite to the French 3/4 line."One thing is certain, the Rochelais is ready to do battle. The tricolor coach confided this Thursday at a press conference that he was "hot", to use his words. Let's hope that the English will not dampen his ardor on Saturday.
---
Be responsible when you play. Gambling and games of chance can be dangerous: losses money, family conflicts, addiction… They are also strictly forbidden to minors. Find our advice on joueurs-info-service.fr(09 74 75 13 13 – non-surcharged call).