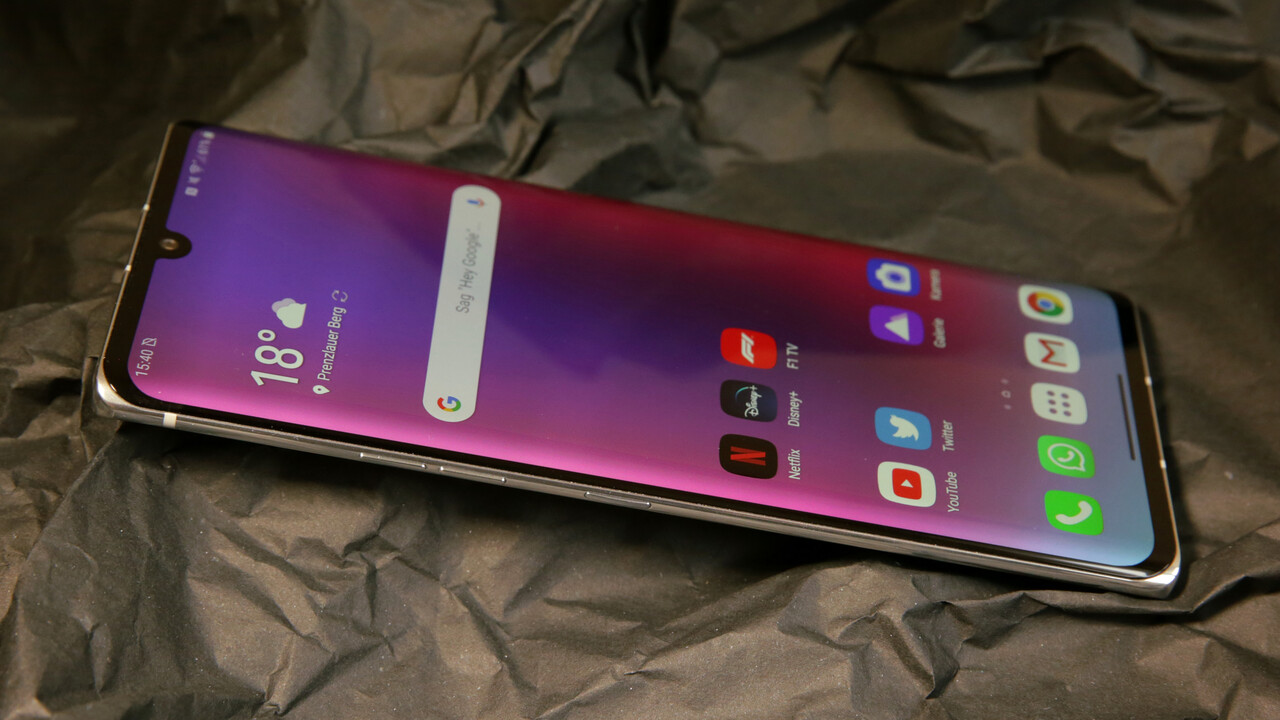 LG brings an LTE version of the Velvet (test), which is usually equipped with 5G, to the German market. The functions of the modem are not cut, but LG uses a completely different Qualcomm processor with the Snapdragon 845. The price is exactly € 100 lower at € 499.
Anyone who does not need the 5G support of the LG Velvet, which has been launched on the market, will now receive an alternative in the form of an LTE model. LG offers this at a non-binding price of 499 euros instead of 599 euros exclusively through the electronics retailers Media Markt and Saturn. It is already available online for pre-order, and from July 31 it should also be on the shelves of stationary retailers.
Snapdragon 845 instead of 765G
For the LTE model, LG did not artificially curtail the 5G capabilities of the Snapdragon 765G and, for example, limited the integrated Snapdragon X52 modem to a maximum of LTE via software, but instead relies on the Snapdragon 845 presented at the end of 2017, which comes from the 10LPP – Manufactured by Samsung.
While the Snapdragon 765G is a high-end system-on-a-chip, the Snapdragon 845 was a high-end chip for Android smartphones of the 2018 vintage. The CPU consists of 4 + 4 cores of the Kryo 385 generation, which are based on the ARM Cortex-A75 and Cortex-A55.
Significantly faster GPU in the LTE model
The CPU performance should be roughly comparable to the modern Snapdragon 765G, but the "old" chip has advantages in terms of GPU. Because the Adreno 630 of the Snapdragon 845 is still 50 to 70 percent faster in benchmarks than the Adreno 620 of the Snapdragon 765G. Despite the similar names (630 vs. 620), there is a larger gap between the Snapdragon 8xx and 7xx, especially in the GPU area. For players, the new Velvet is the better choice.
All other technical properties of the smartphone, in contrast to size and weight, are one on one with the 5G version of the Velvet.