In Washington, he is accused of blocking oil exports and ties with Russia
Khalifa Haftar

(Photo: Vladimir Astapkovich / RIA Novosti)

The US State Department has threatened sanctions against the commander of the Libyan National Army, Khalifa Haftar. According to the Wall Street Journal, the reason for this was reports that Russian mercenaries from the so-called "Wagner Group" acting on the side of the Libyan opposition occupied the city of Es Sidr in June and helped to block oil exports.
According to the newspaper, American military intelligence is investigating Haftar's ties with Russia. At the same time, the WSJ indicates that until now, the Donald Trump administration, which officially recognizes the central government in Tripoli, has considered the LNA commander as a possible ally in the fight against radical Islamists.
The Ministry of Foreign Affairs announced the promise of the PNS Libya to release the arrested two Russians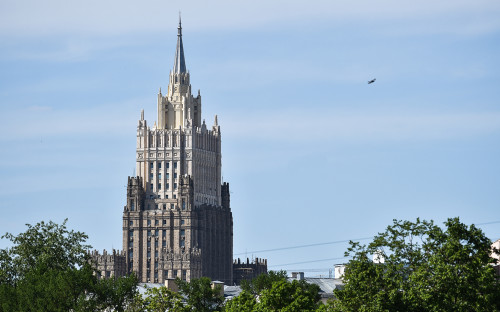 Earlier, the American embassy in Libya said on Twitter that "those who undermine the country's economy may fall under the sanctions." At the same time, the US diplomatic mission did not indicate who specifically they mean.
According to the WSJ, Haftar, who during the time of Muammar Gaddafi lived in the US state of Virginia and received American citizenship, still owns real estate in the United States, the total value of which is more than $ 500,000. It is assumed that the sanctions may also affect these assets. …
.