UMG Nashville has announced the signing of singer-songwriter Sam Williams, the grandson of the great country Hank Williams and the son of star Hank Jr.
A country talent in his own right, Sam Williams writes and performs in his own distinct style and strikingly honesty. It perpetuates the family tradition by debuts at the Grand Ole Opry in the fall of 2019.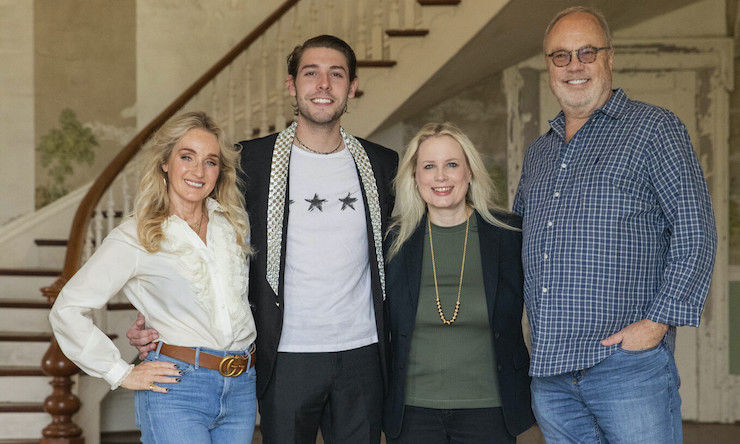 "We are very proud and delighted that Sam Williams is joining Universal Music Group," said Cindy Mabe, President of UMG Nashville. "Sam's talent is timeless and limitless. He has an amazing way of communicating and moving as if channeling feelings from another place; somewhere deep inside himself.
"His powerful and moving voice combines with his introspective storytelling to fully immerse you in Sam's own life and make you feel everything he feels," she continues. "He's such a special talent and I think Sam's music will help lead country music in its next evolution."
Williams' debut album Glasshouse Children is slated for release by the company later this summer. He has already shared a number of tracks that will be included in the set, such as "Shuteye", "Can't Fool Your Own Blood", "The World: Alone" and the most recent "10-4". He has received critical acclaim from American Songwriter, Billboard, NPR, The Tennessean, Rolling Stone, and other renowned publications.
In April, Williams made his national television debut in The Late Show with Stephen Colbert performing "Can't Fool You Own Blood," which won a standing ovation. "There is a lot of pain etched in my DNA," Williams said of his lineage. "But pain can be a beautiful thing if you know how to deal with it." Before devoting himself to music, he studied business at university.
"To be honest, I avoided making music for a long time," he said. "It was never forced on me, which made it easier for me," he explains, "but as a kid, more than anything, I just wanted to be normal, so I was really hesitant to take this route. "
Précommandez Glasshouse Children.