"They provided a microwave trailer, the temperature in the room was 50 degrees"
The resettlement of Ukrainian refugees from Bulgarian resorts is a scandal.
On Tuesday, eight buses of refugees arrived from Bulgarian resorts in Elhovo, where people were housed in metal houses they called "microwaves." According to the settlers, it is hot outside, the temperature in their "apartment" reaches 50 degrees. Of the products, people were provided with sandwiches and water. There was not enough food for everyone. People beg to be taken back to the sea, at least to provide an abandoned sanatorium or a children's camp.
One of the refugees spoke about the situation.
Bulgaria can no longer provide refugees with decent living conditions. Now hundreds of Ukrainians are being evicted from private hotels and taken to refugee accommodation centers.
The city of Elhovo, where the Ukrainians were taken, is located 125 km from the Black Sea. The border with Turkey is 20 km away. On Tuesday, eight buses with refugees from the southern coast of the Black Sea were brought here.
It is planned to relocate about 500 people here.
– Those refugees who have money rented housing themselves. But hundreds of others relied on the Bulgarian authorities, says refugee Ekaterina. – We understood that we would have to move, but we did not think that we would be provided with such terrible conditions.
According to rumors, normal sanatoriums refused to accommodate Ukrainians, the state offered to pay extra for us only 10 leva (340 rubles). It doesn't benefit anyone.
When we found out that they wanted to move us to Elhovo, they raised a fuss. Then the organizers of the move offered us to sign a document stating that we were refusing to be resettled. But in case of refusal, we will be able to rely only on our own strength, there will be no more free accommodation. And among us are families with children, the elderly, the disabled. We don't have money to rent a house. I had to agree to move.
We got to Elhovo for six hours. When they saw the metal trailers where they should live, the people were indignant. Many refused to get off the buses. It felt like being in a concentration camp. The area where the houses are located is surrounded by a fence with barbed wire. According to rumors, illegal refugees are brought here, because the border is nearby.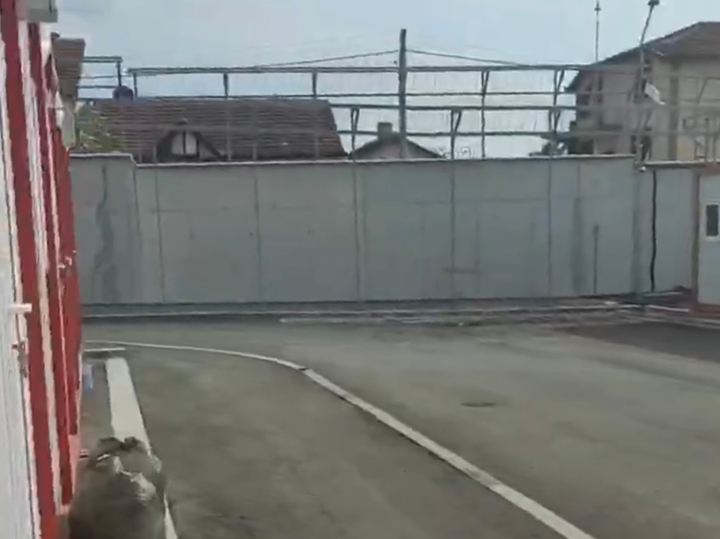 People were shouting: take us back. The children were crying. But no one reacted.
As a result, the refugees had no choice but to accept. Refugee trailers stand on the bare hot asphalt in the open sun. During the day they heat up. It felt like it was fifty degrees in the room. It's like we're in a microwave. Windows don't help. The tiny room has two bunk beds and a locker with a folding table. Toilets and showers outside.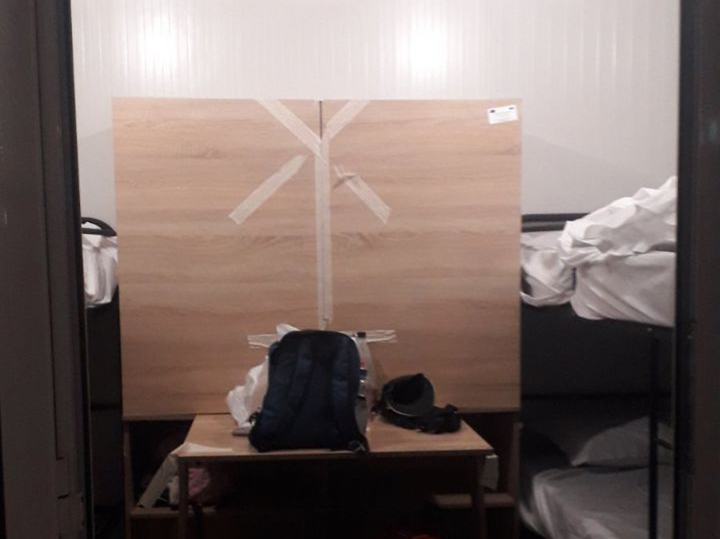 There is not a single tree on the street, there is no shade, there is nowhere to hide from the sun.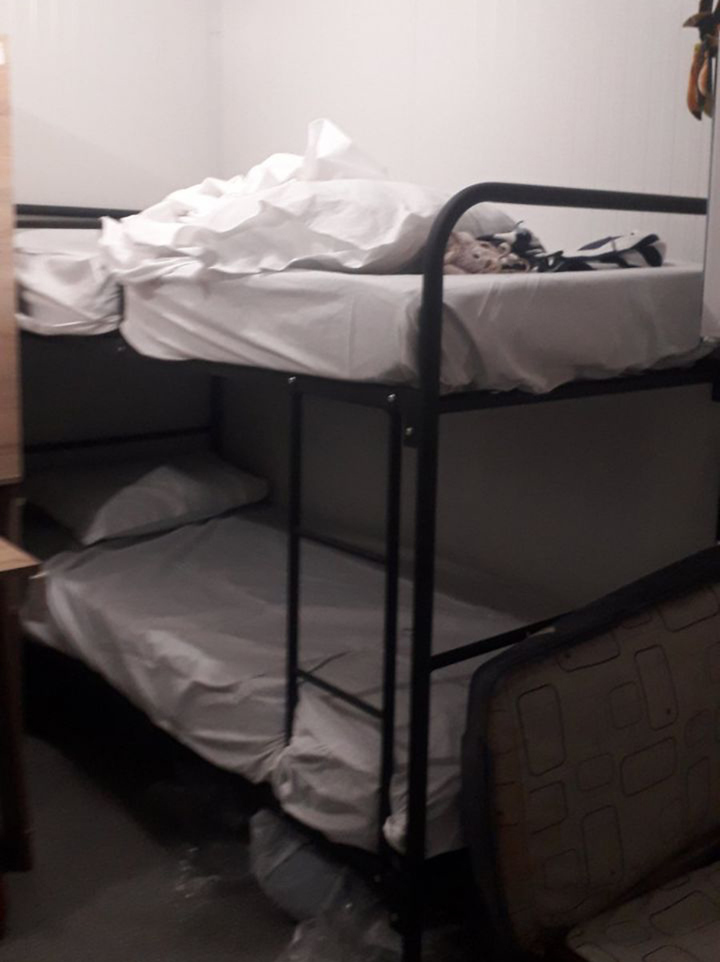 We are reassured that this is temporary accommodation for 2-5 days, then we will be taken to hotels. But, according to our information, there is no agreement with the hotels. And, apparently, in Elhovo prepared thoroughly. Most likely, we will be left in the camp for three months, until the end of the holiday season.
On the day of arrival we were not really fed. They gave me sandwiches and water. But not everyone got it. People were invited to walk to the nearest store by themselves and buy something.
We will demand that we be taken away from here to another base.
Newspaper headline:
"Microwave trailer, temperature 50 degrees"