Giving a message regarding the new operation planned in Syria, Minister Hulusi Akar emphasized that our heroic soldiers are ready for any task.
President Recep Tayyip Erdoğan had given new operation signals against the treacherous terrorists sheltering in northern Syria in the past few days.
The last statement about the operation came from the Minister of National Defense Hulusi Akar.
Minister Hulusi Akar, who went to the United Arab Emirates (UAE) after 15 years to make official contacts, reminded that the Turkish Armed Forces (TAF) has successfully carried out the Euphrates Shield, Olive Branch, Peace Spring and Peace Shield operations since 2016.
"Our sole purpose is to ensure safety"
Minister Hulusi Akar, who said that the only purpose of these activities is to provide security, gave the following statements:
"There was a 'terror corridor' that was wanted to be created there. We stated that we would not allow these, and that these were extremely inconvenient and dangerous initiatives for the security of our country. If we had not intervened in these, we would have been struggling with much more difficult conditions. We are of the same mind yesterday and today. Therefore, I would like to express once again that we will not allow terrorist activities here for the security of our country and our nation. I want everyone to know that our Armed Forces are determined, determined and capable in this regard.
Hulusi Akar: TAF is ready for any mission ViDEO

"TAF is ready for any mission"
The Turkish Armed Forces is ready to perform any task with its personnel, equipment, weapons and equipment, and with its superior morale, motivation and experience. He is determined, determined and capable in this regard."
"We do not accept the existence of terrorism in Syria"
Emphasizing that there is no difference between PKK and YPG, Akar continued as follows:
"Even though we have stated this many times, unfortunately we see that some still insist on not understanding it. We say this over and over again. In our meetings with our interlocutors, we have revealed in detail, with all concrete evidence, that the PKK is the YPG, and the YPG is the PKK. This is now recognized by everyone. "We expect everyone to understand this issue and our position. We do not accept the existence of terrorists in the south of our country or in the north of Syria in any way. We will continue our fight against terrorism with determination, no matter who is behind the terrorists."
"Our struggle will continue until the end"
Akar stated that Turkey respects the borders, territorial integrity and sovereignty rights of all its neighbors, especially Syria and Iraq, "Due to the current situation, we see that we have to make some interventions to protect and watch over our country. We expect this to be understood by everyone. We will continue our struggle until the last terrorist is neutralized." said.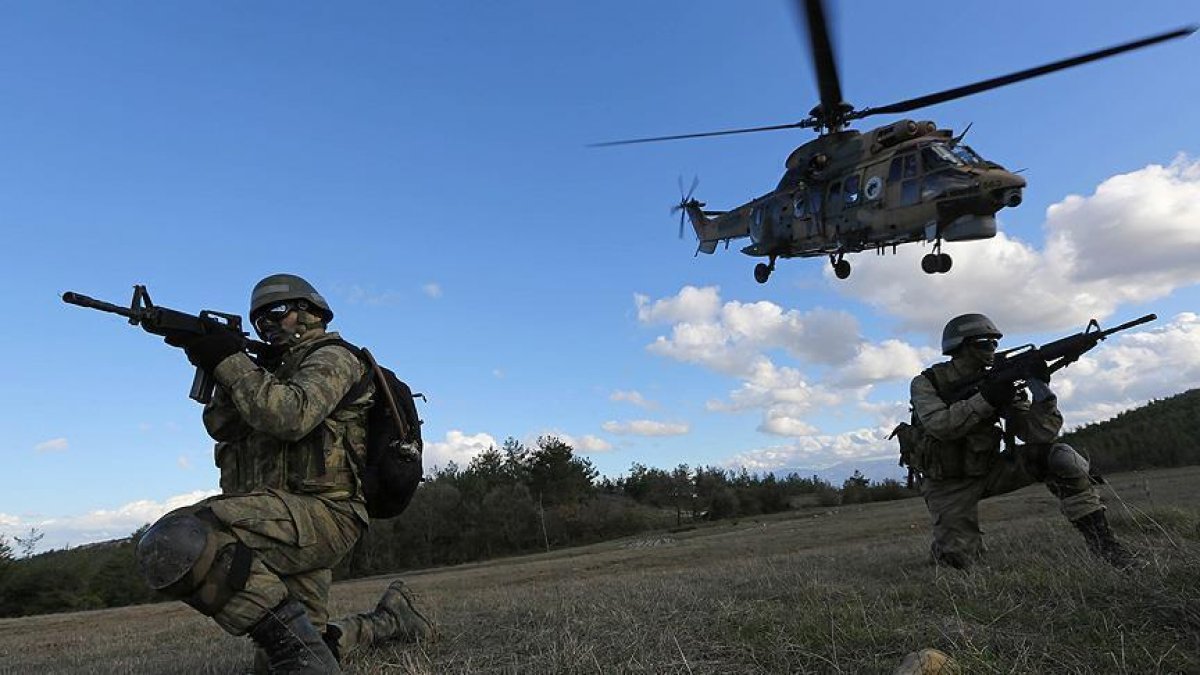 "The power of the TAF is in the middle"
Regarding the allegations that terrorists dug tunnels in northern Syria against a possible operation, as they did before, Akar said, "We know what we have done in the fight against terrorism. On the one hand, the personnel, training, experience, knowledge and morale motivation of the Turkish Armed Forces, on the other hand, it is well-known that it is equipped with the highest technology weapons and equipment. That's why everyone should look at what we are doing, not what the terrorists are doing." he said.
"Our target is terrorists"
Akar also stated that the only target of the TAF is terrorists, according to the news of AA. "Let no one mislead the event. Our only target is terrorists. For us, there is no ethnic, religious or sectarian distinction between terrorism and terrorists. Terrorists are terrorists. Kurds and Arabs are our brothers. Some are deliberately trying to mislead with mischief and mischief. Some of them are still trying to mislead with ulterior motives, some still with ignorance. They are confusing this. Our only target is terrorists. PKK/YPG are terrorists." made a statement.