---
It's been over a decade since 'TRON: Legacy' premiered, but after years of delaysit seems that Disney is finally moving forward with 'TRON: Ares', title already announced by mistake by Jared Leto.
Although no deal has been finalized yet, 'Deadline' ensures that Joachim Rønning is in very advanced talks to direct the third chapter of the expected trilogy, which will be starring Jared Leto.
This work would mark Rønning's fourth collaboration with Disney, after having directed 'Maleficent: Mistress of Evil', 'Pirates of the Caribbean: Salazar's Revenge' and 'Young Woman and the Sea', his new film starring Daisy Ridley.
After the success of 'TRON' (1982), one of the best science fiction movies in history, and 'TRON: Legacy' (2010) -both starring Jeff Bridges-, 'TRON 3' was confirmed in 2015 before it was released. to be canceled a few months later, to receive the green light again in 2017, the year in which it seemed that 'TRON 3' would go ahead with Jared Leto as the protagonist.
Since then, the film has been in the background. Leto was first attached to the project in 2017 before confirming his involvement in 2020, while Garth Davis had previously been tapped to direct TRON 3.
However, it seems that the ball is now officially rolling, as production is scheduled to begin this August in Vancouver, Canada. No further details about the plot and cast have been announced yet.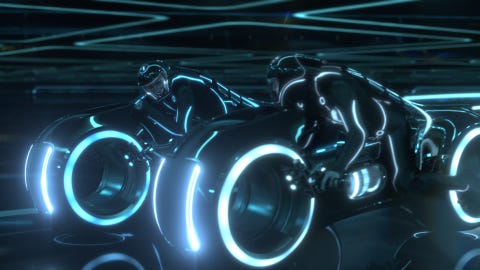 Disney
'TRON 3' is not the only Disney project Leto is working on. Last year it was announced that the 'Morbius' star had joined the upcoming 'Haunted Mansion' reboot.
The film will follow a young mother named Gabbie (Rosario Dawson) and her son (Chase Dillon) as they decide to move to New Orleans for a better life. However, they soon discover that their stately new home is also home to some paranormal activity.
In addition to Leto, Dawson, and Dillon, the reboot's cast includes Owen Wilson, LaKeith Stanfield, Tiffany Haddish, Danny DeVito, and Jamie Lee Curtis.
Iona RowanIona Rowan is Digital Spy's Content Production Intern.