Sport While several players will be out of contract at the end of the 2022-2023 Top 14 season, the clubs have already started the battle for signatures!
Sport Toulouse Stadium
Highly visible since the start of the season, Dimitri Delibes should, according to information from the Team, extend with the Toulouse club. A time announced on the side of La Rochelle, the Blagnac nugget has finally made its decision, and it will be to stay in the Pink City. Arrived in 2018 at Stade Toulousain, Delibes rose one by one through the ranks until settling as a starter, with the professional team. Indeed, since the start of the season, the center or winger has participated in 14 games, including 11 as a starter. His (very) good performances even allowed him to be called up by the staff of the XV of France for the November tour. With Danty's long-term absence, Delibes could then wear the blue tunic sooner than expected.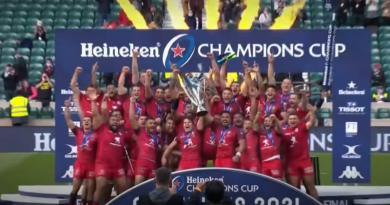 TRANSFER. Top 14. A former coach of Stade Toulousain to Lyon?
Sport Montpellier
ENzo Forletta, French champion last season, is about to extend! Indeed, still according to information from the Teamthe left prop is set to sign a contract that would tie him to his club for three more seasons. A senior player in this team, he is also a leader in the locker room and Philippe Saint-André and his staff naturally wanted to keep him. This season, Forletta is once again a driving force behind the MHR, because since the start of the season, he has participated in 15 games, for 11 starts. Moreover, the latter is in international form, and delivered a high-level performance against Racing 92 this weekend. If his good performances are linked, Forletta could then find the jersey of the XV of France, he who had tasted the national team twice against Australia in 2021.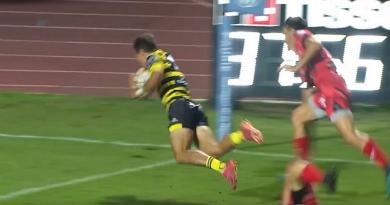 RUGBY. TRANSFER. Top 14. Alexandre De Nardi to Montpellier after signing Elliott Stooke?
Sport BRIEF
Nevers hooker Issam Hamel will no longer play for Nevers next season. Indeed, on the strength of its very good matches since the start of the season, CA Brive decided to enlist the 25-year-old player. If nothing is official yet, everything seems tied up in the discussions between the club and the player. Last season, Hamel stood out for his overflowing activity on the pitch and his impressive try total! Indeed, he had scored 11 tries, for 19 starts, which represented the best total of his team. The hooker of Nevers had already briefly known the Top 14, on the side of Racing 92, where he had played a few minutes during the 2019/2020 season. It's a good pickaxe for Brive who wants to strengthen in front.