The new generation of Toyota Yaris, developed from TNGA architecture, was presented in October of last year during the Tokyo Auto Show. Its sales in different regions of the world will start shortly, but Latin America and some Asian countries will have to wait. Instead, Toyota extends the life cycle of the current Yaris with another facelift for him model 2021.
The third update to this generation of the Toyota Yaris is focused on design only and is being presented, for the time being, only with sedan bodywork – the hatchback will be announced later. The changes are concentrated in the front, where we will find a redesign of the fascia with more aggressive features, grille touches and new headlights.
Beyond the redesigned front end and new wheel games, the Toyota Yaris 2021 it will remain as we know it. Inside there are no changes. It maintains the simple design of the dashboard and the possibility of mounting infotainment with a 7-inch touch screen.
In its home market, the new Yaris Sedan – also known as Vios – it can equip LED headlights, reversing camera, smart key, paddle shifters, six airbags and electronic stability control. We still don't know if the update for Mexico you will receive more equipment or keep the current configuration.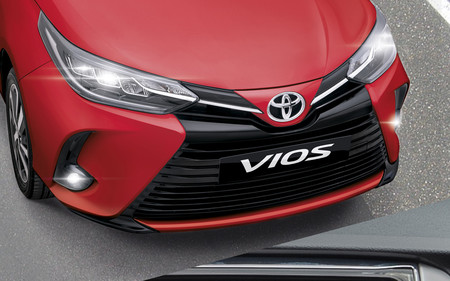 Mechanically there is no news either. He Yaris Sedan 2021 bet on the reliable 1.5-liter engine 107 hp and 104 pound-feet, associated with a five-speed manual transmission or a continuously variable automatic transmission (CVT).
The redesign is already on sale in some South Asian markets, suggesting that will come to Mexico in the coming months, once the stock of 2020 units is finished, most certainly before the end of the year. Its price range should remain very similar to the current model, which ranges from 235,300 to 287,000 pesos.