Race director Marion Rousse has said there are no current plans to add further stages to the Tour de France Femmes avec Zwift, but the organiser will reconsider "when the time comes".
The event, the first of its kind since the 1980s, made its debut on the women's WorldTour calendar last July with an inaugural eight-stage edition. It will be held again this year, remaining at eight days.
"We certainly don't want to expand too quickly," Rousse told Cycling Weekly. "There were women's Tours de France before us, and since we're a new edition, it means that what came before didn't work out.
"I want the race to still exist in 100 years' time, and not shut down in a few years."
For Rousse, the most important thing is that the current Tour de France Femmes grows sustainably. "We want to develop at the same rate as women's cycling, and for the moment, with just the second edition of the race, it's difficult to add more stages," she said. "The rosters of the WorldTour and Continental teams aren't yet big enough to do a, let's say, 15-day or three-week race."
Women's WorldTour squads tend to count around 15 riders, making them half the size of the equivalent men's rosters. This season's calendar has brought new challenges for the teams, with an increase of almost 20 race days, up to 86 across 30 WorldTour events.
"We have to take it little by little," Rousse stressed. "We're not closing the door on any possibilities. Of course, when the time comes, we'll add more stages if we can."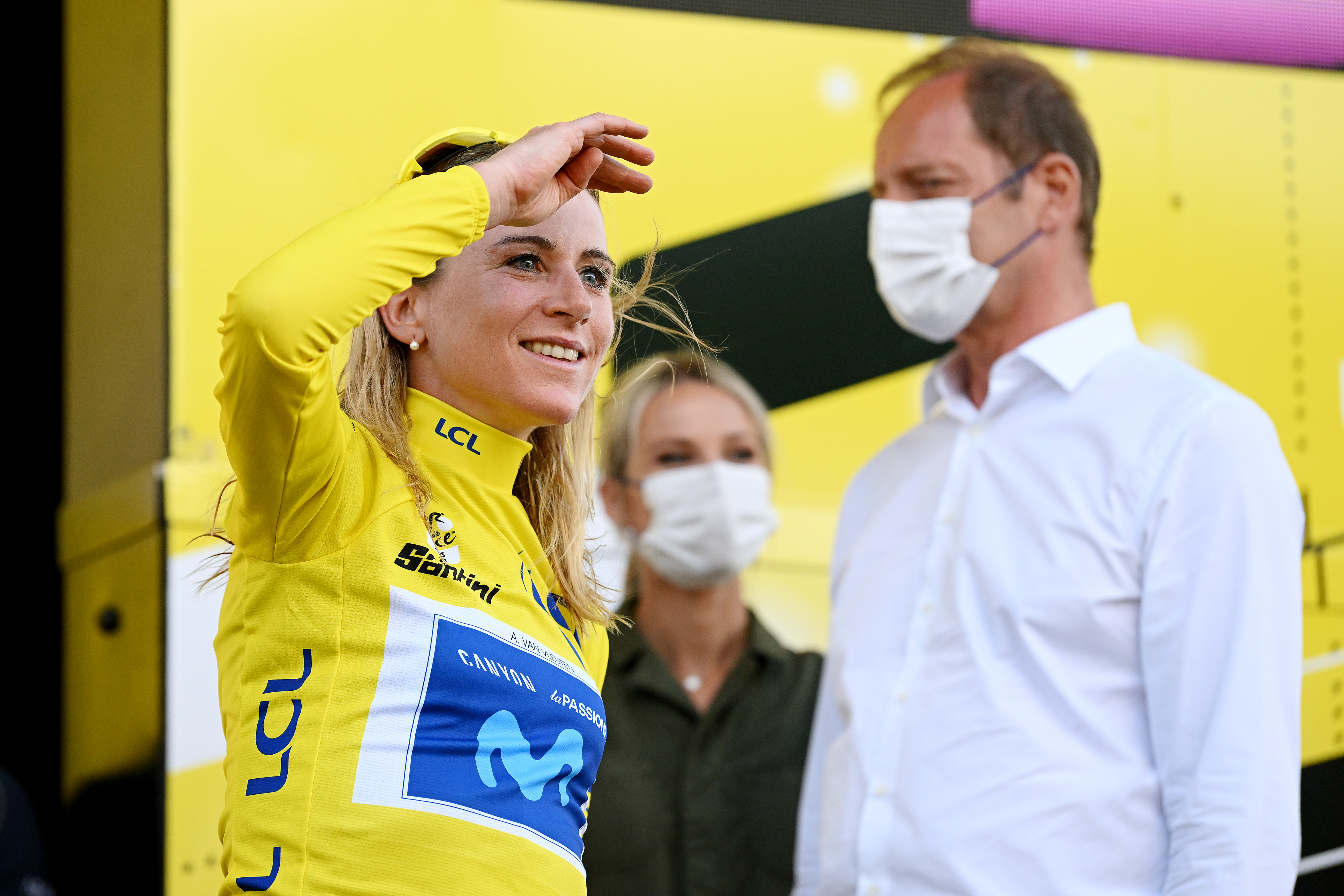 Crucially, the Frenchwoman said, the signs are positive for the race's growth. Reflecting on last year's edition, won by Movistar's Annemiek van Vleuten, she explained that feedback was "very positive" and that it had been a "great success".
"I saw so many people at the roadside, all having fun, holding signs for the riders. There were loads of people watching at home, too," the race director said. "I saw a real Tour de France, a fourth week of racing in July."
This fourth week element is key for Rousse and the race organisers at ASO. "It's important that the race comes straight after the men's," she explained. "In people's minds, the Tour de France is in July, and they want to see bike racing in July. It helps amplify the race, too, with the media reminding people during the men's Tour de France that the women's race will follow."
This year's edition will start in Clermont-Ferrand on 23 July, the same day the men's race ends. For the first time, it will feature a summit finish at altitude, in the form of the Col du Tourmalet, and an individual time trial, which will mark the finale in Pau.
"We've kept all the same ingredients that made last year so successful," Rousse said. "It's going to be an incredible race. It's difficult to predict what will happen on each stage, because they're all far from straightforward. I'm expecting plenty of surprises."
Asked which stage she's most looking forward to, the Frenchwoman cited the penultimate day in the Pyrenees. "With a summit finish on the Tourmalet, and the Col d'Aspin just before, it's a proper high mountains stage. It'll inscribe the Tour de France Femmes avec Zwift even further into the sport's history."