Skarbrand the Outcast is a legendary commander of the Khorne and is featured in Total War: Warhammer 3 (from 42,38 at buy) be playable.
Creative Assembly und Games Workshop: "The greatest kingdom in the realm of Chaos is that of Khorne – the god of battle, the blood god, the skull collector. Skarbrand was once the greatest of all the demons of Khorne. His own pride brought him down and made him out of the Service of the blood god and banished from the realm of chaos. Plagued by its decline for all eternity, it now roams the realms of mortals and immortals, filled with a restless anger that no one can stop. "
Skarbrand is said to be the most powerful hand-to-hand fighter to ever grace the battlefields of Total War: Warhammer. His twin texts (murder and manslaughter) increase his damage with each kill, while "Roar of Endless Rage" allows him to unleash a conflagration. In addition, he has the passive ability to "riot" weak-willed enemies in order to prevent them from fleeing.
The demons of Khorne are the embodiment of their patron god and love to shed blood. They loathe the use of magic and prefer to rush towards the enemy at high speed, then unleash their melee attacks. The longer these warriors are in the fray, the more combat bonuses are unlocked and the more skillfully they fight.
Last updated video: Enter the World of Khorne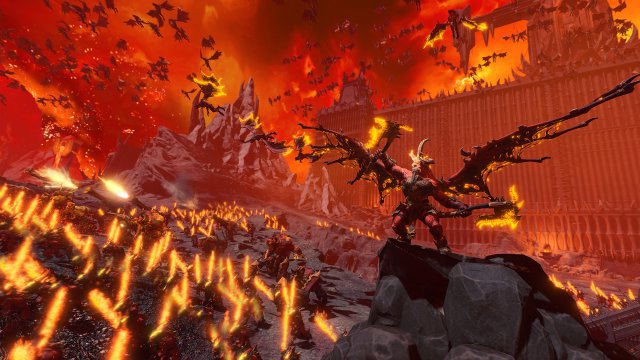 Screenshot – Total War: Warhammer 3 (PC)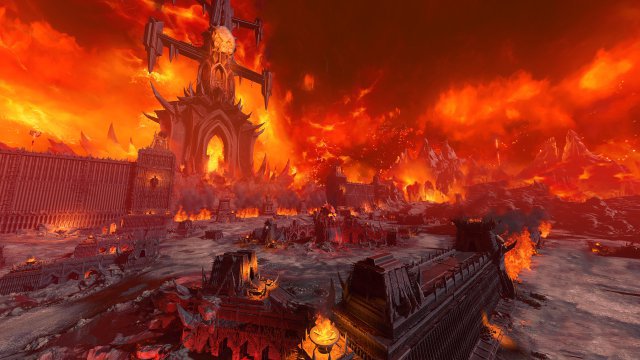 Screenshot – Total War: Warhammer 3 (PC)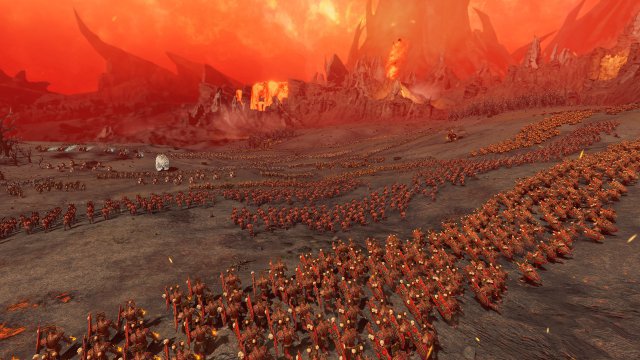 Screenshot – Total War: Warhammer 3 (PC)
.