The Japanese storage group Toshiba wants to revolutionize the hard drive market. With the new microwave process, HDDs should be able to carry more than 30 TB of data.
the essentials in brief
Toshiba has long been one of the driving forces in memory development.
The group's latest project is intended to enable unimaginable storage sizes.
Thanks to a "MAS-MAMR" process, HDDs with more than 30 TB should not be a problem.
Anyone who buys a top-of-the-range hard drive today will probably get a few terabytes of storage, almost in the two-digit range. For the Japanese memory manufacturer Toshiba, however, this is by no means the highest of feelings. A media release now talks about HDDs with capacities of 30 terabytes and even more. A new process had to be developed for this.
More than 30 TB according to Toshiba "No problem"
To achieve these numbers, the way the HDD works had to be re-imagined. The result is called "MAS-MAMR", which stands for "Microwave Assisted Switching Microwave Assisted Magnetic Recording". Summarized as simply as possible, the recording of data is supported here by microwaves.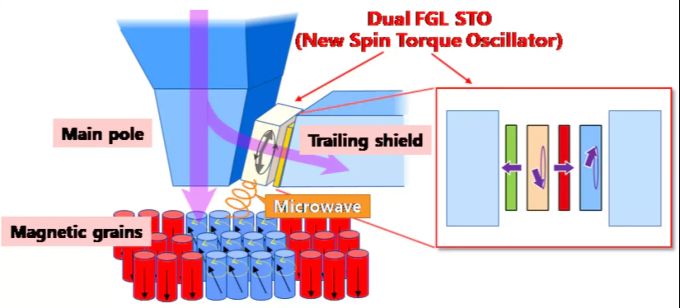 Ultimately, this technique results in data being recorded much more compactly and effectively. The hard drive therefore has a much higher data density.
According to Rainer Kaese, Senior Manager at Toshiba, the limits have not even been reached. Even with a further increase in performance, he sees "no obstacles". A previous 16 TB hard drive could be expanded to a full 48 TB with the new technology.
More on the subject:
Data

---
.