Sport The former opener of the XV of France Camille Lopez is having an excellent season with Aviron Bayonnais. Can he dream of a return to the France team?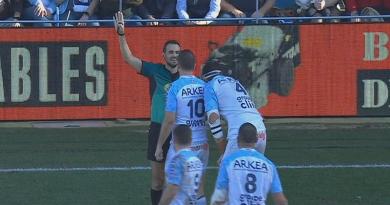 VIDEO. Top 14. With experience, Camille Lopez tries to coax the referee with trickeryAt almost 34, Camille Lopez is having an excellent season with Aviron Bayonnais. He confided this week to Sud-Ouest that she was one of the best of his career, with in particular 2017 when he won the Brennus with Clermont and found the France team. Blues with whom he has not played since the 2019 World Cup in Japan. He has not announced the end of his international career. But it is not part of the plans of Fabien Galthié and his staff who, as soon as they took office, launched young people for the 2023 World Cup in France. It was therefore done naturally, believes the opener, and it is undoubtedly logical. It was the end of a cycle and the new coach needed fresh players to be able to mold them. Nevertheless, he would be ready to hand over the tricolor jersey without any problem. "If they call me, I'm sure I'm going, but it would take a bus accident and a plane accident for that to happen!"The former ASM player is aware that there is a lot of competition and a lot of talent in this position. Besides Romain Ntamack and Matthieu Jalibert, who shares the number 10 jersey, Hastoy, Berdeu are generally called up. "The list is as long as your arm. No no, it's not for me anymore. I have done my time."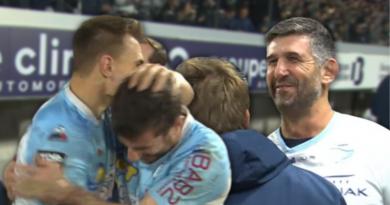 TOP 14. RUGBY. Should Bayonne definitely stop presenting itself as a candidate for maintenance?And it's all good for Bayonne, which can count on its experience in all matches (or almost) when other clubs are deprived of key elements. Carried by excellent teammates who do the job in front, but also behind, he does not see himself as the providential man. "We are nothing without others. In my position, I am there to help them, guide them, lead the game." Put in good conditions and in confidence, he has rarely had a bad game this season. There are only a handful of games left to validate the main objective, namely maintaining (which is very good), before why not experience final phases where it will simply be a bonus. A 2022/2023 exercise which could well be a turning point in the history of the club and allow it to build over time. The leaders have already begun to prepare for the future with very solid recruitment.
TOP 14. TRANSFER. Direction Rowing Bayonnais for the gunner of the Wallabies?