Sport
The Premier League is renowned for its staggering salaries. Giants like Manchester United, Chelsea, Liverpool and Manchester City do not hesitate to spend colossal sums to attract the best players.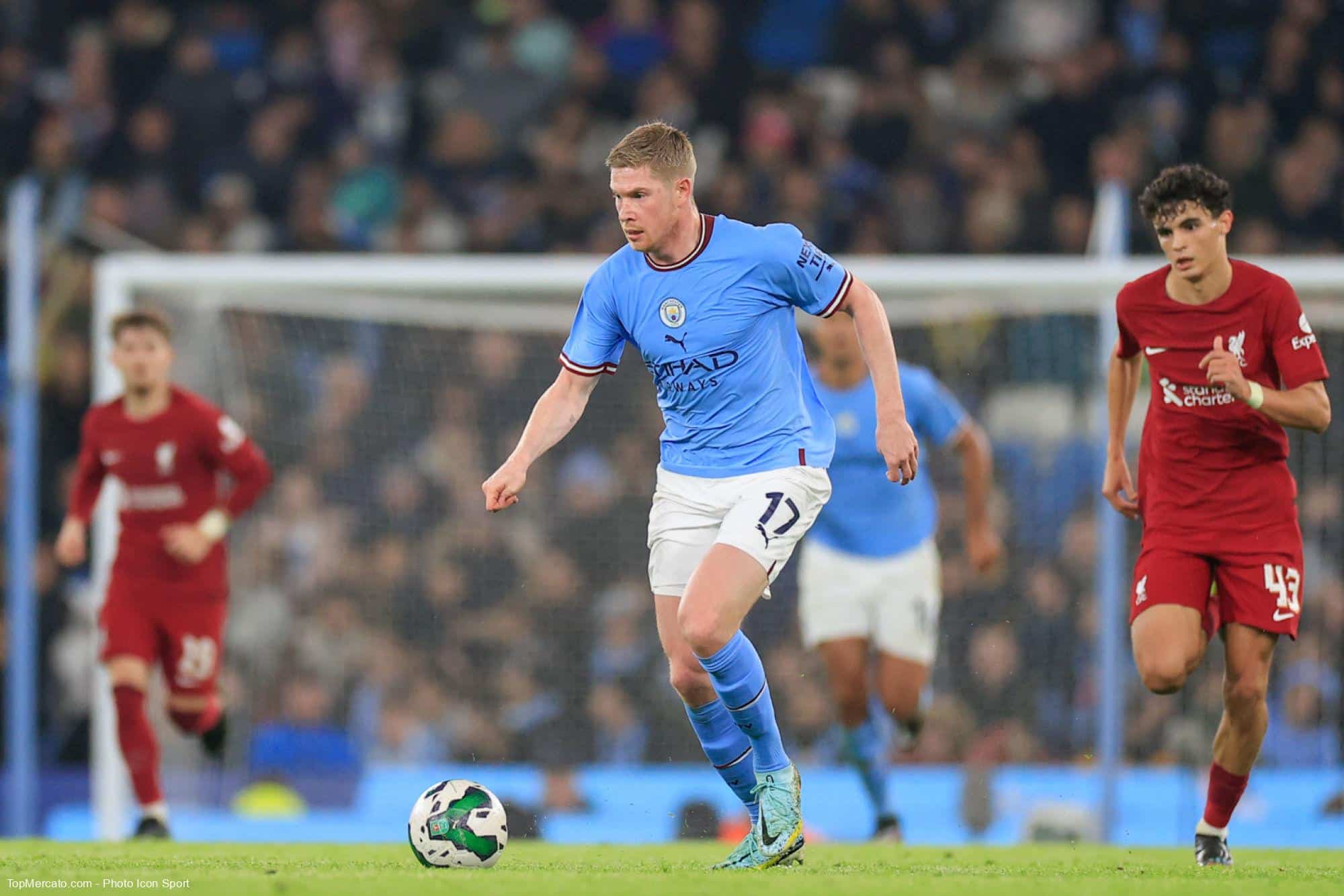 By using the site Spotter, Team Talk established the top 10 highest weekly wages in the English league. Here is the ranking.
Sport 1- Kevin De Bruyne – €475,000
Kevin De Bruyne is the highest paid footballer in the Premier League since the departure of Cristiano Ronaldo. The Manchester City midfielder was voted the league's best player in 2021-22 and finished 3rd in the 2022 Ballon d'Or standings.
Sport 2- Erling Haaland – €445,000
Manchester City signed Erling Haaland for 60 million euros. The Norwegian caused a sensation with 28 goals and 5 assists in 26 games. He could receive up to 1 million euros per week thanks to bonuses…
Sport 3- David de Gea – €445,000
Considered one of Manchester United's best goalkeepers since the Ferguson era, de Gea is under contract until the end of the season. He might have to take a pay cut to stay.
Sport 4- Mohamed Salah – 415 000 €
Mohamed Salah extended with Liverpool and became the highest paid player in club history. He does not disappoint and remains one of the Premier League's top scorers.
Sport 5- Jadon Sancho – 415 000 €
Transferred for 86 million euros from Borussia Dortmund to Manchester United, Jadon Sancho is struggling to regain his Bundesliga level. He has yet to convince Red Devils coach Erik ten Hag.
Sport 6- Raphael Varane – €402,000
Leaving Real Madrid for Manchester United, Raphaël Varane doubled his salary. Despite a first season marked by injuries, he forms a promising duo in central defense with Lisandro Martinez.
Sport 7- Raheem Sterling – 385 000 €
After seven seasons at Manchester City, Raheem Sterling joined Chelsea for 56 million euros. His performances are mixed, with 7 goals and 3 assists in 26 games in all competitions.
Sport 8- Jack Grealish – 355 000 €
Transferred for 118 million euros from Aston Villa to Manchester City, Jack Grealish has become the most expensive British footballer in history. After a lackluster first season, he has regained his best level.
Sport 9- Casemiro – €355,000
European champion with Real Madrid, Casemiro surprised by joining Manchester United, who did not participate in the Champions League. The Brazilian claimed that money was not his main motivation, which some journalists seem to doubt.
Sport 10- Kalidou Koulibaly – €350,000
After eight years spent in Naples, this central defender joins Chelsea for 39 million euros. Despite a difficult start in England, Kalidou Koulibaly remains one of the best in his position.