The interests of the United States are not those of our country and of Europe. Paolo Liguori points the finger at President Joe Biden and his attempts to "rekindle" the conflict, says the journalist on Friday 29 April in Stasera Italia. And he urges the Italian government to speak clearly to citizens, saying that we are at war with all our shoes on: "We are co-belligerents".
In the transmission conducted by Barabara Palombelli on Rete 4 we talk about the increasingly dramatic flood that the conflict in Ukraine is taking. "Whenever it is said that a solution must be found on a side that is not that of the aggressor, which I repeat is Putin, but that of Biden, reasons for the war are rekindled", argues Liguori. "I no longer think it's a mistake," explains the reporter.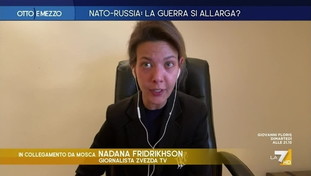 "I'm not making it a question of political alignments, but of European and also national interests – explains Liguori – It's time to talk about our war, because no one told us". In fact, the government "has forgotten to communicate to the Italians that we are at war, it is not that we have to wait for the world war, we are already at war". The reason is simple, for Liguori the sending of arms to the government of Voldymyr Zelensky makes him "participant and co-belligerent" and the heavy repercussions are also economic. "It is a war that is doing harm to Europe and to individual countries such as Italy", he concludes.