Steam has just added a new feature to its distribution service. Although it may seem discreet at first glance, it is actually very useful for certain types of games, and has long been expected among gamers.
Steam and its many features
Launched in 2003, the Steam app has established itself as a true community hub and essential video game distribution platform for PC gamers. With more than 30,000 games available, the service has a large database, far ahead of the Epic Games launcher.
To improve its service and the user experience of players, Steam regularly updates, removes or adds certain features. Some time ago we also compiled a ranking of 12 of them very practically. For example, let's talk about Play together remotelyone of Steam's most underrated, yet remarkable features (it allows a user who purchases a game to authorize up to three others to enjoy it).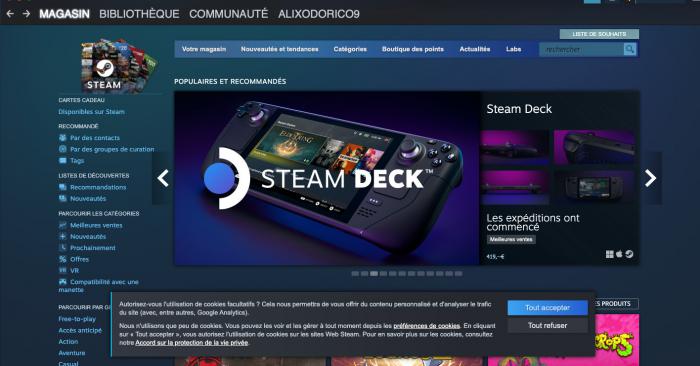 A long awaited feature among gamers
Today let's talk about a more recently integrated functionality and if it seems harmless at first glance, in fact it turns out eagerly awaited by gamers. In addition to its usefulness, especially for free-to-play games. it is adding the blue button"add to library" for free games and DLCs. A non-negligible optimization when we knew itYou had to download it before adding it to your list.
On the other hand, this functionality is also interesting sincethis prevents certain DLCs or add-ons from automatically launching certain gamesespecially on older machines. Monster Hunter: World is an example of this, with its free content such as additional emotion packs or hairstyles.

While more and more free games and offers appear on Steam, here is a welcome feature, yet one that seemed obvious. Following this, many players scoffed on the fact that it took almost 20 years for Steam to integrate it.
However, the impact on players' consumption can be changed. Add a free game or DLC directly to your library encourages more discovery, and therefore playability. The opportunity to discover and enjoy certain content of which we did not suspect the interest before.