On the 13th the company of smartphones focused on the gaming segment has announced the arrival of its latest model, the Black Shark 4S Pro. A model that has already revealed the details of its design thanks to its latest teasers.
A model that has not physically undergone changes in terms of the layout of its keypads or frames. But in which the company has modified its rear appearance with a more modern design.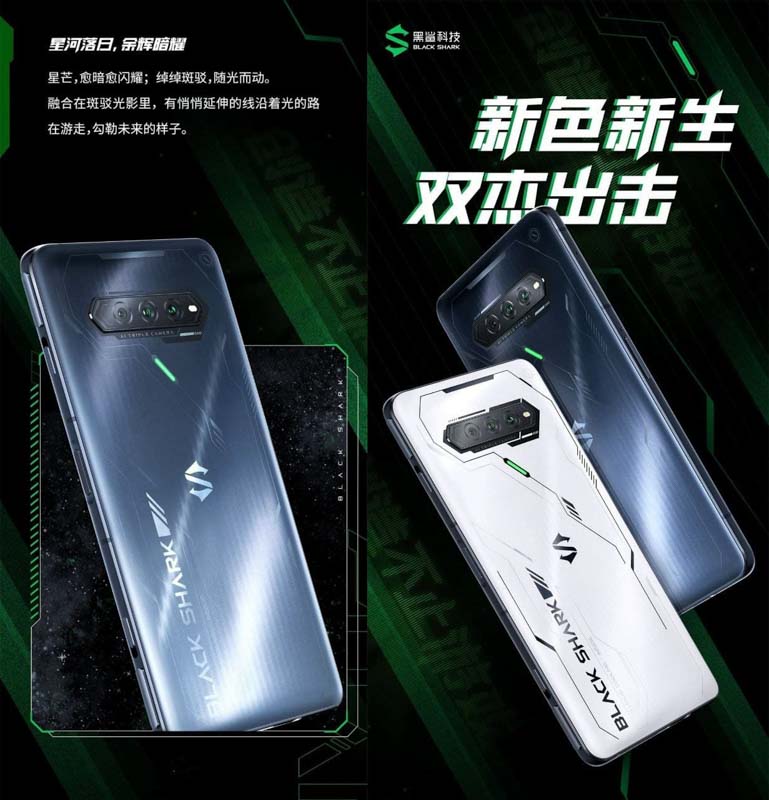 What do we know about the Black Shark 4S Pro?
The improved version of its flagship flagship, the Black Shark 4 Pro, will arrive, according to the latest rumors, with a collar OLED with 144Hz refresh rate.
And as usual in these intermediate versions, Black Shark has incorporated the latest processor developed by Qualcomm focused on the high-end, the Snapdragon 888 Plus. An overclocked version of the 888 with which the company will seek to return to the top of the ranking de Antutu.
But that's not all, as we have seen in the recently presented Xiaomi 11T Pro, this new Black Shark 4S Pro will improve its carrying capacity. Specifically it will be capable of reaching 120W fast charging to recharge the 4,500 mAh of its battery.
>> Stay up to date with offers and news on our Telegram channel <<


Stay up to date with all the news and offers from your favorite brand at our Telegram channel. If you are thinking of acquiring a new product of the brand and you have doubts, you can consult our group on Telegram O Facebook with a community in continuous growth.
And of course you can find us in the rest of RRSS: Facebook, Instagram O Twitter.
Are you a fan of photography? Share your best snapshots in our photography group.