The 18-year-old thief, who was determined to have stolen the handbags of the tourists by pickpocketing, was caught. The thief, who came out of the police station waving, was arrested and sent to prison.
An investigation has been launched against the theft network that stole the bags of tourists in Istanbul.
The police, by examining the security camera footage, first identified the suspect's description and then his identity.
They watch the moment they eat
It was determined that Beril GK (18), who was walking around with her accomplice in the footage, chose tourists as their victims, who hung their arm bags on the chair they were sitting on while eating.
Those moments are on camera
In the images that were reflected on the cameras, it was seen that the suspects entering a restaurant were looking for tourists by exploring and leaving when they could not find them.
The police detained Beril GK in Bakırköy during the operation they carried out.
Thief who stole tourists' bags in Istanbul caught VIDEO
11 criminal records released
The suspect's transactions were made in the theft bureau chief.
It turned out that the suspect had 11 previous criminal records.
3 tourists' bags were stolen
It was determined that the suspect was the perpetrator of the theft of the bags of 3 tourists in Fatih, Beyoğlu and Sarıyer.
The suspect, whose procedures were completed by the police, was transferred to the courthouse.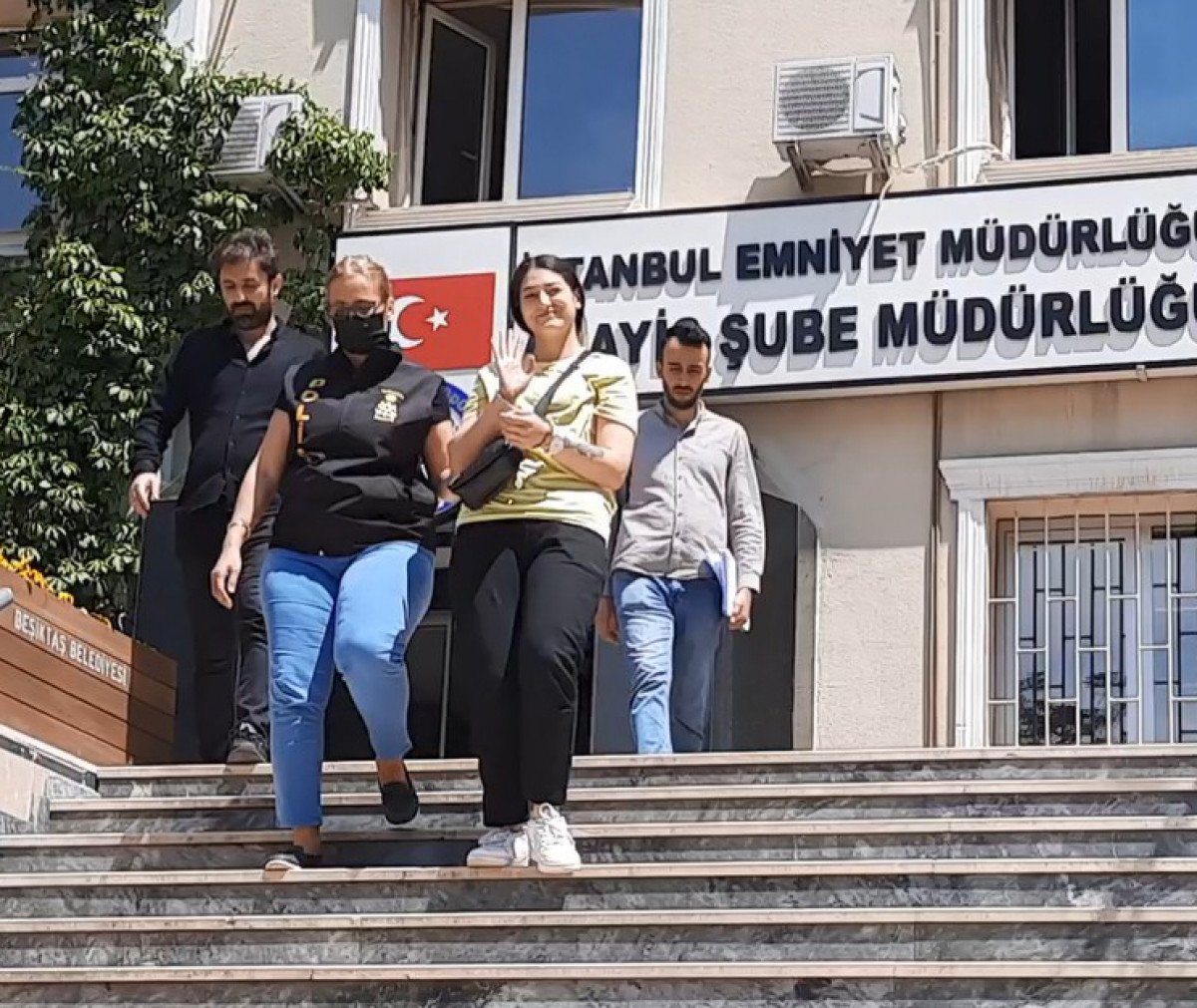 He went to prison waving
Beril GK, who attracted attention with his relaxed demeanor, was arrested in the courthouse he went to while waving and sent to prison.
Searching for accomplice
According to the news of DHA, the police continue to work to catch Beril GK's accomplice.