The Joy-Con drift It is one of the main problems that Nintendo Switch users have had to face. This problem that affects more players than it might seem causes the camera or character of a video game to move in random directions even when we do not touch the joystick of the controller and, despite the fact that Nintendo has been trying to solve the problem since 2021 in the new models of your hybrid console, if your system has been affected by the drift it is likely that this Hall Joystick by Gulikit be of help to you.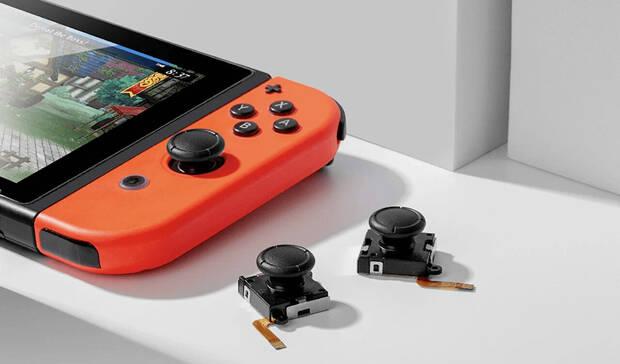 Gulikit is an accessories company that has created a joystick for the Nintendo Switch controllers that, according to those responsible for it, has been specifically designed to prevent the occurrence of drift. through this link Directly to the product page you can review its main features and its price, which is currently close to the 26 euros no shipping costs.
Gulikit claims that the installation is "easy and hassle-free", although the replacement joystick is for repairs only and recommends that users have advanced repair knowledge before purchasing their product to fix their console. As we can see from the Amazon reviews, the replacement joystick seems to do the job and supposedly works flawlessly.
Caractersticas del Hall Joystick
These are some of the product features:
perfect replacement.
Patented frame design.
Patented energy efficient technology provides only 50% joystick power of the original carbon film for more energy savings.
Non-contact mechanism detection hall, wear-free, anti-drift and durable.
High precision response, no joystick vibration problem.
Easy to change.