Singer and actress Natalya Sturm picked up the omicron strain of coronavirus from a friend in the United States. The artist warns subscribers about the danger and calls for tougher measures against those who come from abroad.
Photo: @nataliashturm@nataliashturm
On January 11, Natalya Shturm shared a photo on Instagram. The singer signed that she was ill and suspected that she had an omicron.
"I got sick. I suspect I have an omicron. Infected from an American citizen. An acquaintance of mine flew in from Miami. He said that he was vaccinated with Pfazer, otherwise I would not agree to meet. I was also vaccinated with a two-phase Sputnik, so I took off my mask. "
Natalia also spoke about the first signs of the disease.
"After the rest I went up to his room, he was very upset with his own affairs, he talked to me about his problems for a long time, held my hand, I calmed him down. And then suddenly I felt like I had an allergy attack – suddenly a severe runny nose started and I began to sneeze continuously. He was after the flight and I insisted that he fall asleep. A runny nose began to wear me down – I decided that I was allergic to the carpeted floor of the room, this could be due to dust mites. I woke him up and he walked me home. "
In addition, the singer is plagued by other symptoms.
"For the fourth day I have not left the house. Symptoms: continuous sneezing, severe runny nose (one nostril), a feeling that the virus is in a certain place and tickles the mucous membrane. I drank antihistamines for two days to make sure it is NOT an allergy! "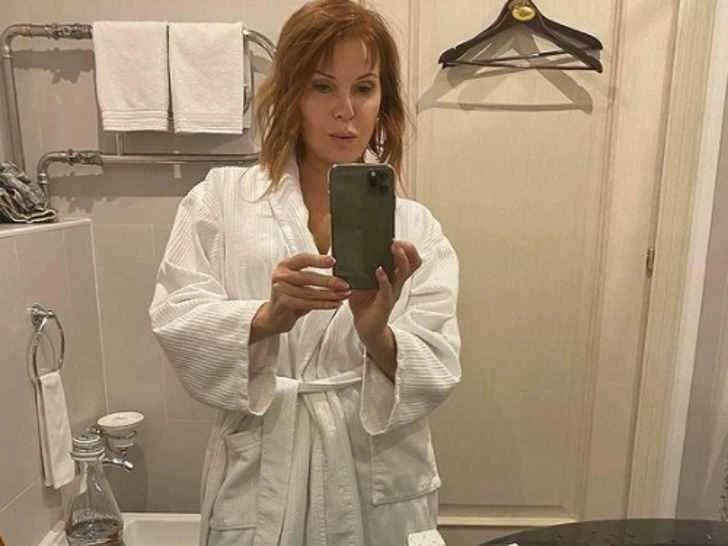 The singer also warned fans that seeing friends from overseas can be dangerous right now.
"I wrote to a friend from America – and it turned out in their family now everyone is sick with the virus with absolutely the same symptoms, and even with pain in the heart. And I have colitis, although I never complained of my heart. It looks like an epidemic in America.
Conclusion: do not meet with those who have recently arrived from abroad. The girls write that in Courchevel, too, everyone recharged from each other with the New virus. Take care of yourself – this is a real infection that is transmitted simply from communication. "
The singer also believes that it is necessary to engage in disease prevention.
"I think that it is necessary to tighten measures against those who come from abroad and who do not pass the PCR test immediately upon arrival. They bring the infection to our country, spread it, such an irresponsible attitude towards the health of others. Ugh on you! "