(Motorsport-Total.com) – The winning streak of Superbike record world champion Jonathan Rea (Kawasaki) could come to an end after six consecutive titles this year. Two events are still pending and Rea is currently 24 points behind.
Toprak Razgatlioglu's vehicle control is unique, according to Scott Redding
Zoom
Yamaha rider Toprak Razgatlioglu is currently leading the championship and has the chance to make a preliminary decision at the weekend in Argentina. Ducati driver Scott Redding still has outsider chances as third place in the World Championship, but with 54 points behind he is dependent on the bad luck of the two World Championship contenders.
Redding has been critical of the Razgatlioglus driving style several times (more information). But the pure talent of the Turk inspires him. "Toprak and Jonathan both have an incredible talent. Toprak has a different kind of talent. We have never seen this kind of talent in motorsport before," marveled the Ducati driver in an exclusive conversation with 'Motorsport-Total. com '.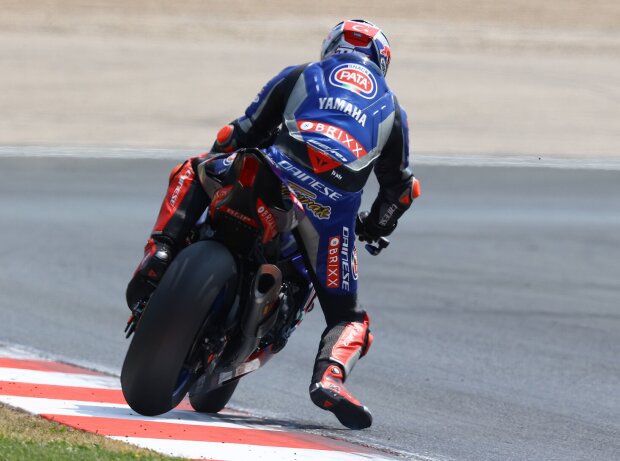 © Motorsport Images
Spectacular: Toprak Razgatlioglu's driving style is particularly impressive when braking Zoom
"It's because of his past because he's a stuntman. It's normal for him to ride a bike," notes Redding.
"It's normal for us other riders too. But there is a difference. We have got used to the fact that the rear wheel loses contact with the ground for a few meters. With Toprak, the rear wheel is in the air longer than it is on the ground," he jokes Briton.
"It looks spectacular. You need very good control of the bike and a great feeling," said Redding, who realized that world champion Jonathan Rea had to adapt to keep up with Razgatlioglu.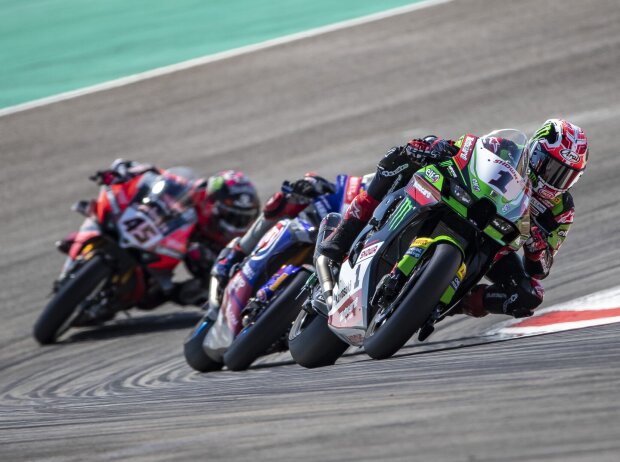 © Kawasaki
Jonathan Rea, Toprak Razgatlioglu and Scott Redding are making the WSBK season 2021 exciting Zoom
"Jonathan had to adapt his technique. He's also very talented. He can do things with the bike that not many other riders can do. But he has to change his style," says Redding, adding: "That is difficult for older drivers, but Jonathan mastered this challenge. "
"You can tell when you watch him. Then it becomes clear that he understands exactly what he is doing and how he had to change himself in order to achieve his goal," reports Redding, who moved from Ducati to BMW at the end of the season will switch.