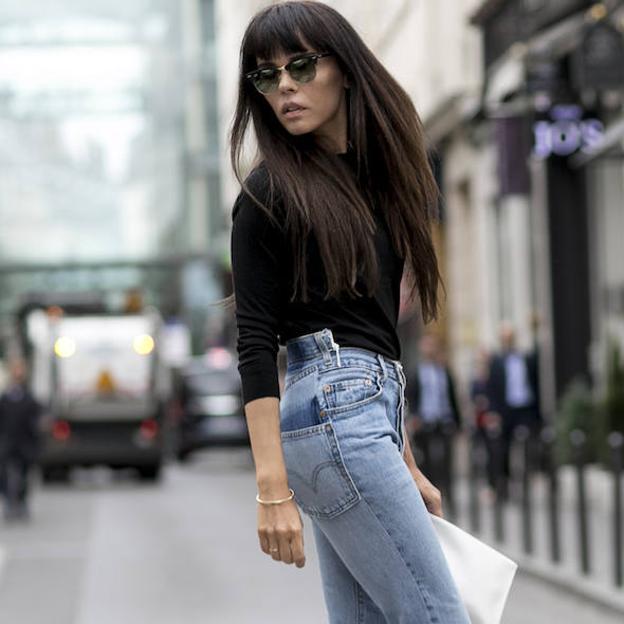 Influencer with smooth hair / LAUNCHMETRICS SPOTLIGHT
Heat tools have become an essential part of the daily hair routine. Many use them every day, if it is not the dryer when they get out of the shower, they are the best hair straighteners to show off a beautiful hairstyle or a drying brush that controls frizz. This makes the hair suffer a lot and that is why the use of thermal protector for hair from Mercadona It is highly recommended to prevent it from weakening. Yes, deliplus has proven multiple times that its hair and skin care products are very worthwhile.
For this reason, many users have launched to try its formula to reduce as much as possible the damage caused by using blow dryers and other styling utensils with high temperatures. Because, to get incredible benefits, it is not necessary to spend a lot of money and it is demonstrated by the success of supermarket products like this one. If you want to try it, we will show you everything that Mercadona's heat protector for hair can do for your hair, how it works and the tricks to use it correctly.
What is
The thermal protector for hair Term Protect by Deliplus It is a spray product with a formula designed to reduce the damage caused by heat tools such as irons or hair dryers, which directly expose the hair to high temperatures, which can cause a series of problems, from dryness to rip.
For this reason, it has a formulation capable of coating the hair fibers, acting as a kind of barrier that distributes heat uniformly and prevents it from reaching the strands with such incidence, thus minimizing deterioration. But, in addition, it also has another series of benefits apart from preserving the hair as healthy as possible even with the abuse of the irons.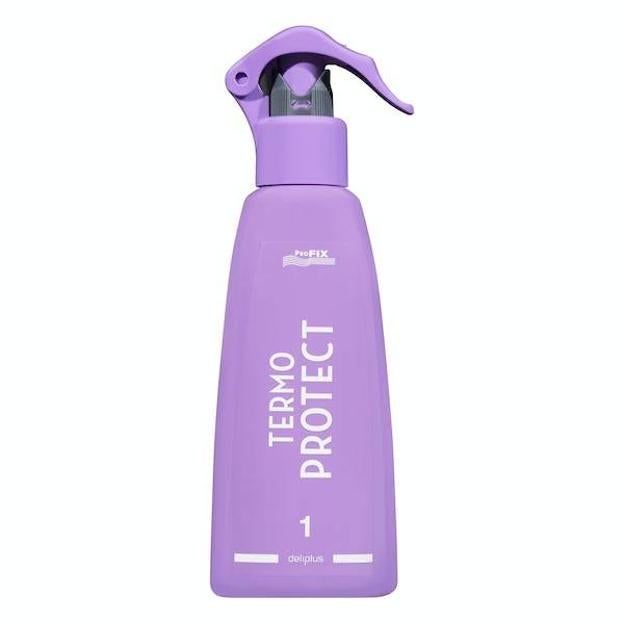 Thermal protector for hair from Mercadona / MERCADONA
Characteristics
This product has a simple packaging, with a quantity of 200ml, which is quite widespread. In addition, the format is of the spray type, with a sprayer that transforms liquid into mist so that it is distributed more quickly and easily throughout the hair. By having so much projection, it covers a greater stretch of hair and allows all the fibers to be protected.
Therefore, when it comes to thermal protectors for hair, this is usually the most common and the best version, since we not only get all the hair impregnated in a matter of seconds, it also reaches all the hair strands and spreads more evenly than if we had to do it with a cream or oil, which can also leave residue if we do not use them correctly or apply an excessive amount.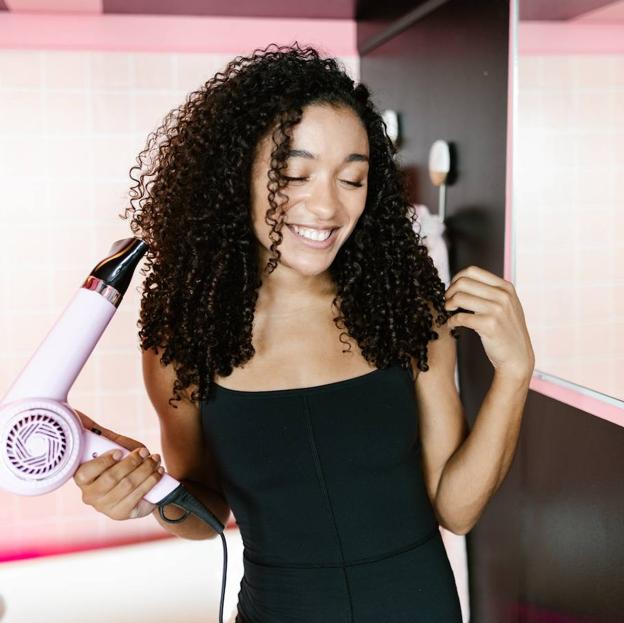 Woman drying her hair with a hairdryer PEXELS
Ingredients and benefits
Although it contains alcohol, the other ingredients in the formula make it have moisturizing, conditioning and shine-enhancing properties. The outstanding asset of its composition is castor or castor oil. Being rich in oleic and linoleic fatty acids, vitamins and proteins, it is ideal for improving hair conditions.
In addition to softening, maximizing luminosity and rehydrate the fibers, it can also strengthen the strands and make them more elastic. And, on the other hand, it is excellent for controlling and combating frizz, one of the strong points that the Mercadona thermal protector for hair proclaims on its labeling, along with combating humidity.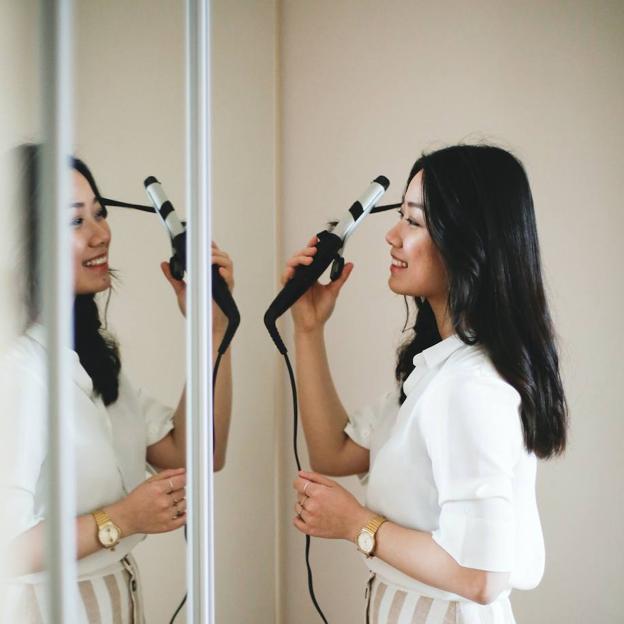 Woman using hair curler / PEXELS
It is also indicated that it has a filtro UV, so it not only protects from the high temperatures of the different heat tools that damage the hair so much, but also the plus of defending against the harmful effects of the sun. In other words, it protects from heat at all levels and you can use it regardless of whether or not you are going to use a dryer or hair straighteners.
How does it apply
As specified in the product instructions, it is recommended spray Mercadona thermal hair protector on damp hair and due to its great fixing capacity, spraying the entire length of the hair in just a few strokes will be enough to ensure that it is fully protected. Next, we can use a dryer and irons.
Although, in the event that you simply want use it daily to protect hair from the sun or you are not going to wash your hair, but you want to iron or style it with any tool, you can also use it on dry hair and its ability to defend it from aggression will be the same.
Precio
We can conclude that the price-quality of Mercadona's thermal protector for hair is good. It fulfills its function, that is, it is effective, and although its results are not amazing, the main objective, which is to avoid heat damage as much as possible, has it completely covered. In addition, the amount that it includes is abundant, so it will last you a long time. It's also easy to find and just it costs 3 eurosvery cheap compared to the vast majority of products in this category.