news/56416-sekretnyy-sposob-napisat-v-whatsapp-ne-dobavlyaya-nomer-v-kontakty/">
Every time you need to send a message to a new WhatsApp number, you have to add it to the phone book first, which causes some inconvenience to users. There are two ways to get around this problem: using the "Direct Communication" function or by downloading a third-party application that allows you to start chatting without "dancing with tambourines".
Direct link function
The Direct Chat feature was created so that you can start a conversation with a person, even if they are not in your address book. Of course, it is not entirely clear why it was impossible to build the function directly into the messenger itself, but we have what we have.
In order to use direct communication, you need to open any browser and enter "wa.me/7ХХХХХХХХХ" into the address bar. After that, you are redirected to the chat page in the messenger, where you can immediately start communicating with a new person.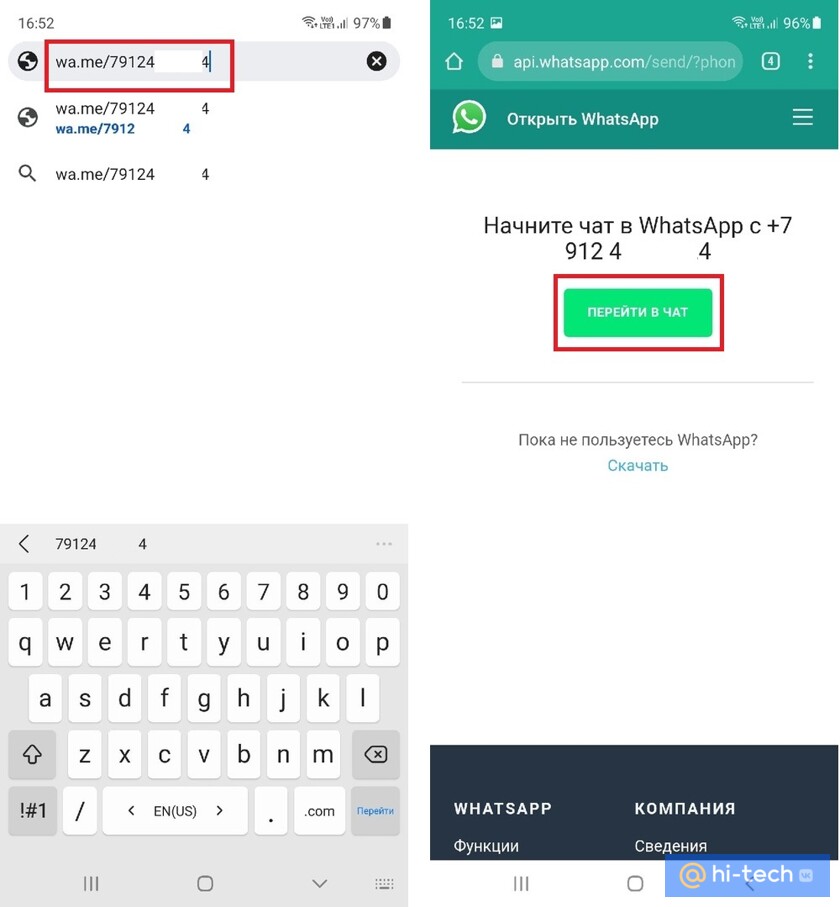 An important point. After the slash, do not use anything other than numbers. No pluses, brackets and spaces, only 11 digits of the subscriber's number.
By the way, this function provides another non-obvious advantage. With it, you can create a "Favorites" chat and send messages to yourself, similar to how it works in Telegram, without having to add yourself to contacts.
Also, with the direct link feature, you can create a link and post it on your social networks to get in touch with you quickly. This is especially convenient for managing business accounts on Instagram and other similar sites.
Easy Message application
The second method involves installing third-party applications on the device that work using the WhatsApp API. One of these is Easy Message. The application is specifically designed to send messages to users who are not in your address book.
Just enter or copy the number, click "Start WhatsApp Chat" and you will be immediately redirected to a chat with a new contact.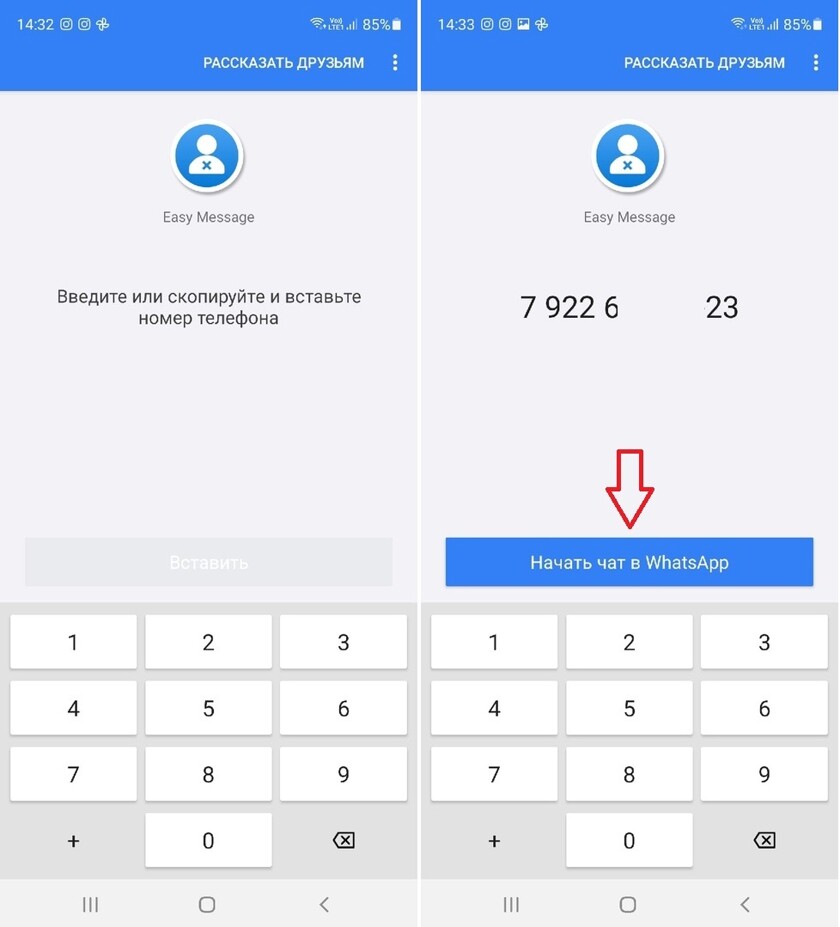 Conclusion
In one way or another, we all periodically write and send files to virtually random people with whom we have to intersect at work and in life. As a result, our phone book is packed to capacity, and we can't even remember half of these contacts later. Thanks to the "Direct Communication" function, you can easily write to any user without adding him to contacts. And in order not to open the browser every time, you can use one of the convenient applications.
This is also interesting: