This stage is aimed at students of 2nd, 3rd, 4th, 5th and 6th year of secondary school. Those interested can take the exam virtually through various links according to each level. Those who get 5 or more points will be able to access the next instance. The call is for all schools in the province.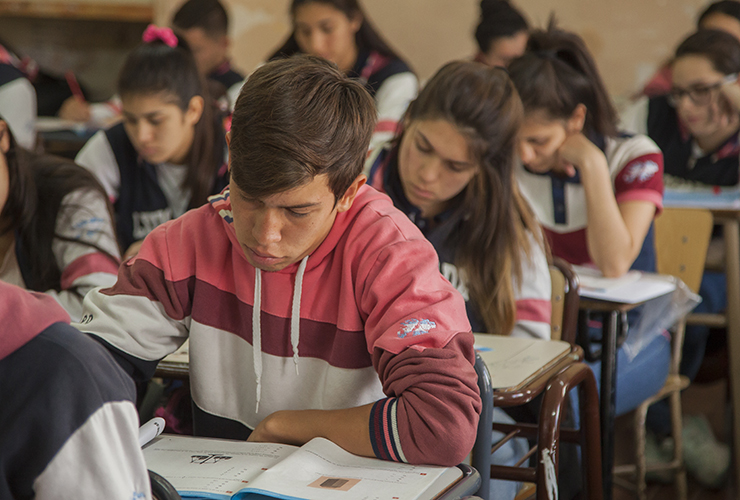 The Argentine Mathematical Olympiad (OMA) 2023 continues its course throughout the province and the Ministry of Education accompanies the initiative. On this occasion, the organization reported that The links for the selective instance of secondary level students from schools in the provincial territory are already enabled.
In this sense, to solve the selective exam, each student must enter the corresponding link: 2nd and 3rd year of high school (1st OMA Level); 4th and 5th year of high school (2nd OMA Level) and6th year of high school (3rd OMA Level):
In each of these links, the secondary level students will have to test their knowledge in mathematics to solve the different exercises. Those who obtain 5 or more points will be able to access the next stage.
"For those teachers who do not have the digital resources for students to solve the selective exam virtually, in the indications of the same we leave you a link to download it in PDF format and implement it on paper. Then you can send us the solutions to the emails: [email protected] y [email protected]where they will also be able to ask any questions", indicated the regional secretary of OMA, Melina Sposetti and the zonal delegate, Jessica Albarracín.
Finally, they commented: "They will have approximately two weeks until we provide the solutions and the final list of the selected students. We wish them much success, we hope they cheer up and that they do very well".
Note and photo: Ministry of Education Press.