This innovative proposal will continue in 2023 and its objective is to facilitate the access of girls and boys to the practice of swimming, within the Physical Education curricular space. More students, more schools, more swimming pools, more specialized teachers and more towns will take part this year.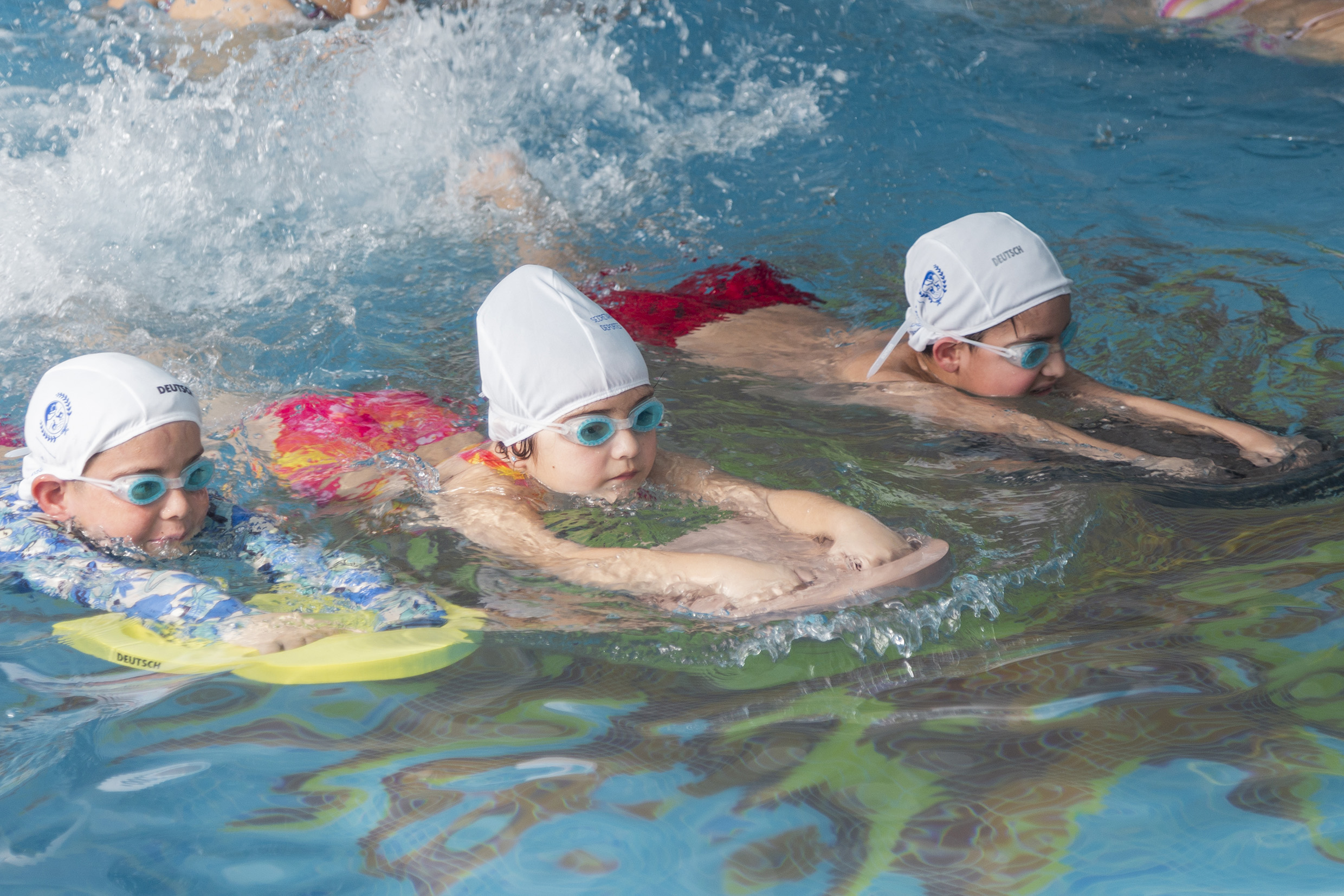 Based on an agreement signed again between the Ministry of Education and the Secretary of Sports, 2023 begins with more objectives for this Plan that offers 2,400 girls and boys from public schools the possibility of accessing swimming learning for free. The beginning of the activities will be on April 3.
Today, in Terrazas del Portezuelo, the contracts were signed with the representatives of the San Luis, Villa Mercedes, Juana Koslay and Merlo swimming pools. In addition, the Concarán Model Pool will be added, located at the Technical School No. 26 "Gobernador Elías Adre", which will include girls and boys from the Conlara Valley and Comechingones Coast schools in the Provincial Swimming Plan.
It should be noted, that each of the classes will be carried out within the curricular space of the educational days and will be part of the Physical Education subjectproviding more options and sports tools to students of 3rd, 4th, 5th and 6th grade of the primary level.
The head of the Talent Detection Subprogram, Marcos Espinosa, was proud of the results of the Plan in 2022: "We were intrigued to see the response of the girls and boys. Going to the pool during class hours gave them many benefits in sports and academics, it also strengthened relationships between classmates, with their teachers, and that is comforting. The teachers accompanied them and it was a very new experience for everyone."
On the other hand, he stressed that the initiative "is not merely recreational because there are objectives to meet, and by 2023 we will redouble our efforts and there will be very good news throughout the year."
José Luis "Chino" Weigandt continues as director of the Plan, who is also coach of the Argentine Youth Swimming Team.
The swimming pools that will form part of the Plan in 2023 are: Club Area, Toribio Mendoza and Pulso, in San Luis; Sierras Club, in Juana Koslay; Ateneo and Le Parc, in Villa Mercedes; "Gobernador Elías Adre" Model Pool, in Concarán; Caam, in Villa de Merlo.
Note and photos: Press Secretary of Sports.