The Prosecutor's Office has maintained this Wednesday its request for six years in jail for the suspended president of the Parliament, Laura Borraswhile it has reduced to two years the sentence requested for his friend Isaías H.beneficiary of the contracts that the Junts leader allegedly awarded to finger.
In the process of final conclusions, the public ministry has modified the sentences of six years and three years in prison that it initially requested for the other two defendants in the case: Isaías H., a friend of Borràs contract beneficiaryy Andrew P., who supposedly offered to invoice works in his name to hide the alleged award by hand.
The reason for the reduction, the Prosecutor's Office has argued, is the application of the mitigation of confession to these two defendantswho in their statement before the court confessed to the alleged irregularities and betrayed Borràs, admitting that the contracts were awarded by hand and that they followed instructions from the president of Junts on how to hide it.
Disqualification discount for friends of Borràs
In this sense, the Anti-Corruption Prosecutor, Teresa Duertohas recalled that the defendants, to whom he attributes the crimes of prevarication and documentary falsification, "They have declared to recognize the facts and participation"which has been vital "importance to clarify the facts" prosecuted.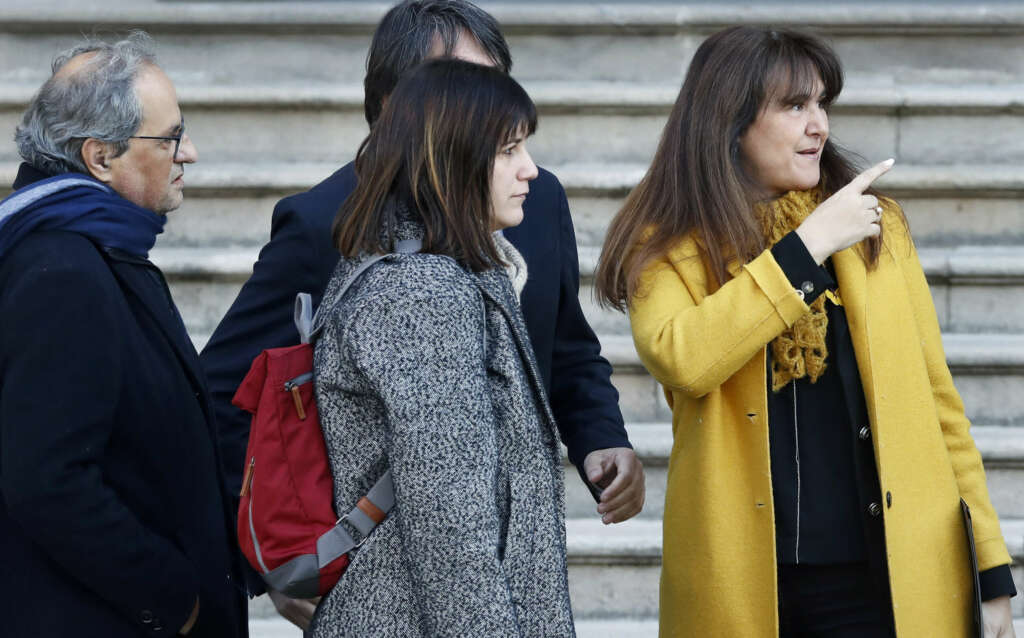 In addition to prison sentences, the prosecutor has reduced from 21 to 7 years and eight months of disqualification the sentence for Isaías H., in addition to a fine of 2,100 euros, while Andreu P. has been reduced to four years and three months of disqualification and a fine of 2,250 euros.
His request to sentence Borràs is maintained in the same terms: six years in prison, 21 years of disqualification and a fine of 146,000 euros for the crimes of prevarication and documentary falsification for allegedly awarding his friend 18 minor contracts between March 2013 and February 2017, when he directed the Institució de les Lletres Catalanes (ILC).