The ITHome portal has published data on the performance of the Chinese Zhaoxin KX-6000G series APU in the 3D Mark 11 synthetic test. It includes integrated Zhaoxin ZX C1080 graphics. The same GPU is used in the Glenfly Arise GT-10C0 discrete desktop graphics card from Glenfly Tech, which was unveiled in the middle of this month.
The Zhaoxin KX-6000G series processors were announced back in 2019. They offer up to 8 processing cores and operate at frequencies up to 3 GHz.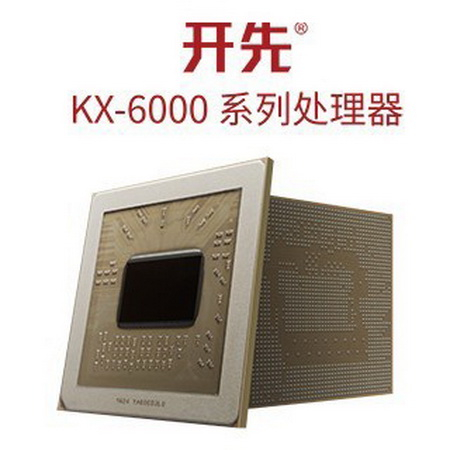 Zhaoxin KX-6000G integrated graphics deliver 1.5 Tflops performance in single precision operations. This is about three times higher than the capabilities of the previous generation of "inserts" from the same company. However, this is not enough to compete with solutions built on modern graphics architectures.
According to ITHome, in 3DMark 11, the Zhaoxin KX-6000G integrated graphics scored 1046 points. This was enough to slightly overtake the GeForce GT 630 model based on the Fermi architecture, which appeared on the market 10 years ago. The NVIDIA accelerator scores 1016 points in the same test.

The Chinese iGPU was also tested in the GLMark 2 test, where it scored 3116 points. For comparison, the entry-level GeForce GTX 1650 video card in the same test shows a result of 10,516 points.
The multi-threaded performance of the Zhaoxin KX-6000G series processor itself in synthetic tests was more than 15,000 MIPS. This outperforms the AMD Ryzen 3 1300X and approaches the Intel Core i5-7500.
If you notice an error, select it with the mouse and press CTRL + ENTER.