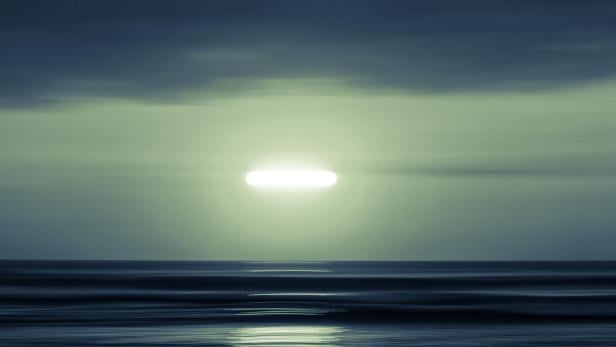 Whistleblowers should be able to submit information about UFOs and UAPs via the site in the future.
The Pentagon has one website put online, about which professionals reports about UFOs can submit. The site aims to become a one-stop shop for all questions and information about Unidentified Aerial Phenomena (or Unidentified Anomalous Phenomena). This designation, abbreviated UAPis the official designation for UFOs in US government circles.
Website not yet fully completed
However, the site is still under construction. Instead of an online form for contacting the All-domain Anomaly Resolution Office (AARO) to investigate the anomalies, the text reads "Coming soon".
AARO is a division within the US Department of Defense that investigates unidentified flying objects and other air, sea, space and/or land phenomena. she was im July 2022 was launched and has recently reported directly to the Deputy Defense Minister Kathleen Hicks.
➤ Read more: "Many UFO sightings go unreported out of fear"
The full website is planned to provide information about resolved UAP cases in the future, including photos and videosas soon as they are released to the public. In addition, the site should frequently asked questions about the topic answer and provide links to official reports, transcripts, press releases, and other resources. These include pages on aircraft, balloon and satellite tracking.
US government wants to focus on transparency
The page indicates that the topic UAP in the Pentagon attention and credibility wins. "I believe transparency is a critical component of AARO's work, and I will work to ensure that AARO's discoveries are shared with Congress and the public," Hicks told media.
➤ Read more:UFO hearing: "They are real and need to be explored"
In one press releaseAARO states that the UAP reporting system should be ready in the fall. It is a kind of whistleblower platform forformer U.S. government employees, members of the armed forces, or those with direct knowledge of UAP-related programs.
Civil Pilots are encouraged to continue reporting UAP sightings "via pre-existing reporting systems". The Federal Aviation Authority would then forward the reports to AARO.
The AARO recognizes 3 The UAP Category an:
Objects in the air that are not immediately identifiable
Objects that switch between sea, air or space
Submerged objects that are not immediately identifiable and exhibit exceptional behavior or performance characteristics
On the website the existence of UAPs from space not explicitly mentioned. It could be about aircraft from countries like Russia or China act. An example of this is the Chinese spy balloon shot down by the US in February.
➤ Read more: Videos show Chinese spy balloon being launched