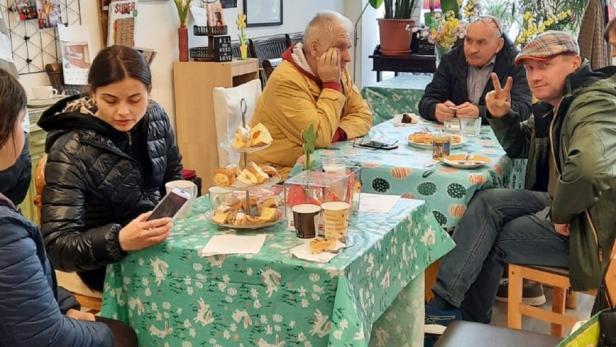 The number of customers increases, the groceries decrease. Nevertheless, no one is sent away, new locations in Oberwart and Oberpullendorf are opened.
The sharp rise in food prices is currently on everyone's lips. Recently also at the so-called "food summit", which was also the subject of talks between the government, social partners, industry representatives and experts in the Ministry of Social Affairs – the KURIER reported. The head of the Pannonian Table (PanTa), Andrea Roschek, was there.
"A lot of experts came together. I found that to be very constructive," says Roschek in the KURIER interview. The fact that the governing parties already met on Wednesday as part of the anti-inflation package were able to agree on making an additional ten million euros available for the non-profit food distribution to fight poverty is gratifying.
"That will help cushion inflation among those people who are most affected."
➤Read more about this: Rush to the boards: helpers need support
The PanTa has also been feeling the effects of price increases in retail for some time now. While a few new registrations per week were recorded a year ago, new customers are now arriving every day. More than 5,000 people are registered with PanTa.
130,000 kilos fewer donations of goods
Food donations, on the other hand, have fallen. In 2021, more than 630,000 kilograms of food were distributed to those who had hardly anything left to live on. Last year it was around 130,000 kilos less. This mainly has to do with the fact that retail itself relies on various sustainability projects. "The association of food banks is now helping us to find a balance."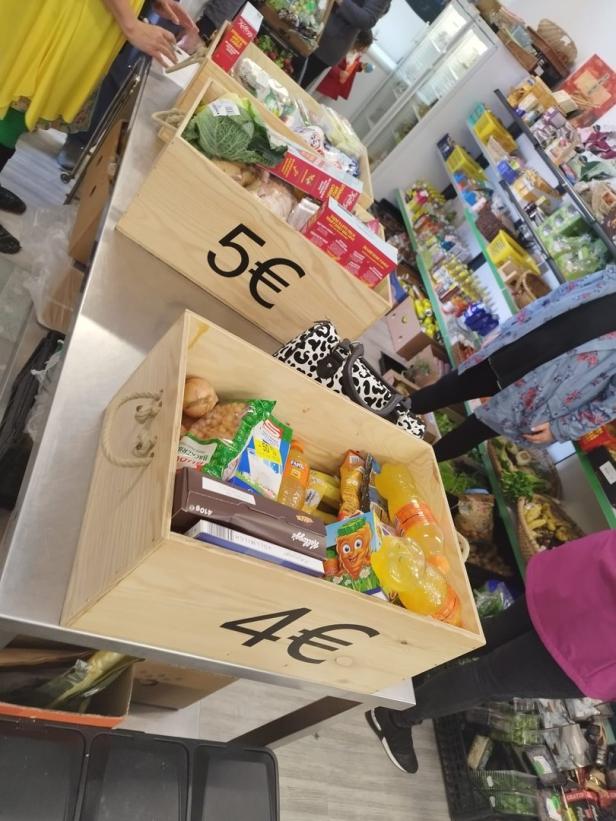 For 15 years, the Tafel has acted as a bridge between too much and too little in society. The team distributes food and clothing to those living at or below the poverty line.
Boxes for 3, 4 or 5 euros
Proof of income is required to purchase one of the food packages for three, four or five euros. What annoys her is that, in her opinion, distributive justice does not work everywhere. In some social institutions, according to Roschek, groceries are handed out "through the back door" without presenting proof of income. It happens that groceries bought in this way very cheaply and in larger quantities are resold.
The facility
The Pannonian Table (PanTa) was founded in 2007. It offers low-income people the opportunity to receive groceries for a fee. PanTa currently has around 5,000 customers and around 100 volunteers
help helpers
Anyone who would like to help can do so by donating time, goods or money. The donation account is: Raiffeisenlandesbank Eisenstadt; IBAN: AT37 3300 0000 0221 5523
Even if the PanTa now has less food, no one will be sent away. "We have changed the serving times for this."
New opening hours at the food corner
In Eisenstadt the food corner is always open on Tuesdays, Thursdays and Saturdays. In Stoob-Süd customers can shop on Mondays, Wednesdays and Fridays. During the days the shelves can be well stocked. In addition, the PanTa-Mobile is in use in northern Burgenland.
On the days when there are no deliveries, Roschek and her volunteers try to acquire new food donors.
"In the meantime, we have more time to maintain contact with customers." In the "living rooms" in Eisenstadt and Stoob-Süd, people from all income brackets meet – "away from the usual compulsion to consume. The "living rooms" offer space so that those who cannot afford to visit the local area do not become lonely.
New locations opened in June
The offer of the table is expanded: In Oberwart will on June 7 opened a "living room" including a marketplace at Bahnhofstrasse 5. In the meeting rooms there should be space for social contacts and the opportunity to eat, play music or exchange ideas. Because not everyone, according to director Andrea Roschek, can afford a coffee or food in a commercial restaurant. This leads to loneliness in people.
marketplace
In addition to a sewing café, various events will be offered in the "living room" in the future. A food distribution is not planned in Oberwart, because there are already offers from other facilities in the city. At the marketplace, however, visitors should be able to find everyday goods that were given away by people who no longer needed them. Visitors can take these foods from two refrigerators.
Another project proves that the PanTa is in increasing demand: On the occasion of the 15th anniversary of the establishment, on June 16th in Oberpullendorf opened a food distribution point at Hauptplatz 8. The "living room" will continue in Stoob-Süd stay open.
pannonischetafel.com
( kurier.at, ck ) | Today, 1 minute ago