A theory that takes shape more and more despite the silence in Beijing. It is the one about the origin of the virus that shocked the world, Covid-19, and the hypothesis of an "escape" from a Chinese laboratory in Wuhan, now considered "plausible" to the point of deserving "further investigations". And for those who have investigated the birth of the virus it is the only hypothesis that makes sense.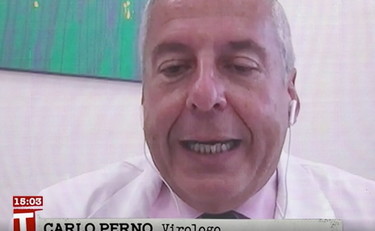 This is the conclusion reached by a US national laboratory on the origins of the corovavirus, according to the 'Wall Street Journal', citing people familiar with the document. The study was carried out in May 2020 by the 'Lawrence Livermore National Laboratory' in California and was the subject of analysis by the State Department – the newspaper writes – when it conducted an investigation into the origins of the pandemic during the last months of the Trump administration. . The Californian laboratory's assessment was based on genome analysis of the Covid-19 virus, reports the WSJ, and was only disclosed now that US President Joe Biden has publicly ordered an investigation into the matter.
"China has had a problematic attitude from the beginning. The Beijing authorities have just announced that they will refuse any future cooperation. One wonders why China is behaving so suspiciously, if it has nothing to hide. The escape from a laboratory. is not 100% certain but, at this point, it is the only hypothesis that makes sense and is consistent with the information in our possession ", said David Asher, from September 2020 to January 2021 at the head of the investigation of the Department of the US State on the origins of Covid-19, in an interview published by 'Repubblica', while the hypothesis of an accidental origin of the Covid-19 pandemic seems to be advanced.
"Our investigation had allowed us to discover that at the beginning of November 2019 several employees of the Wuhan Institute of Virology had fallen ill with symptoms similar to that of the flu or Covid. It is likely that, starting in October , all have been infected by Covid-19. Since then, many researchers from the Institute of Virology have disappeared: perhaps they died, or perhaps they made them disappear, "Asher explained, according to which" the Chinese authorities have tried to control a laboratory accident occurred in October 2019, perhaps earlier, and they did not succeed ".
Asher stressed that "from January 22 or 23, the Chinese People's Army took charge of the Wuhan case. The person chosen to coordinate the operations is Major General Chen Wei, specialist in biological weapons" and this it would show that the Wuhan Institute "had links to Chinese military research". Finally, according to Asher, "the Chinese people have no responsibility, but Xi Jinping and his acolytes do. I believe it is also necessary to impose sanctions on China and implement a much stricter international control over virological research".
.