A little over a week after the launch of the new Ford Bronco … everything happened. On the one hand, the details of the three variants were disclosed, with Sport as one of the most "accessible" and familiar. Also, the first Chinese copy of the oval SUV appeared, and now, during the last hours, the news was announced that it will also have a pick-up version.
As revealed by Automobilemag, the oval brand is expected to offer the 275 hp 2.3 turbo engine, associated with a seven-speed manual transmission or 10 automatic, or the 314 hp 2.7 V6, exclusive with automatic transmission. Also, there is the possibility of a 5.0 V8, but at the moment there is no news about this engine.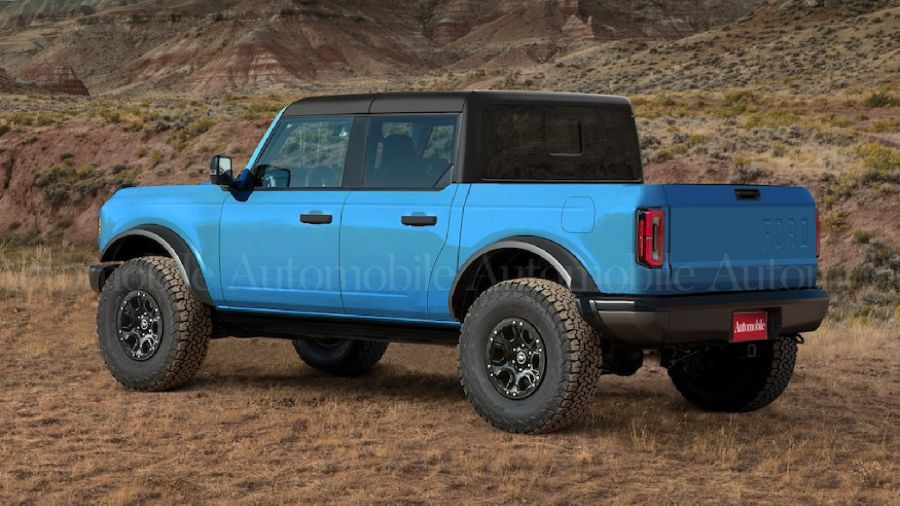 The new pick-up will not be the same as the off-road SUV, although it will be offered with lines very similar to the different versions of the range and with a fairly complete equipment with an integral GOAT (Goes Over Any Terrain) system, which will be associated with the new Bronco variants. In relation to the number of passengers of the future truck, only a double cabin silhouette can be combined with space for five occupants.
The positioning is still not well defined but if compared to the new generation of Ranger and the F-150, the idea of ​​the brand would not be to think about where to locate the Bronco pick-up, but to follow the ideology of some German brands that It consists of producing more models and versions to get a greater number of buyers.
The Jeep Gladiator's future archrival is slated to be unveiled by 2024 and launched in 2025, but Ford is working to cut wait times and unveil the Bronco pick-up in 2022 and launch it in 2023.
.