Google has a first update for the Beta-Version the latest instance of its operating system. who a Pixel-Smartphone has, the Android 13 Beta 1 already download (how, we explain below). We did it for you and summarize the most important innovations – but you shouldn't expect a big change just yet.
These are the big innovations in Android 13:
media playback

Edit copied text

Material You

smart home devices

QR-Scanner

Better security settings

In the future: face recognition
1) Media Playback
Google has screwed up its media playback again. With the first beta, the media player in the drop-down menu was already expanded with new icons and a playback progress expanded. Now Google represents this as one instead of a crappy straight line wavy line This is not so impractical if you only want to jump a little forward or backward. This is how the progress bar navigate finer.
© Picture: Franziska Bechtold
2) Copy text
If you copy text on the screen, you can still edit it in the future. For this, a opens editing tool bottom left – you already know that from screenshots. This allows you to copy the text again edit.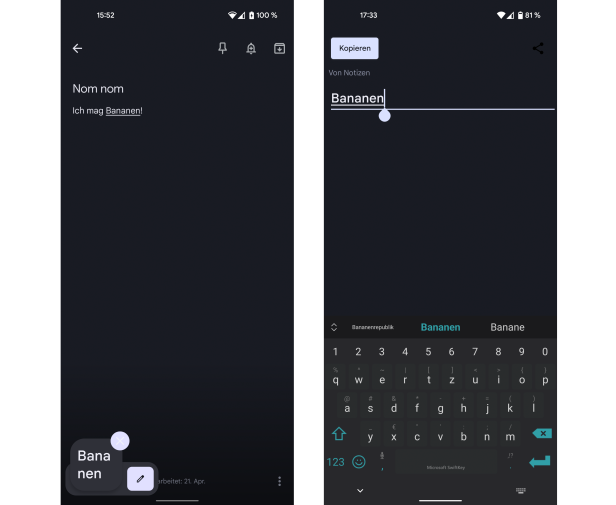 3) More customization
Custom theme prominently introduced with Android 12″Material You" was around 12 new color themes expanded. The idea is that the colors are based on the current background image, but you can also simply use your favorite colors. Here there are no longer only single-color options, but pleasant gradients.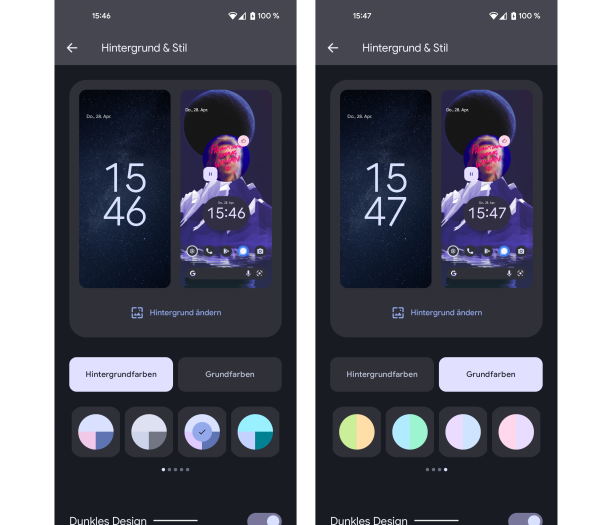 4) Smart home devices
A really practical innovation is that smart home devices now also from lock screen let control off. This can easily be activated via the settings. I think this is one of the best innovations, as I can now switch my lights on and off much more quickly.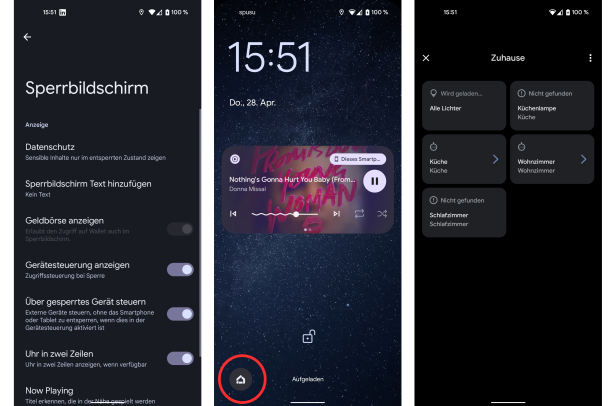 5) QR-Scanner
Google now has one too QR-Code-Scanner added to quick settings. This was previously also possible via the camera, but with fluctuating reliability. The new QR code scanner captures the codes faster than you can see and works really well.

6) Security
Google already has more with the first beta version Security and privacy options introduced. For example, you can only give apps access to a specific photo and not to the entire gallery. In addition, instead of lumping everything together under "Media", you can set permissions for 3 subcategories – Pictures, Videos and Music – individually. However, in the new version, the option is grayed out. I assume Google is still working on the options and will bring the function back in a similar form with the next update.
7) Search bar
A small thing, but still worth mentioning: Instead of the pixel search, the app overview was replaced with the Google search bar inserted.
8) Notes on Face Recognition
You can't unlock the device with your face yet, but the function is at least already hidden in the system. There you will find the options "face recognition" and "Face & Fingerprint Unlock". But you can't do anything with it yet, if you tap on it, you'll only be forwarded to the general security settings. However, the fact that it is already planned gives hope that face recognition will come back in the future.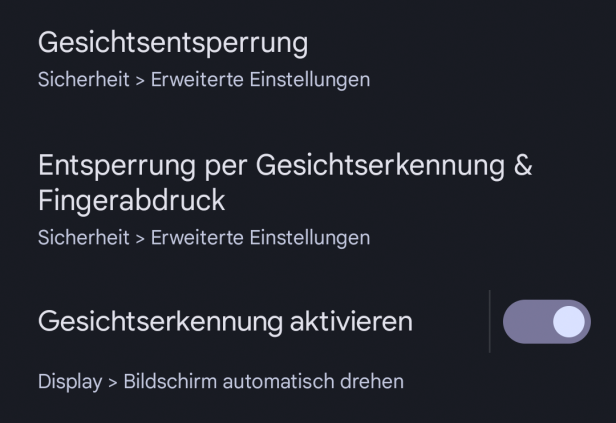 The big features are missing in this update, but there are still some helpful and nice changes. Anfang Mai will newsylist at his I / O likely to present major innovations. According to Google's schedule, another update is scheduled for the May come. A first stable version of the beta is for June planned, a last update then in July. If Google sticks to this rhythm, Android 13 will be available in the August released. Since no month is given, this could also be postponed to September.