SEEN FROM ELSEWHERE – The middle-class Yussefi family ended up taking refuge on the Greek island after risking everything during a trip to Iran.
By LENA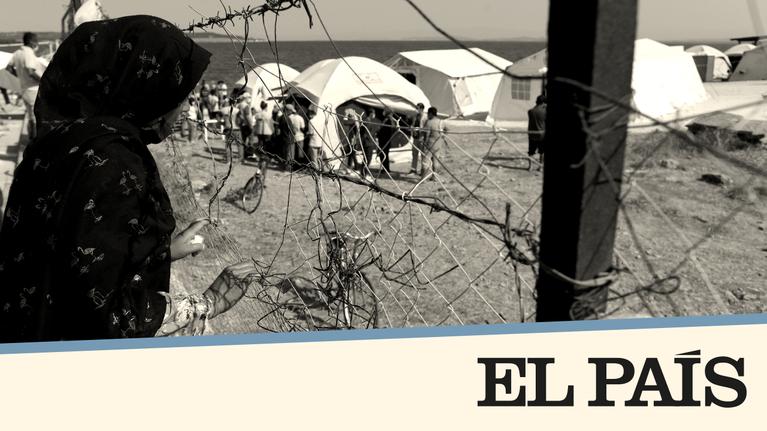 Par Cristian Segura (El País)
Afghan hospitality is not lost, even when the hosts are a homeless family. On the Greek island of Lesbos, Masomeh Etemadi and Ismaël Yussefi ask their guests to sit with them on a tarp which they use as a meeting space; they also offer them water and food distributed to them by NGOs active in the region. They strive to maintain their dignity and good manners although they only have one room in a hut built with a few reeds and cloth tied to two olive trees, on a rubbish-covered embankment.
The country followed Etemadi and Yussefi for four days the week after the fire that destroyed Moria refugee camp. They had planted their meager things on the side of the road to the burned-out camp and, waiting to see what the future held in store for them, whether it was another calamity or a sign of hope, they chatted with their visitors and compatriots, always
.