The international pressure is great – now Switzerland is supposed to lend the Ukraine mine clearing tanks
The dispute over arms exports enters a new round. The SP comes up with a new proposal. The Federal Council must provide "strong help" for demining Ukraine, says SP parliamentary group leader Roger Nordmann.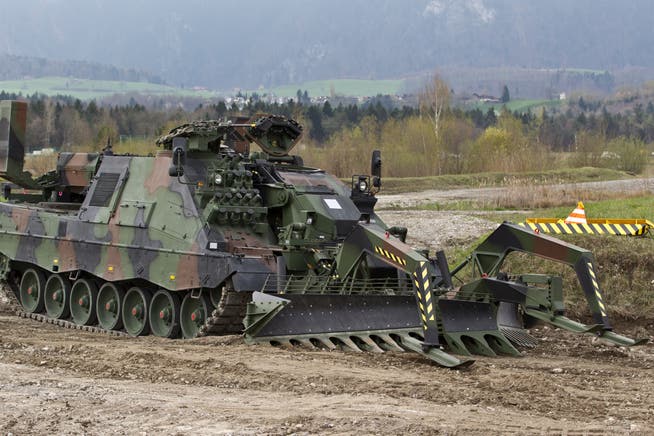 Spectacular and behemoth-looking, the G/Mirm Pz Leo mine clearance tank. Its mine clearing width is 4.20 meters, the mine clearing depth is 30 centimeters. With the 2004 armament program, Switzerland bought twelve for 129 million Swiss francs.